Despite IPF, I Am Grateful in This New Year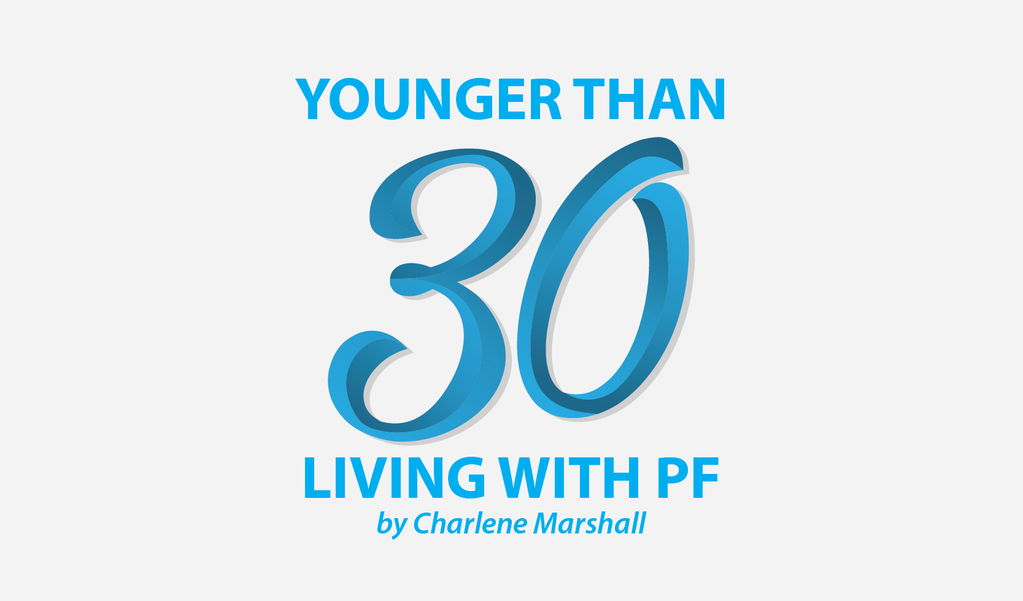 It would be easy to make this column about the difficulties that come with living with IPF. In fact, several possible topics for this post were about just that, including: How exhausting the holidays are with IPF; how shopping for the holidays in large crowds of people sends my anxiety through the roof because of germs; how difficult the winter weather has been on my lungs; or how irritating it can be to have weeks filled with doctors' and specialists' appointments.
However, now we are in the new year, and as I look around I realize more and more that I have a lot to be grateful for. So, while the topics I mentioned are difficult to deal with at times, I wanted to share a tip that has really helped me reframe the challenges/difficulties that come with my disease, and has helped me recognize all that I am grateful for. You don't have to adopt this tip, but I wanted to share it and whether you try it or not, I challenge you to find something you're grateful for and share it, document it, post it, pin it or just hold it close.
As I wrote recently, the bitter cold and snow has really been a challenge for me and we're barely through the first quarter of winter. I also had a very full week of doctors' appointments last week that were tiring, and I felt as though I couldn't keep up. I was feeling a bit incompetent and very upset and angry at my disease.
Coincidentally, (or perhaps intentionally, depending on your belief of how the universe works) I came across my "gratitude journal," which I bought in Australia but had forgotten about because it was tucked away in my handbag. I decided, as of December, that I'd start jotting down one thing per day, small or large, and review it when I was feeling discouraged or frustrated, to highlight that despite the bad days, I have a lot to be grateful for.
This tip has really helped me, and I thought I'd share a few things that I have written down in my gratitude journal. Perhaps you, too, can be reminded that we have a lot to be thankful for, even though sometimes it doesn't feel that way. Maybe some of the things I have noted will resonate with you, and you will find comfort that someone else feels the same. Here are a few journal entries:
During a winter storm, where more than 30 centimeters (about one foot) of snow fell in one week, I am grateful for a neighbor who brings home a plow to remove the snow from the driveway so that I can get my car out.
When I am driving and I look over and see a man/woman who appears homeless because he/she is sleeping on the ground, I am so very grateful to come home to a warm house and bed.
When I feel overwhelmed after looking at my holiday schedule, I am grateful to have friends and family who love me and want to spend time with me during the holiday break.
I am so very grateful for my dog. Some people may not appreciate animals, or understand the love someone can have for a dog, but mine has been my savior since my diagnosis and I am very grateful for her. She's my baby!
When a challenging health event/life-threatening injury occurred to someone I love, I am grateful for the doctors, nurses and hospital staff who are taking care of him, and that, despite a long road ahead, he will be okay.
I am grateful for the noisy "pings" of my phone indicating that I've received a text message. It means people are kind enough to check on me.
I am grateful for a full hour of rest and relaxation last week as I enjoyed a massage on a heated table under several warm blankets.
When I feel irritated, sad or frustrated during the day, be it with something work-related or something personal, I am grateful for colleagues and a manager who support me in ways that I never could have imagined.
After a long day of driving into the city for appointments, discussions and/or painful medical procedures, I am grateful to know that I am a patient at one of the world-renowned transplant centers, which means I am getting high-quality care.
What are you grateful for? Please feel free to share, or just hold close in your thoughts.
Note: Pulmonary Fibrosis News is strictly a news and information website about the disease. It does not provide medical advice, diagnosis, or treatment. This content is not intended to be a substitute for professional medical advice, diagnosis, or treatment. Always seek the advice of your physician or other qualified health provider with any questions you may have regarding a medical condition. Never disregard professional medical advice or delay in seeking it because of something you have read on this website. The opinions expressed in this column are not those of Pulmonary Fibrosis News, or its parent company, BioNews Services, and are intended to spark discussion about issues pertaining to pulmonary fibrosis.