2 Blood Biomarkers May Predict IPF Progression and Likely Outcomes, Study Reports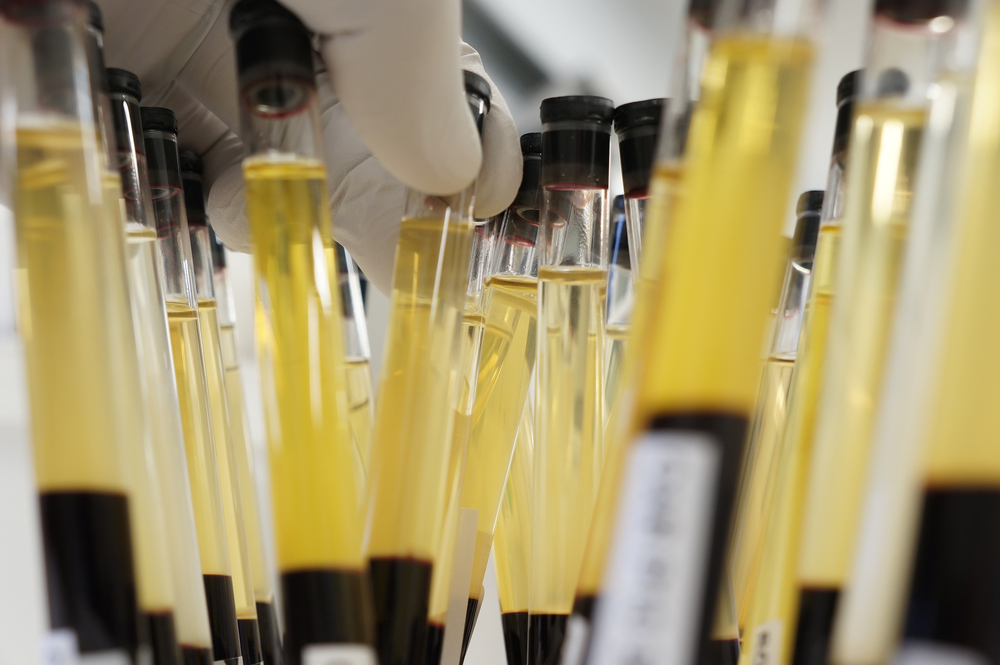 Circulating levels of two biomarkers — matrix metalloproteinase-7 (MMP-7) and Krebs von den Lungen-6 (KL-6) — may be effective predictors of disease progression and survival in patients with idiopathic pulmonary fibrosis (IPF), according to the study, "Comparative Study of Circulating MMP-7, CCL18, KL-6, SP-A, and SP-D as Disease Markers of Idiopathic Pulmonary Fibrosis," published in the journal Disease Markers.
IPF, characterized by progressive scarring of lung tissue, is a severe disease with poor survival rates (a median of two-to-three years after diagnosis). Computer tomography (CT) scans, lung biopsies, and lung function tests are commonly used to diagnosis IPF, but blood biomarkers that help to predict a patient's prognosis would be useful and non-invasive ways of following disease progression.
A number of molecules, including KL-6, surfactant protein-A (SP-A), and SP-D, have already been investigated and associated with poorer survival rates in IPF patients. The study's authors had previously examined and compared the diagnostic value of these three markers, and found that KL-6 could distinguish patients with bacterial pneumonia, which may lead to pulmonary fibrosis, from healthy volunteers.
Recent reports also suggest that MMP-7 and CC-chemokine ligand 18 (CCL18), both found to be upregulated in IPF patients and associated with poorer prognosis, could also be potential diagnostic and prognostic disease markers.
The research team at School of Biomedical and Health Sciences in Hiroshima, Japan, performed direct comparisons of these five serum biomarkers for their usefulness in diagnosing and predicting the IPF prognosis. The serum levels of these molecules were measured in 65 patients with IPF, 31 patients with bacterial pneumonia, and 101 healthy controls.
Investigators found that all five biomarkers were elevated in IPF patients compared to controls, but only MMP-7, KL-6, and SP-D were significantly elevated in IPF patients compared to those with bacterial pneumonia. Further, only KL-6 levels were good indicators for distinguishing IPF patients from controls, and IPF from bacterial pneumonia.
The combination of high levels of KL-6 and MMP-7 was associated with poorer survival rates in IPF patients, suggesting that an assessment of both biomarkers may be more effective way of identifying patients at high risk than an evaluation of either biomarker alone.
Researchers say that a larger scale investigation is needed to confirm their findings and to improve the prognosis value of measuring both markers, but see these results as offering a means of predicting patient prognosis.