Engineered Protein AD-114 Seen to Slow Fibrosis and IPF Progression in Mice Study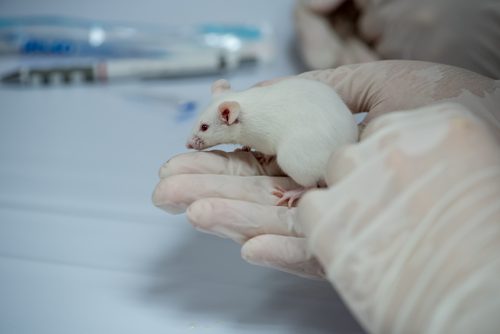 An engineered protein called AD-114, being tested to treat idiopathic pulmonary fibrosis, helped to prevent inflammatory cells from infiltrating and collagen from accumulating in the lungs in a mouse model of the disease.
These findings were part of a collaborative preclinical study conducted by researchers at Alfred Hospital and Monash University, in Australia, and the Cedars-Sinai Medical Center in the U.S. The study, "Anti-fibrotic Effects of CXCR4-Targeting i-body AD-114 in Preclinical Models of Pulmonary Fibrosis," was published in the journal Scientific Reports.
AD-114 is an unusually small protein being —  much smaller than monoclonal antibodies — developed by based AdAlta based on the company's proprietary i-body platform. As such, it is built on the scaffold of a human protein but engineered to have the two-loop shape of shark antibodies, allowing it target with specificity and bind to the surface protein CXCR4.
CXCR4 is produced by several types of cells in the lungs of idiopathic pulmonary fibrosis (IPF) patients, including epithelial, interstitial and immune cells. The protein is believed to play a critical role in recruiting the fibrotic cells that contribute to the progression of lung fibrosis.
The researchers analyzed the reactivity of AD-114 in lung tissue samples collected from IPF patients.
They found that the investigative i-body bound to several immune- and lung tissue-specific cells, but not to healthy cells used as controls. In addition, AD-114 was found to prevent fibroblast invasion and collagen production.
"What is most remarkable about our i-bodies is their incredible specificity and affinity with their target, as these data show," Mick Foley, chief scientific officer of AdAlta and a study co-author, said in a press release.
"Unlike existing treatments for IPF which have an unknown or very broad mode of action, the mechanism of action AD-114 is exquisitely specific and well understood and the new drug could potentially bring the progression of the disease to a grinding halt," Foley added.
To further evaluate this investigative CXCR4 inhibitor, the team administrated AD-114 daily as a preventive treatment to mice with bleomycin-induced lung injury (a mouse model of pulmonary fibrosis in humans). Results were compared to Mozobil (plerixafor), a CXCR4 small molecule antagonist, and Esbriet (pirfenidone), an approved IPF therapy.
Treatment with AD-114 showed to reduce by 9 percent the number of immune cells in their lungs compared to the 3 and 2 percent achieved with Mozobil and Esbriet, respectively.
The investigative treatment was also seen to markedly ease fibrotic lung remodeling and prevent disease progression.
"Our data add to the small but robust and growing body of literature showing that CXCR4 is an important alternative target for treating IPF and other fibrotic diseases," said Kate Griffiths, a developer of the i-body technology and a study co-author.
"We have been able to show that the i-body AD-114 binds to lung tissue from IPF patients, and that the i-body blocks migration of some of the cells that are implicated in fibrosis without influencing or impacting the healthy cells," she added. "In an animal model, we have shown that the i-body has a protective effect on an artificially induced form of lung fibrosis. … [data] clearly demonstrate the therapeutic potential of the i-body in the case of IPF and show strong promise as a future therapeutic option."
AdAlta is conducting final preclinical toxicology studies and hopes to bring AD-114 into a clinical trial in healthy volunteers this year. The U.S. Food and Drug Administration designed AD-114 an orphan drug as a potential IPF treatment in 2017, providing incentives to promote its development.