Black Tea Extract Reduced Fibrotic Features in PF Mouse Model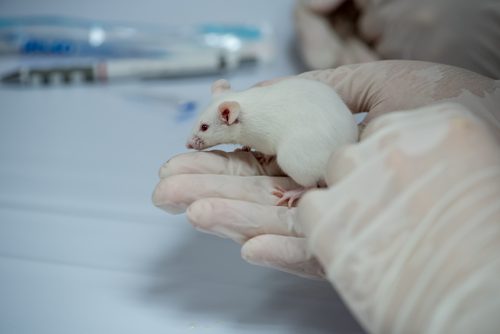 Feeding black tea extract to mice in models of pulmonary fibrosis (PF) lessened several disease-associated fibrotic markers, a recent study found. The results suggest black tea extract may have a beneficial therapeutic effect by reducing fibrotic features.
The study "Anti-fibrotic effect of black tea (Camellia sinensis) extract in experimental pulmonary fibrosis" was published in the journal Tissue and Cell.
Previous studies have reported favorable effects of both green and black tea on various disease conditions, being cardio-protective, anti-obese, and anti-inflammatory.
Research in the past year also has investigated the therapeutic effects of tea in lung diseases like PF, with a specific focus on green tea and its active component epigallocatechin-3-gallate (EGCG). However, until now, no studies have tested the therapeutic effect that black tea may have on PF.
Researchers used bleomycin, a cancer medication that can be used in mice to induce PF. To investigate the potential effect of black tea as a protective treatment in PF, researchers administered prepared black tea extract orally to PF mice, and measured different markers associated with PF.
Researchers gave mice a single intratracheal (into the windpipe) bleomycin injection to induce PF. Those animals then were divided into three groups: one receiving low (25 mg/kg body weight) and one receiving high (50 mg/kg body weight) daily doses of black tea extract for 21 days after bleomycin treatment, and one group receiving the single bleomycin treatment only. A fourth group of mice (control group) received neither bleomycin, nor black tea extract.
After 21 days, the team analyzed bleomycin-induced PF features in mice, namely collagen deposition and fibrotic tissue.
Results showed that a high dose of black tea extract reduced fibrosis features compared with bleomycin-only mice. Mice receiving a high dose of black tea extract showed lower levels of fibrotic tissue, and of fibrosis markers, including collagen and alpha-smooth muscle cells (α-SMA) markers.
Analysis of inflammatory features showed that mice treated with a high dose of extract had reduced inflammation, and lower levels of immune cells (leukocytes and neutrophils) compared with mice in the bleomycin-only group.
The team went on to test various markers linked to inflammation and found that, compared to bleomycin-only mice, a high dose of black tea extract reduced levels of the pro-inflammatory markers TGF-β, TNF-α, IL-1b, and IL-10. In contrast, they found increased levels of anti-fibrotic INF-γ.
Since previous studies have shown increased levels of proteins that induce apoptosis (programmed cell death) in idiopathic pulmonary fibrosis patients, researchers measured two of these proteins — Bax and Caspase-3 — in mice lung tissue. Mice treated with high dose black tea extract showed lower levels of both proteins, compared with bleomycin-only mice.
While the team could see significant improvements in bleomycin-treated mice using the high dose black tea extract, the low dose resulted in either no change or modest improvements.
Overall, "our results suggest the possibility of using BTE [black tea extract] as protective agent for lung fibrosis," the researchers concluded.
The team emphasized, however, that further studies are needed to determine the molecular mechanisms behind the health improvement observed in mice upon treatment with black tea extract.