Lung Transplants at Loyola Center Give 2 Pulmonary Fibrosis Patients New Hope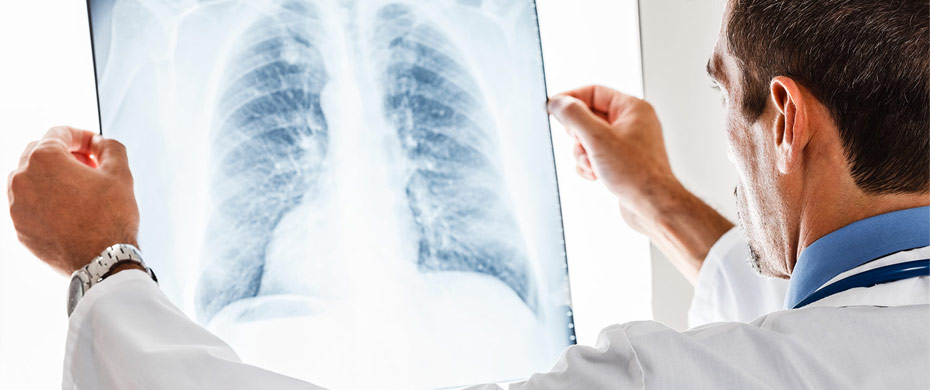 After reading a story in a newspaper, Cloyd Goley of Farmersville, Ohio, who has pulmonary fibrosis, felt newly hopeful. The article, published in the Dayton Daily News, told the story of the Rev. Joseph Kyles, a Chicago minister with  pulmonary fibrosis who was able to return to his work after undergoing a double-lung transplant.
"It's a resurrection for me, too (…) I am back from the dead," the Rev. Kyles said of his transplant in the article, according to a news release.
Goley soon called Loyola University Medical Center, where the surgery had been performed by a team led by Dr. Wickii Vigneswaran. "I thought that if Loyola took such good care of Pastor Kyles, they could do the same for me," he said.
This month, Goley successfully underwent his own double-lung transplant at Loyola, with Jeffrey Schwartz as the lead surgeon.
In pulmonary fibrosis, scarring or thickening of lung tissue through the accumulation of excess fibrous connective tissue (a process called fibrosis) leads to serious breathing problems.
Before their lung transplants, both Goley and the Rev. Kyles were tethered to an oxygen tank 24 hours a day.
"We are pleased that Mr. Goley was inspired by Rev. Kyles to come to Loyola," said Sana Quddus, MD, a Loyola pulmonologist and lung transplant specialist. "Mr. Goley is making an excellent recovery. He and Rev. Kyles are examples of the tremendous difference that lung transplantation can make in patients who have pulmonary fibrosis and other severe lung diseases."
A week after the lung transplant, the Rev. Kyles visited Goley and the two men shared their surgery and recovery notes. Goley remembered being breathless after walking only a few steps, despite the oxygen tank helping him to breathe. The Rev. Kyles recalled being so tired it was often hard for him to get out of bed in the morning.
Goley is now off oxygen and breathing freely, while the Rev. Kyles is working toward a goal of walking 10,000 steps every day. Goley told the Rev. Kyles that he would love to bring his friends and family to Promise Church of Chicago to see the reverend preach.
Loyola Medicine offers multidisciplinary and integrated care for advanced lung disease patients who may be considering a lung transplant. So far, over 800 lung transplants have been performed at Loyola, the most of any center in Illinois.
In a lung transplant, one or both damaged or diseased lungs are removed and replaced with healthy donor lungs. The surgery may be a life-saving treatment for individuals with end-stage lung failure, or lung diseases such as chronic obstructive pulmonary disease (COPD), cystic fibrosis, interstitial lung disease (ILD), and pulmonary hypertension.