Clinical Trial Shows TD139 as a Promising Therapy Against Pulmonary Fibrosis, Maker Says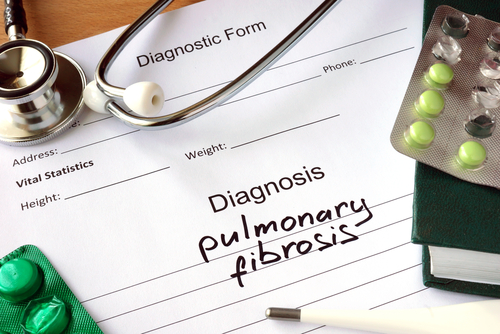 Clinical trial results indicate that inhaled TD139 is an effective, safe and well-tolerated treatment for idiopathic pulmonary fibrosis (IPF), its maker, Galecto Biotech AB, has reported.
The phase 1b/2a clinical trial (NCT02257177) was divided into two parts. Part 1 was a randomized, double-blind, single-center, placebo-controlled, single ascending dose phase 1 study. It assessed TD139's safety, tolerability, pharmacokinetics, and pharmacodynamics in 36 healthy men.
Pharmacokinetics refers to how a drug behaves in the body, and pharmacodynamics to how the body reacts to a drug.
Part 2 was a randomized, double-blind, multi-center, placebo-controlled, multiple dose expansion study. It assessed TD139's safety, tolerability, pharmacokinetics, and pharmacodynamics in 24 male and female IPF patients. The group received the drug or a placebo for two weeks.
A key finding was that TD139 had a favorable half-life, Galecto reported. The term refers to the amount of time it takes for a drug to lose half its strength in blood plasma.
The dose-proportional systemic exposure and absorption characteristics of the drug were also favorable, Galecto said. Dose-proportional exposure means that the higher the dose, the better the result. Absorption refers to how much of a therapy the body absorbs.
Read more about TD139.
TD139's dose-proportional systemic exposure and absorption punch was particularly good in alveolar macrophages, one of the drug's major targets, Galecto said. Alveolar macrophages are inflammatory cells that are believed to contribute to IPF.
The therapy was also well tolerated in all patients, Galecto said.
"TD139 has shown ground-breaking results in this proof of concept study in individuals with IPF, raising the prospect that this compound could represent an important future therapeutic option for this devastating disease," Toby Maher, chief investigator of the trial, said in a press release. Maher is with the Royal Brompton Hospital and Imperial College in London.
"Galecto's IPF trial has resulted in a paradigm shift for studying disease modifying agents for lung disease," said Nikhil Hirani of the Edinburgh Medical School, the trial's principal investigator. "By performing bronchoscopies before and after the treatment period, we have been able to detect biomarker changes in plasma and alveolar cells whilst also precisely quantifying the amount of TD139 that has reached the target cell. This has to my knowledge never been done before – neither with a potential IPF treatment nor with an inhaled drug of any kind."
TD139 is an experimental inhalant for treating fibrosis, or the scarring in the lungs seen in IPF and other conditions. It works by inhibiting the galactoside binding pocket of galectin-3. Galectins are a family of proteins that bind to β-galactoside sugars, which are actively involved in disease mechanisms.
In preclinical studies, TD139 reduced fibrosis in organs and animal models.
"We are delighted to see the successful completion of this complex and pivotal clinical trial," said Paul Ford, Galecto's chief medical officer. "Given these unique results, they will pave the way for a phase 2b dose ranging study, which can be started in the near future."
The company will present the trial results at a meeting of the American Thoracic Society in Washington in May.
"Galecto has transformed into a clinical stage company with a strong and deep portfolio in the fields of fibrosis, cancer and ophthalmology. Truly very exciting," said Hans Schambye, MD, PhD, the company's CEO.