Coalition for Pulmonary Fibrosis Group Leads National Pulmonary Fibrosis Month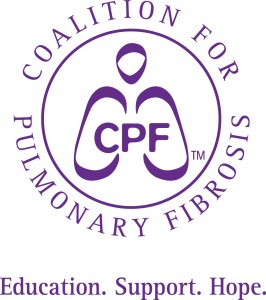 An advocacy group associated with the Coalition for Pulmonary Fibrosis (CPF) called The Daughters of PF engaged in a national awareness campaign to raise awareness of pulmonary fibrosis, beginning in the Atlanta area and taking place during National Pulmonary Fibrosis Month, which starts in September. The first event organized was last Sunday, when the members of group dressed in purple — the color of the CPF — in Roswell, GA.
The members of The Daughters of PF are also using social media to call attention to the life-threatening condition that kills 40,000 people every year in the United States alone. The CPF is asking people to show solidarity with the cause by posting photos of themselves or others wearing purple and sharing them using the #PurpleForPF hashtag.
The CPF is currently asking that PF patients share their experiences online at a software platform survey system with the Genetic Alliance, called PEER. By polling patients, families, and caregivers and analyzing the data taken from the survey, CPF expects to gather information about the disease and present FDA a report in time for the FDA IPF Workshop.
September has been recognized as a month dedicated to pulmonary fibrosis awareness in several locations around the country. Several members of the group will travel to Washington, DC later in September to meet with members of Congress, the National Institutes of Health (NIH), and the U.S. Food and Drug Administration (FDA), in order to discuss the devastating effects of the disease.
"I am honored to work with so many amazing women who have turned grief and pain into action and are coming together to bring attention to this devastating disease that has taken so much from us," said Daughters' leader Lesley Steinberg, who for the second straight year was proclamed Mayor Jere Wood, and whose mother, Charlotte Griggs, lost her battle to PF in September of 2011 at the age of 65.
In addition, the American Thoracic Society (ATS) is also preparing an awareness week included at the PF month, in which they will engage in a patient education day at Johns Hopkins Medical Center, between September 21 and 27, at the same week as the FDA workshop and the CPF will bring patients and advocates to Capitol Hill in September.
There is no current known treatment for the life-threatening disease and the common survival rate is three to five years after diagnosis. However, the medical community is expectant about two novel therapies for idiopathic pulmonary fibrosis (IPF), a type of pulmonary fibrosis with no known causes, which are InterMune's pirfenidone and Boehringer Ingelheim's nintedanib.