Data on Reata's Experimental PAH Therapy to be Presented at CHEST Conference.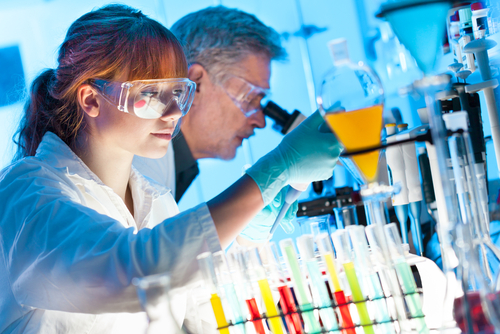 Reata Pharmaceuticals recently announced that results of a Phase 2 study of bardoxolone methyl in patients suffering from pulmonary arterial hypertension (PAH) will be presented at the 2015 American College of Chest Physicians (CHEST) annual meeting at the Palais des Congrès de Montréal, Canada. The presentation, entitled "Initial Data Report from 'LARIAT': a Phase 2 Study of Bardoxolone Methyl in PAH Patients on Stable Background Therapy," is scheduled for October 27, 2015 from 8:45 to 10:00 am in Room 513ef. The presentation will be conducted by Ronald Oudiz, M.D., Professor of Medicine at the David Geffen School of Medicine and Director of the Pulmonary Hypertension Center and a Faculty Cardiologist at the Los Angeles Biomedical Research Institute. Given the relationship between PAH and pulmonary fibrosis, bardoxolone methyl, if approved, could possibly impact therapeutic options for PF patients in the future.
Pulmonary arterial hypertension is a disease characterized by increased blood pressure in the pulmonary artery/vein due to narrowing of blood vessels within the lungs. This narrowing causes difficulties for the heart to pump blood through the lungs, and affected blood vessels become thicker over time in a process known as fibrosis. In advanced stages, this ultimately may cause right heart failure, leading to a high mortality rate of about 60 to 80 percent of patients succumbing to the disease within five years of diagnosis. Patients with PAH may suffer from dizziness, shortness of breath, fainting, leg swelling, and rarely coughing up blood. A number of factors may cause PAH including genetics and exposure to drugs and toxins. PAH may also be associated with other conditions like HIV infection, chronic kidney failure on dialysis, congenital heart disease, chronic obstructive pulmonary disease, and pulmonary fibrosis commonly attributed to low oxygen levels and capillary destruction.
There is no known cure for PAH except through lung transplantation, which may cure PAH but also exposes transplant patients to frequent complications that lead to a transplant survival rate of just over 5 years. However, several therapies are available to manage the disease, including medications based on endothelin receptor antagonists, activators of soluble guanylate cyclase, prostaglandins, calcium channel blockers and others. Each class of medication, however, has variable efficacies and side effects.
Reata's investigational PAH therapy bardoxolone methyl was previously tested in vivo in animal models and showed antioxidative and anti-inflammatory properties. Recently, Reata initiated the LARIAT Phase 2 study to assess effects, safety, tolerability, and efficacy of bardoxolone methyl in patients with PAH on stable background therapy. In this study, 24 patients were randomized 1:3 to take once-daily doses of bardoxolone methyl for 16 weeks. The efficacy variable was primarily gathered at baseline, then every 4 weeks thereafter. The results of preclinical models showed that bardoxolone methyl improves mitochondrial function and energy production in the skeletal muscle without affecting fluid dynamic of the blood flow, which is unique and complements available therapies aimed to blood vessel enlargement.
According to the preliminary data, bardoxolone methyl could be a potential first‐in‐class treatment for PAH with improved therapeutic aspects compared to currently available drugs, as it addresses inflammation and mitochondrial dysfunction that allow patients to exercise and feel less fatigue. Further details on the study will be presented at the CHESTconference in Montreal. In the future, the researchers plan to expand their development program to test bardoxolone methyl in other types of pulmonary hypertension, such as pulmonary hypertension caused by interstitial lung disease.