Endometrial Regenerative Cells a Potential New Therapy for PF, Mouse Study Reports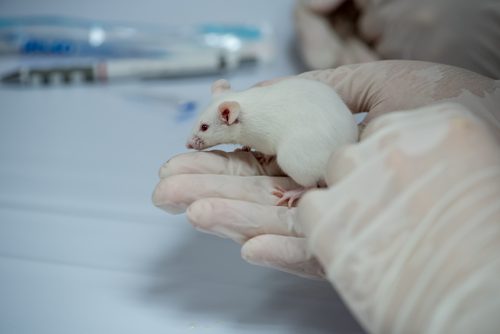 A recent study in mice shows that endometrial regenerative cells (ERCs) can ease some of the common symptoms of idiopathic pulmonary fibrosis (IPF).
Titled "Human Endometrial Regenerative Cells Attenuate Bleomycin-Induced Pulmonary Fibrosis in Mice," the study was recently published in the journal Stem Cells International. 
Therapeutic options for IPF remain limited. Recently, mesenchymal stem cells (MSCs) have been reported as an emerging therapy for several lung diseases. Studies have shown that MSCs preferentially hone to the lungs where they can reduce pro-inflammatory molecules and improve lung architecture.
Endometrial regenerative cells  are a novel type of adult stem cells that derive from human menstrual blood. Like MSCs, they can divide into different cell types, can grow really well, and can promote tissue repair. Additionally, coming from menstrual blood, there is a constant supply that is easily accessible.
Previous studies with ERCs have shown that they can play an important therapeutic role, particularly in preventing tissue injury in the liver and lung.
The current study evaluated how ERCs affect pulmonary fibrosis.
The researchers used a bleomycin-induced pulmonary fibrosis mouse model. These mice were treated both with or without endometrial regenerative cells isolated from the menstrual blood of healthy consenting females. As a control, some mice were not induced to develop pulmonary fibrosis.
By just looking at the lungs, the researchers found that human ERCs could ease the inflammation and collagen deposition (a key step in fibrosis development) in the lungs of mice with pulmonary fibrosis.
Looking more in-depth at the architecture of these lungs, healthy mice have a well-defined alveolar structure with spaces for air and gas exchange. This system loses its structure after treatment with bleomycin (to induce pulmonary fibrosis).
Inflammatory cells start filling the spaces and there is an increase in fibrotic deposits.  Importantly, treatment with human ERCs reduced some of these changes in the alveolar structure.
Like other stem cells, ERCs can also relay signals to other cells using specific signaling molecules. Looking at the expression of these molecules in the lung tissue of mice, researchers found lower expression of the pro-inflammatory molecules TGF-β, IL-1β and TNF-α  in mice treated with ERCs.
Interestingly, the anti-inflammatory molecule IL-10 was present in higher levels in both the lungs and serum of these mice, compared to untreated mice or the control mice.  This suggests that human endometrial regenerative cells play an anti-inflammatory immunosuppressive role.
By looking at other signaling molecules in the lungs or serum of mice, the researchers saw that these regenerative cells also decreased cell death and reduced oxidative stress signaling. These two processes have been shown to play an important role in promoting fibrosis. Therefore, by inhibiting cell death and oxidative stress, human ERCs can reduce fibrosis in mice.
"In this study, we for the first time have demonstrated that human ERCs, a new type of regenerative stem cells, have immunosuppressive and antifibrosis properties and play an important role in attenuation of bleomycin-induced pulmonary fibrosis in mice," the researchers wrote.
According to the team, the results "form a foundation for further study of ERC mechanism acting on pulmonary fibrosis and provide a rationale for the use of ERCs in clinical treatment."
But the researchers emphasized that more studies are needed to better understand the mechanism of action of human ERCs.