MTIG, Focused on Microbiome-based Therapies, Adds Alveolus to Group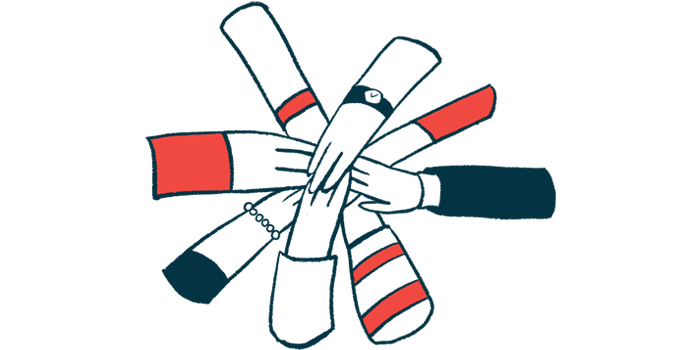 The Microbiome Therapeutics Innovation Group (MTIG), a coalition of companies working to develop U.S. Food and Drug Administration (FDA)-microbiome-based therapies, announced the addition of Alveolus Bio to its group.
Alveolus has more than a decade of research into neutrophilic inflammation — an asthmatic inflammation driven by specific white blood cells called neutrophils — and microbial dysbiosis, or an imbalance in bacteria composition. Its therapy development program focuses on a range of lung diseases occurring throughout infancy, childhood, and adulthood.
The company has a series of treatment candidates focused on the prevention and treatment of many chronic respiratory illnesses, including idiopathic pulmonary fibrosis (IPF), chronic obstructive pulmonary disease (COPD), and bronchopulmonary dysplasia (BPD), as well as a discovery program for pulmonary arterial hypertension (PAH).
"MTIG already has an impressive track record of working towards advancing the regulatory and commercial environment to support the development of FDA approved microbiome-based therapeutics," C. Vivek Lal, MD, founder and CEO of Alveolus Bio and director of the Lung Microbiome Lab at the University of Alabama at Birmingham, said in a press release.
"We look forward to working closely with the other industry leaders in this group as we chart the path forward for respiratory-focused therapies," Lal added.
The gastrointestinal tract is colonized by gut microbiota, a vast community of bacteria, fungi, and viruses that help maintain a balanced gut function, protect against disease-causing organisms, and influence the host's immune and inflammatory responses.
Increasing evidence suggests that gut microbiota imbalance affects the health of several organs, including the lungs and the brain. Restoring the balance of the gut microbiota potentially may improve the health of these organs.
With a recently secured patent on live biotherapeutics — therapies containing living bacteria or yeast — for lung conditions, Alveolus is working on the development of several microbiome-based therapies leveraging the restoration of gut and intestinal health to ameliorate lung health. These include two inhaled therapies — RB2010 for IPF and RB1000 for COPD — and an oral treatment for BPD called RB3000, which are all in preclinical testing.
Additionally, Alveolus's parent company, ResBiotic, has recently launched its first probiotic-based oral supplement designed to improve lung health through gut health.
 "Alveolus' pipeline of breakthrough therapeutics for lung diseases underscores the potential of microbiome therapeutics to treat a wide range of indications," said Ken Blount, PhD, chief scientific officer of Rebiotix, vice president of Microbiome Research at Ferring Pharmaceuticals, and chairman of MTIG.
"Dr. Lal and the Alveolus team will be a strong asset in our coalition's advocacy efforts to advance the regulatory field for emerging microbiome therapeutics," Blount said.
MTIG is comprised of companies with a focus on microbiome therapeutics. In addition to Alveolus Bio, they are Genetic Analysis, Servatus Biopharmaceuticals, Microba Life Sciences, Rebiotix, Siolta Therapeutics, Seres Therapeutics, Takeda, and Vedanta Biosciences.