OncoArendi, University of Michigan Team Up on New IPF Therapies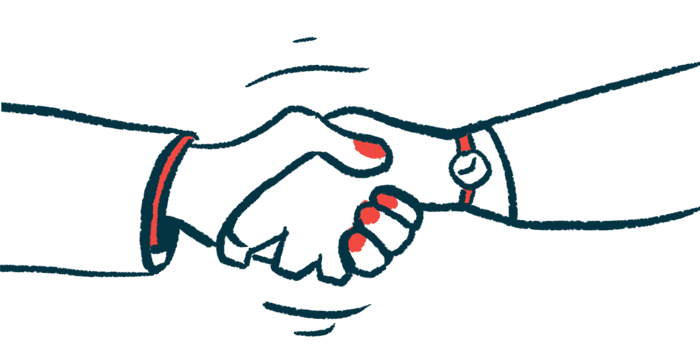 OncoArendi Therapeutics and the University of Michigan (U-M) have signed an option-to-license agreement, allowing the Poland-based biotech company to develop new therapies to treat fibrotic diseases, including idiopathic pulmonary fibrosis (IPF).
"We are thrilled to be partnering with the University of Michigan, one of the world's leading research institutions. This collaboration seeds to capitalize on OncoArendi's expertise in fibrotic and inflammatory diseases together with the University of Michigan's capability in identifying novel targets and new small molecule leads for the treatment of multiple fibrotic diseases," Nicolas Beuzen, director of business development and licensing at OncoArendi, said in a press release.
"At OncoArendi, we continue to expand and advance our novel small molecule pipeline modulating challenging protein targets involved in inflammation and fibrosis or cancer, with the potential to develop curative treatments," Beuzen added.
A clinical-stage biotechnology company, OncoArendi develops small molecule treatment candidates that directly alter RNA and understudied proteins to treat various incurable diseases.
The company had previously partnered with Galapagos to develop GLPG4716 (OATD-01), a small molecule inhibitor of a class of enzymes known to be involved in tissue scarring, for the treatment of IPF and other fibrotic disorders.
The new small molecule candidates, discovered via research collaborations between OncoArendi and Michigan State University (MSU), inhibit specific protein targets involved in IPF. The lead molecules studied so far have been effective in animal models of pulmonary fibrosis, providing better outcomes than current therapies.
Under the terms of the agreement with the U-M, OncoArendi will confirm specific properties of selected small molecule inhibitors and will have the option to obtain exclusive rights for a global license to these inhibitors.
"We are pleased to enter into a partnership with OncoArendi, which has a proven track record of success in preclinical, clinical and business development in fibrotic diseases," said Bryce Pilz, executive director of licensing and strategic alliances at U-M innovation partnerships.
"The University of Michigan, as well as MSU, is committed to positively impacting society, and together with OncoArendi we hope to contribute to the advancement of potential breakthrough therapeutics for these under-served diseases," Pliz added.
Adam Golebiowski, vice president of research chemistry and co-founder of OncoArendi, said the new partnership with U-M "is key to building our pipeline of first in class assets."
"We are confident that we can use our medicinal chemistry engine to unlock the potential of inhibiting this novel target and optimize lead molecules against it," Pliz said.