Pacific Therapeutics Combined IPF Treatment Awaiting US Patent Approval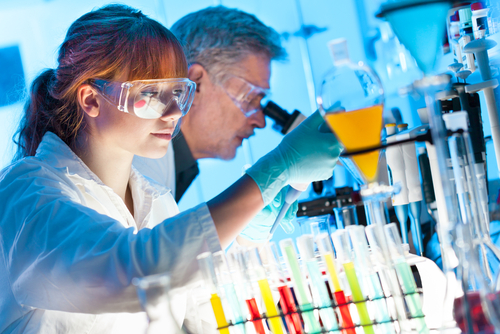 Clinical stage specialty pharmaceutical company Pacific Therpaeutics Ltd. has just obtained licensing for a drug technology that uses a rapid-acting oral disintegrating tablet (ODT), indicated for erectile dysfunction; and together with partner Montreal-based IntelGenx Corporation, a company focused on developing enhanced drug delivery systems, Pacific will be combining two already-approved drugs into one, once-a-day tablet, formulated to treat fibrotic conditions, such as pulmonary fibrosis.
PTL-202, Pacific's lead pipeline product for idiopathic pulmonary fibrosis, has completed preclinical and Phase I clinical testing, with the combination drug's first clinical test demonstrating encouraging results that may result in patients requiring much lower doses. Results from preclinical tests on animal models show the combined treatment's superior efficacy in addressing inflammation and fibrotic activity, compared to treatment with the individual components. At present, Pacific is awaiting patent approval in the United States, and in other countries, which follows PTL-202's approval in Europe in 2014.
Douglas H. Unwin, Pacific's President and Chief Executive Officer recently released several corporate updates on the company's position in the research and development of a treatment for pulmonary fibrosis, and mentioned 2014's great advancements in this particular field. Recognizing several pharmaceutical giants' aggressive efforts at finding a niche in treating fibrotic diseases, Unwin said they are working on forming a strategic partnership to further develop and commercialize PTL-202.
[adrotate group="3″]
Pacific is already preparing to launch PTL-202 into a Phase Ib dose ranging clinical trial within 2015, and into a Phase II proof of concept study come early 2016.
Idiopathic pulmonary fibrosis (IPF) is a rare, but serious disease that causes spontaneous lung scarring that can dramatically hamper oxygenation. Today, the average life expectancy for IPF is about 2.8 years from diagnosis, without proper treatment. Science has yet to find a solution for this disease, which is estimated to cause more deaths than breast or prostate cancer.
Pacific Therapeutics specializes in reformulating drugs that have already been approved, with the goal to enhance efficacy and patients' adherence to therapy. To learn more about Pacific Therapeutics, and how you can get involved with their upcoming clinical trials, visit www.pacifictherapeutics.com, or send an e-mail to [email protected].