PF Awareness Means 'Being Here for Each Other' in September
The Pulmonary Fibrosis Foundation is encouraging people to share their stories about the disease this month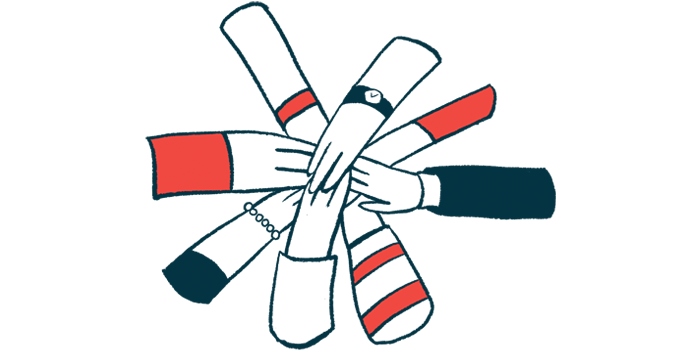 From sharing stories and "going blue," to offering yoga sessions and hosting community walks, patients and supporters are set to mark Pulmonary Fibrosis Awareness Month, held annually in September.
The effort is also aimed at raising research funds to fight pulmonary fibrosis (PF), which is part of a group of more than 200 lung conditions collectively known as interstitial lung diseases (ILDs).
For its part, the Pulmonary Fibrosis Foundation (PFF) is offering a variety of ways the community can stand together against the disorder, using the hashtags #PFMonth and #BlueUp4PF. This year's theme is "Here for Each Other."
The organization is asking people to share facts about PF, including that more than 250,000 U.S. residents are thought to live with the disease and that some 50,000 new cases are diagnosed annually. To that end, it will present the social media campaign "30 Facts in 30 Days," which begins Sept. 1 and runs to the end of the month.
Patients, their caregivers, and loved ones are also asked to support the community and raise awareness by sharing their stories. Each day in September, the PFF will post a story on Facebook as part of its Portraits of PF series.
Other ways to get involved include participating in PFF's #BlueUp4PF effort, donning blue gear and asking local governments to light landmarks in blue — the color that represents PF. A number of iconic U.S. landmarks will be going blue in September.
Supporters may also participate virtually or in person in a PFF Walk to raise money and awareness. Remaining dates include Sept. 10 in Chicago; Sept. 17 in California's Bay Area; Oct. 8 in Washington, D.C.; and Oct. 22 in Dallas. National Walk Day is Sept. 24, which is set aside for those who wish to participate virtually in their own community. The family-friendly events feature 5K and mile-long course options.
The PFF is encouraging supporters to follow and interact with it on its social media platforms, namely Facebook, Twitter, Instagram, and YouTube.
Elsewhere, the European Pulmonary Fibrosis Federation (EU-IPPFF), which represents some 400,000 PF patients in Europe, will offer a "Breathing Life" campaign that will show how PF affects daily life, the physical and psychological strain it can cause, as well as the moments of "lightness, normalcy, and happiness" experienced despite the burdens of the disease.
"Despite PF being such a serious disease, there is still a lack of awareness, which can result in late diagnosis, losing valuable treatment time and, above all, time to enjoy life," the organization stated on the campaign's webpage.
"It is vital we do all we can to raise awareness of this cruel disease affecting so many European families and to encourage people to go and see their doctor at the first symptoms since early diagnosis and early treatment lead to better outcomes," Steve Jones, president of EU-IPFF and a PF patient, said.
The Canadian Pulmonary Fibrosis Foundation is also getting involved, offering community walks, educational forums, peer-to-peer meetups, virtual socials , and a "Pucker Up Challenge" to get the word out about PF and its effect on breathing.