Stem Cell Therapies Should Not Be Received Outside Clinical Trials, PF Foundation Says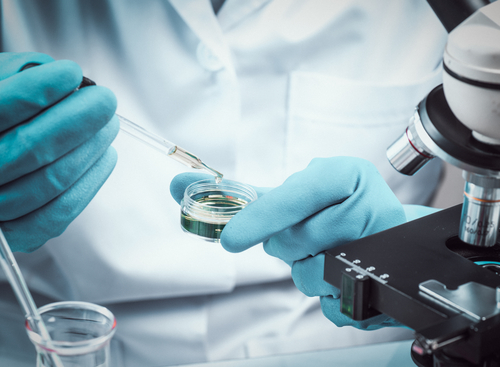 The medical advisory board of the Pulmonary Fibrosis Foundation (PFF) strongly cautions patients with pulmonary fibrosis (PF) not to receive stem cell or cell-based treatments outside an approved clinical trial.
The PFF statement is an update to a first version published in 2015.
"We understand that patients are eager to identify therapies that will prevent the devastating effects of their disease," Gregory Cosgrove, MD, PFF's chief medical officer, said in a press release. "But experimental treatments provided by unregulated, commercial stem cell centers have the potential to cause great harm."
In its statement, PFF — the leading U.S. patient education and advocacy organization in PF — noted that the use of international guidelines for the evaluation of treatment candidates in clinical trials "contrasts sharply with the unproven interventions offered by practitioners operating with minimal oversight at for-profit stem cell centers."
Adverse events associated with stem cell infusions in for-profit centers have included several cases of severe respiratory illness. With no set standards for cell preparation and storage, or for treatment regimen, the direct-to-consumer marketing of stem cell therapies has exaggerated claims of safety and efficacy, often with little or no scientific evidence, according to the statement.
"Desperate patients and their physicians continue to succumb to an onslaught of marketing and branding of as yet-unproven stem cell treatments," said Andrew Limper, MD, chairman of the PFF's medical advisory board.
Until rigorous evaluation of the safety and effectiveness of stem cell or cell-based therapies, the board recommends "that patients not engage in such treatments outside of an approved clinical trial," as written in a patient summary.
Clinical trials have several key characteristics to ensure scientific validity and safety, including a requirement for written informed consent, the use of an approved protocol, and regular assessment of data. Also, clinical trials are designed and intended to benefit patients, and cost nothing to join, the foundation noted.
In its statement, PFF mentions plans to test the safety and efficacy of a particular type of adult stem cells, called mesenchymal stem cells, which have shown good safety results in Phase 1 trials in PF and other respiratory diseases.
"It is essential to rapidly but appropriately evaluate these potential therapies, which can only be done through the careful conduct of controlled clinical trials," PFF said in its statement.
According to the statement, both the PFF website and its PFF Clinical Trial Finder are good sources to obtain information about relevant and feasible clinical trials.
"The PF community should be heartened by the progress made in PF research and patient care," including the approval of Ofev (nintedanib, marketed by Boehringer Ingelheim) and Esbriet (pirfenidone, marketed by Genentech) for people with idiopathic PF, the advisory board said.
Such advances were only possible "through the careful implementation of rigorous scientific efforts, including randomized clinical trials," and resulted from the contributions of "patients, relatives, advocacy experts, industry, physicians, researchers, and federal agencies," the statement said.