A Reminder that Caregiving Is Hard and a Message of Thanks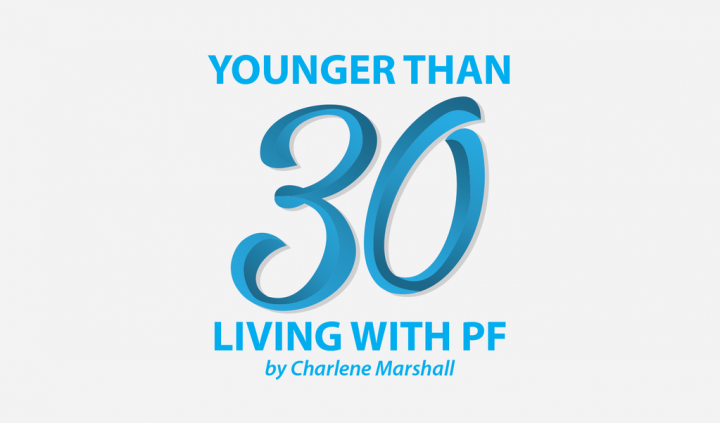 I have never in my life assumed that caregiving for a loved one was easy. I also have never been a primary caregiver, meaning the first person providing care to someone who is chronically ill. I have, however, been a temporary caregiver when family members recovered from surgery or had an acute event from which they recovered quickly.
Temporary caregiving does not compare to being a primary care provider for someone who is chronically ill. Being diagnosed with idiopathic pulmonary fibrosis (IPF) has really opened my eyes to the role of caregiving and how hard it is on the amazing, resilient, and kind-hearted individuals who have stepped up to help me through this journey. This column is dedicated to them and to my acknowledgment of how much hard work is involved in helping me at times, especially during an exacerbation, acute event, or medication changes.
The first thing I noticed and am grateful for is the time that caregivers invest in their friends and family members who are sick. Often when I thank the individuals who stay with me overnight, pick me up from the hospital, or just spend an afternoon with me because I am not feeling well, I end up in tears. This is because I am aware that by giving me your time, you are giving away a piece of your life that cannot be replaced. While I often hear from caregivers that they value the time we spend together, even if I am not feeling well, I wish more than anything that our time could be spent doing something that I would be able to do if I was not sick, such as running in a race, traveling, or exploring a hidden bike or walking trail.
Another thing I noticed: Caregivers have patience and a willingness to help me, but often are unsure how to help. Sometimes, especially in the hospital, I feel so unwell, and people want to help me but they don't know how. What never waivers is their willingness to help despite not knowing how, and I am very grateful for this. It reflects a selflessness that can only be found in these special people who take on caregiver roles in their lives.
I have been in the position of wanting to help a friend but not knowing how several times, and this is something we all experience in our lives. It is not necessarily directly related to caregiving. I have to say that this is one of the hardest positions to be in: wanting to help but not knowing how. Caregivers helping me through this journey with IPF are often faced with this dilemma, and yet, they always figure it out with patience, gentleness, and kindness. Their willingness to help never goes unnoticed and is always appreciated.
Caregivers also work very hard to keep themselves healthy to be around an individual who is sick and cannot be exposed to germs. This is probably one of the things that goes unnoticed most. Perhaps it is something most people don't recognize that caregivers are actively doing. I recognize this effort in the people who help care for me, and I am so grateful for this. I notice when people wash their hands before preparing food for me, or when they remind me to wash my hands after sharing a communal pen. I notice when they keep hand sanitizer in the glovebox of their cars and they clean their hands after being out in public and before touching my oxygen tank or giving me a hug.
Even though I despise wearing my mask, I am grateful for the reminder to put it on in public places and the willingness of my friends to avoid malls and crowds when we hang out. I notice when they ask me if we can reschedule plans because they are not feeling well or their children are just getting over a cold. All of these things are deliberate efforts not only to keep me healthy, but also to keep the caregivers well so that when I need help, they can be there to provide it.
I notice the effort to get enough sleep to keep their immune systems strong and avoid illness. I am aware that often these things are primarily to keep oneself healthy, but I have heard and been told by people caring for me that this is also an effort to remain healthy so that I can be supported if I need it.
Caregiving for someone facing a life-threatening illness such as IPF is not easy, and those in that role deserve to be recognized for all of their efforts. I am so grateful for you and I know other patients in my position feel the same way. We could not do this without you.
***
Note: Pulmonary Fibrosis News is strictly a news and information website about the disease. It does not provide medical advice, diagnosis, or treatment. This content is not intended to be a substitute for professional medical advice, diagnosis, or treatment. Always seek the advice of your physician or other qualified health provider with any questions you may have regarding a medical condition. Never disregard professional medical advice or delay in seeking it because of something you have read on this website. The opinions expressed in this column are not those of Pulmonary Fibrosis News or its parent company, BioNews Services, and are intended to spark discussion about issues pertaining to pulmonary fibrosis.