Finding Support While Going Through Difficult Times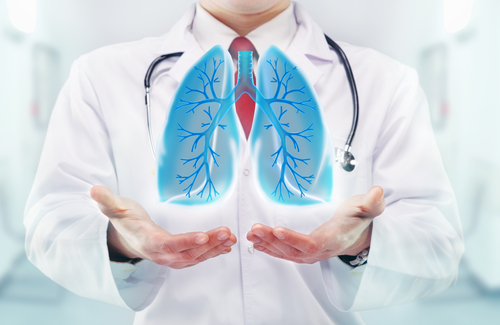 Before receiving my official diagnosis of idiopathic pulmonary fibrosis (IPF), I was confident in my knowledge of it. Since it was suggested as a potential diagnosis, I spent many hours researching all facets of the disease. I was amazed by how many people were affected by IPF, yet so little was known by the general public.
After my diagnosis, I discussed this aspect with my physician, who told me pulmonary fibrosis is not a "chic disease." I interpreted this to mean it is not a widely accepted disease like some others in which funds are plentiful for research. Most people assume that if a disease is lung-related, it is the result of smoking. And most people with IPF know this to be untrue.
My doctor suggested several organizations for support and to help me cope. I gained a lot of knowledge by researching organizations, professional medical journals, pharmaceutical companies, and research and teaching hospitals. I was involved in several pre-transplant support groups and became known as a person who could mentor other patients. Many other participants would come to me for support and answers since I kept abreast of new research and hopeful possibilities. It was not that I was smarter than anyone else, but I did know how to use my research skills to help others.
Several months after my transplant, my pulmonologist asked me to participate in a conference sponsored by the American College of Chest Physicians (CHEST) and The American Thoracic Society. I told my story to representatives from Genentech and Boehringer Ingelheim, the two companies that make Esbriet (pirfenidone) and Ofev (nintedanib), respectively. Even though these employees sold, researched, and developed the medications that may stop the progression of pulmonary fibrosis, they weren't necessarily focused on the human-nature aspect of IPF. Participating in these conferences allowed me to provide knowledge to some who may not be so familiar with this life-altering disease.
A mentoring opportunity arose with the Lung Transplant Foundation that I accepted to help pre- and post-transplant patients. It's truly rewarding to share my experience with others as they continue their journey, and their responses are positive and encouraging. Going through the transplant process is one of the most challenging periods someone has to endure. I hope to at least alleviate some of their fear by offering my support.
I attend a lung transplant support group on a continuing basis. Ideas and experiences are exchanged, and speakers from the local transplant centers are usually the focal point of our meetings. Pulmonary fibrosis patients are prevalent in our group, and many pre-transplant members have an abundance of questions. My hope is that I can encourage them to respect their donor by taking care of themselves and living life to the fullest.
Following are several national organizations where a person can get assistance. Support can also be found at the local level through grassroots support groups and hospitals.
The Pulmonary Fibrosis Foundation
The Lung Transplant Foundation
American Lung Association/Better Breathers Club
Second Wind Lung Transplant Association 
Transplant Recipients International Organization
I am interested to see how many of our readers have pursued support for a medical condition. Have you assisted others in their journey? Please share in the comments below.
***
Note: Pulmonary Fibrosis News is strictly a news and information website about the disease. It does not provide medical advice, diagnosis, or treatment. This content is not intended to be a substitute for professional medical advice, diagnosis, or treatment. Always seek the advice of your physician or other qualified health provider with any questions you may have regarding a medical condition. Never disregard professional medical advice or delay in seeking it because of something you have read on this website. The opinions expressed in this column are not those of Pulmonary Fibrosis News or its parent company, BioNews Services, and are intended to spark discussion about issues pertaining to pulmonary fibrosis.