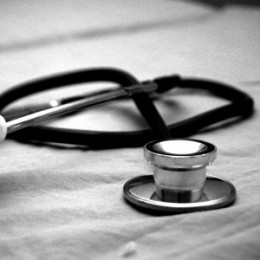 Research and Development
This group unites PF patients, caregivers, researchers and medical professionals in a platform to discuss... View more
A Cell-Killing Strategy to Slow IPF & the Natural Aging Process?
Occasionally I come across studies, or have news articles and links sent to me as the forum moderator of this site. I am really grateful for this, because it gives me an opportunity to share these with you, our wonderful forum members.

A beloved member of our forums emailed me THIS ARTICLE which was published last month. The focus was on delaying the aging process, but the same strategy for this showed some progress is slowing down the development of idiopathic pulmonary fibrosis (IPF) disease progression. Verbatim from this article, you'll note the relevance to our disease:

"All 14 patients suffered from a fatal, hard-to-treat lung condition called idiopathic pulmonary fibrosis, which explains why they were willing to participate in the experiment. The doctors found that nine doses of the two pills over three weeks did seem to improve patients' ability to walk a bit farther in the same amount of time, and several other measures of well-being"

"In idiopathic pulmonary fibrosis, senescent cells build up in the lungs. In previous tests on mice, a combination of dasatinib and quercetin, which is a plant pigment, had been shown to eliminate such cells and extend the time the animals remained healthy (although it didn't make them live longer)"

The purpose of my sharing this article if purely for informational gain, we at Pulmonary Fibrosis News cannot and do not endorse this study or information shared in the article.

The results or gains of this study still seem quite far from being applicable to humans, nor does it seem like it'll be a concrete solution for those of us living with IPF, because it focuses on living healthy longer not extending our lives. That said, the longer I can live healthier with this disease, the better!

What are your thoughts on this article? 

It looks like this strategy could be used to treat those with serious illnesses, like IPF and chronic kidney disease, then will be considered for healthy people to slow the aging process. What are your thoughts on it being used to slow the natural process of aging, something many of us will be robbed of due to IPF?