Aloperine May Protect Against Pulmonary Fibrosis in Mouse Model, Study Suggests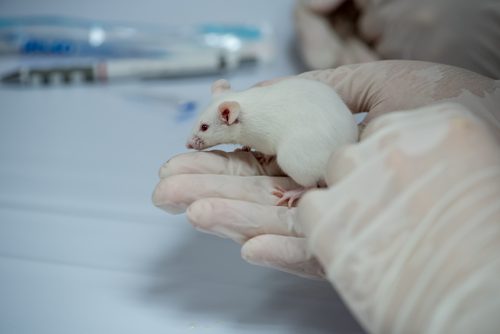 Treatment with plant-derived aloperine reduces the severity of lung injury in a mouse model of pulmonary fibrosis, a new Chinese study reports.
The research, "Aloperine Protects Mice against Bleomycin-induced Pulmonary Fibrosis by Attenuating Fibroblast Proliferation and Differentiation," was published in the journal Scientific Reports.
Idiopathic PF (IPF) is characterized by migration, proliferation and differentiation (specialization) of fibroblasts, a common cell type in the lung that is responsible for producing the extracellular matrix (ECM). That causes the ECM, which provides structural and biochemical support to cells, to undergo remodeling.
The differentiation of fibroblasts to myofibroblasts is a crucial event during the course of fibrosis development. Prior research in IPF lung tissues showed that myofibroblasts proliferate at very high rates and have lower apoptosis (meaning programmed cell death).
Aloperine is an alkaloid compound extracted from the plant Sophora alopecuroides. It has reported benefits against pulmonary hypertension, renal injury, neuropathic pain, multiple myeloma, and colon cancer. Its mechanisms of action include attenuation, or reduction, of oxidative stress (an imbalance between the production of harmful reactive oxygen species and antioxidant defenses) and increase in cell death. As these two biological processes are involved in PF, the researchers tested whether aloperine could be a good candidate to prevent and treat PF in the bleomycin-induced mouse model of the disease.
The research team conducted a series of molecular experiments and evaluated aloperine's effect on proliferation and differentiation of fibroblasts, as well as the related underlying cellular mechanisms.
Results showed that once-daily treatment with aloperine for 21 days attenuated lung injury and fibrosis in mice with PF, and also reduced the production of reactive oxygen species. Aloperine also decreased fibroblasts' proliferation and differentiation into myofibroblasts.
In vitro experiments revealed that aloperine inhibits the proliferation of fibroblasts in mouse lungs through repression of a molecular pathway mediated by PI3K/AKT and its downstream molecule mTOR. Prior studies have shown that this pathway plays a key role in PF.
The team further showed that aloperine represses fibroblast to myofibroblast differentiation by inhibiting signaling mediated by the profibrotic molecule TGF-beta and its associated Smad protein.
"Overall, our data showed that aloperine could protect the mice against BLM [bleomycin]-induced pulmonary fibrosis by attenuated fibroblast proliferation and differentiation, which indicated that aloperine may be therapeutically beneficial for IPF patients," the researchers wrote.
However, additional studies in established PF models are needed to better determine the potential clinical value of aloperine, the researchers noted.