Bridge, Shaperon Partner to Develop BBT-209 as Potential IPF Treatment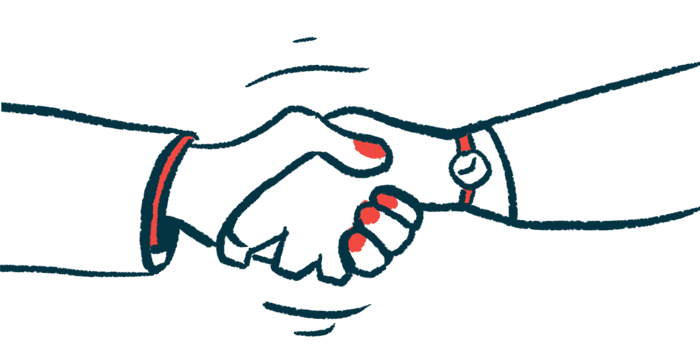 Bridge Biotherapeutics has entered an exclusive in-licensing agreement with Shaperon to develop BBT-209, an investigational therapy for idiopathic pulmonary fibrosis (IPF).
"We hope that BBT-209 will become a breakthrough therapy for patients with IPF, who are currently lacking treatment options," Seung-Yong Seong, MD, PhD and Myung-Sea Lee, MD, co-CEOs of Shaperon, which identified BBT-209 as a potential treatment, said in a press release.
"We will accelerate the development of innovative treatments, to help improve the quality of life for patients suffering from rare diseases, such as IPF, through our partnership with Bridge Biotherapeutics," they added.
IPF is characterized by progressive lung function decline due to the buildup of scar tissue. Often, scarring is accompanied by significant inflammation, which can worsen disease symptoms.
Studies have suggested that activity of a protein complex called the NLRP3 inflammasome is elevated in IPF, where it drives inflammatory processes.
The G protein-coupled receptor 19 (GPCR19) is involved in suppressing the activities of the P2RX7 receptor, which normally acts to promote inflammasome activity.
Shaperon designed BBT-209 to modulate the activity of GPCR19, and found the compound is able to control the activity of P2RX7 and suppress NLRP3 inflammasome signaling. It is thought that this mode of action will dampen the inflammation that drives IPF.
Bridge reported that animal studies it conducted showed BBT-209 had "robust" anti-inflammatory activity. Data from these studies will be used in developing treatment approaches based on BBT-209 as a standalone or combination therapy, the company added.
"We are highly excited to in-license BBT-209, which is known to be the first-in-class GPCR19 agonist for the treatment of idiopathic pulmonary fibrosis," said James Lee, CEO of Bridge.
"By jointly working with Shaperon, our development team will make the best effort to ensure the rapid advancement for our novel drug candidate," Lee added.
Under the agreement's terms, Bridge will make an upfront payment of about $1.63 million to Shaperon, with the potential for additional milestone, royalty, and other payments that could total $24.4 million.
Last month, Bridge announced that it had entered into an option-to-license agreement with Cellion BioMed to develop BBT-301, an investigational ion channel modulator therapy for IPF and other diseases driven by excessive tissue scarring, or fibrosis. Bridge is also developing BBT-877 as a potential treatment of fibrotic diseases.