LYT-100 well tolerated in healthy adults at higher doses than Esbriet
Data from Phase 1 clinical trials helped with dosing for ongoing Phase 2 study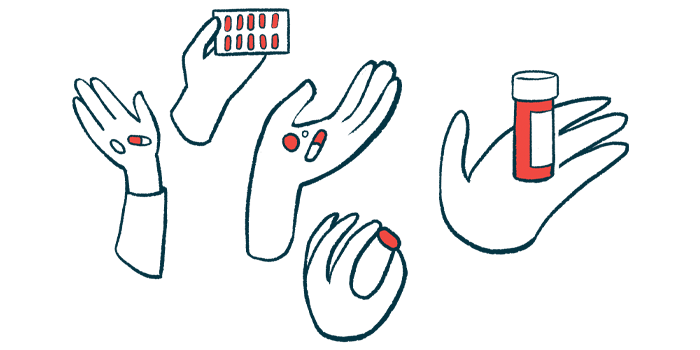 LYT-100, PureTech Health's oral treatment candidate for idiopathic pulmonary fibrosis (IPF), was well tolerated among healthy older adults at doses leading to much higher amounts of active medication in the body than the approved dose of Esbriet (pirfenidone).
That's according to new data from Phase 1 clinical trials that previously showed LYT-100 — containing a similar active ingredient to the approved IPF treatment Esbriet —  resulted in fewer gastrointestinal side effects relative to the approved therapy.
"These data highlight the potential for LYT-100 to improve both the treatment experience for people with IPF and – most importantly – enable them to stay on treatment longer and at an efficacious dose, which should improve their clinical outcomes," Julie Krop, MD, PureTech's chief medical officer, said in a company press release.
Phase 1 trial findings in healthy volunteers were recently shared by Toby Maher, MD, PhD, a professor at the University of Southern California's Keck School of Medicine, in a poster presentation at the CHEST annual meeting, held Oct. 8-11 in Honolulu.
The poster was titled "Deupirfenidone (LYT-100) Dose-Selection Rationale for a Phase 2B Idiopathic Pulmonary Fibrosis (IPF) Study-ELEVATE."
Phase 2 study still may be enrolling patients internationally
Overall, the early trial's findings helped in selecting the LYT-100 dosage to be tested in the ongoing Phase 2 ELEVATE trial (NCT05321420), which is evaluating LYT-100's safety and efficacy against either Esbriet or a placebo in up to 240 adults with IPF.
The Phase 2 study, launched by PureTech mid-last year, may still be enrolling participants at locations worldwide.
"Our goal with the ELEVATE IPF trial is to validate the ability of LYT-100 to deliver a more tolerable treatment with equivalent efficacy to [Esbriet] at one dose while also exploring the potential for enhanced efficacy at a higher dose," Krop said.
While trials have shown that Esbriet, marketed by Roche's subsidiary Genentech, can help preserve lung function in people with IPF, the therapy carries a fairly high risk of side effects, especially digestive issues.
"Tolerability is a major challenge with the currently available IPF treatments, and it often results in both temporary and permanent dose reductions, premature discontinuation and a reluctance for patients to even begin treatment," said Maher, who is also an investigator in the ELEVATE study.
LYT-100's active ingredient, called deupirfenidone, was designed to have similar anti-scarring and anti-inflammatory properties to Esbriet, but with a better tolerability profile. It's being developed with the aim of giving IPF patients an alternative treatment with a lower risk of side effects.
Data from two Phase 1 trials used in poster
The newly presented poster concerned data from two Phase 1 clinical trials assessing the therapy's pharmacokinetics (movement into, through, and out of the body) in healthy volunteers.
The first study tested LYT-100, given at a dose of 550 mg three times daily, against Esbriet, taken at the approved dose of 801 mg three times daily, under both fed and fasting conditions, in 49 healthy adults, 60-79 years old, consistent with the ages of IPF patients.
Pharmacological data showed that overall body-wide levels of active medication over time were comparable between LYT-100 and Esbriet, but notably, the maximum medication level was 24% lower with LYT-100.
"A lower peak drug concentration is a key factor generally associated with tolerability," PureTech stated in the release.
The experimental therapy also was associated with a reduction, by about 50%, in the rate of gastrointestinal and nervous system side effects relative to Esbriet.
In the second study, 24 elderly adults received LYT-100 at a dose of 550 mg thrice daily for three days, then at a higher dose of 824 mg thrice daily for another three days. Six other adults in the study were given a placebo for comparison.
Results showed that the higher dose led to 43% higher overall levels of medication in the body, without resulting in more gastrointestinal or nervous system side effects. Of note, the ELEVATE trial is testing LYT-100 doses of both 550 and 824 mg three times daily.
"The unique profile of [LYT-100] may offer not only improved tolerability, but it also provides us with the opportunity to assess whether a higher dose is associated with improved efficacy – a strategy that has not been possible to test with pirfenidone due to its poor tolerability," Maher said. "This may benefit both patients currently taking standard-of-care [anti-scarring] drugs as well as the 75% of people with IPF in the US who are not on treatment.
"The IPF treatment landscape is in desperate need of new therapeutic approaches that can be used either as [single therapies] or as the backbone for combination therapy, and I look forward to the results of the ELEVATE IPF trial."