Companies Partner With Goal of Treating PF, Other Fibrotic Disorders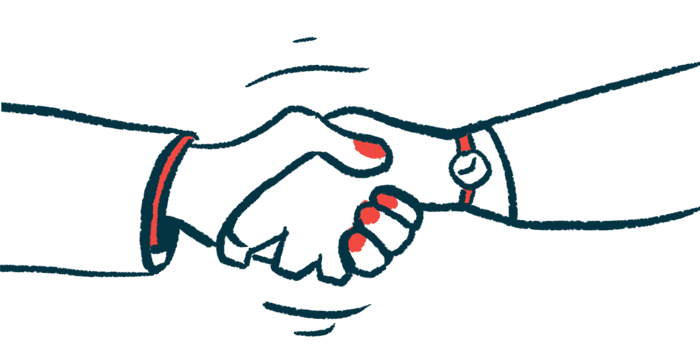 Oncodesign and TiumBio have partnered to develop therapies for various diseases caused by fibrosis, or tissue scarring, including pulmonary fibrosis (PF).
Under the collaboration, the French company Oncodesign will identify, produce, optimize, and conduct early stage analysis of therapeutic candidates generated from Nanocyclix — a technology platform designed to enhance the potency and selectivity of small molecules that target and block enzymes called kinases.
TiumBio, based in South Korea, will be responsible for assessing the ability of these candidates in slowing or stopping fibrosis. TiumBio will fund the first phase of the partnership.
"This new collaboration with TiumBio, an expert company in fibrosis in South Korea, further expands the global reach of our unique technologies," Philippe Genne, PhD, founder and CEO of Oncodesign, said in a press release. "Following earlier collaborations … our platform technology Nanocyclix again is poised to bring solutions in a difficult area."
Oncodesign specializes in designing and optimizing candidate molecules that bind and block the activity of kinase enzymes, which are essential for controlling multiple signaling pathways within cells. The potency and selectivity of kinase inhibitors are critical to their efficacy as well as safety, as there are more than 500 different kinase enzymes in the body.
Abnormal activity of one kinase enzyme, called tyrosine kinase, has been shown to trigger the release of growth factors that lead to the excessive deposition of fibrous connective tissue, resulting in the scarring that interferes with organ function.
In PF, progressive tissue scarring occurs in the lungs, resulting in shortness of breath and a dry cough. Fibrosis can affect many other organs, most notably the liver. Agents that inhibit kinases, such as tyrosine kinase, have demonstrated anti-fibrotic effects.
"Upfront testing of the Nanocyclix diversity set has allowed to identify starting points satisfying TiumBio's initial criteria and has led to this exciting collaboration," said Jan Hoflack, PhD, chief scientific officer of Oncodesign.
TiumBio's preclinical and clinical-stage pipeline includes therapies to treat fibrotic diseases, such as idiopathic pulmonary fibrosis, the most common form of PF. The company recently licensed the patent rights of its therapeutic candidate NCE401 — in preclinical stage development for PF — to Chiesi Farmaceutici.
TiumBio has also secured an exclusive option to in-license the global development and commercialization rights of potential therapies after evaluating and reaching predefined safety and efficacy criteria. Details may be reported at a later date.
"We are delighted to work with Oncodesign to achieve our common goal of developing treatments for rare and incurable diseases," added Hun-Taek Kim, CEO of TiumBio. "If we combine Oncodesign's kinase inhibitor-based platform technology and our fibrosis-centered R&D experience and expertise in rare diseases, I am confident that we can develop new and innovative drugs in the fibrosis area."