PF Warriors, Joe & Bella Team Up to Help Patients in Holiday Shopping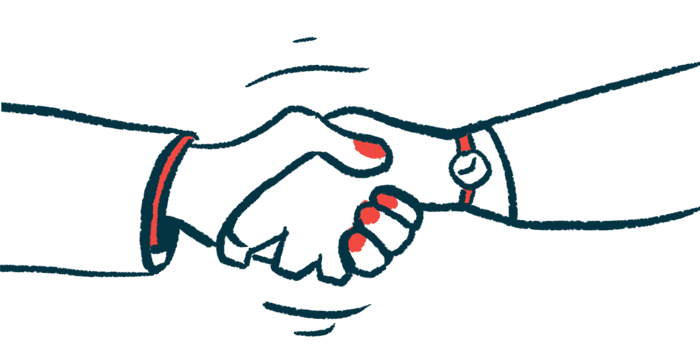 PF Warriors has partnered with online shopping site Joe & Bella to make holiday gift-giving easier for people with pulmonary fibrosis (PF) — while raising funds for the nonprofit's mission of increasing awareness of PF and other interstitial lung diseases (ILDs).
Products sold at Joe & Bella include devices for measuring a person's oxygen levels, anti-slip socks, adaptive clothing, and a speaker system for people with hearing problems. Also now on offer are custom-branded PF Warriors mugs, T-shirts, and face masks. The site is available here.
When shopping at Joe & Bella, 15% of the proceeds will go to PF Warriors to help fund many of the organization's initiatives, which include educational and resource tools. These tools are specially tailored for people with ILDs, an umbrella term for the more than 200 lung disorders characterized by lung scarring, or fibrosis.
"This collaboration with Joe & Bella is significant because it offers a new member benefit to our growing family," Bill Vick, founder of PF Warriors, said in a press release. "Our partnership also makes the shopping experience easier for those who are still worried about going into a crowded environment."
Online shopping provides people with PF a safe and relaxing platform to conduct their holiday shopping — something that likely will appeal to patients given the ongoing COVID-19 pandemic. It is known that PF patients are among those at risk of more serious disease if infected by SARS-CoV-2, the virus that causes COVID-19.
This new partnership will give PF patients and their families and friends the opportunity to shop — and buy specialty products — without having to travel to crowded stores. Among the products sold at Joe & Bella are pulse oximeters, an electronic device usually placed on the fingertip that is used to measure oxygen levels (saturation) in the bloodstream.
Joe & Bella — a family's "passion project" sparked by what the relatives say is the "near-universal experience of caring and advocating" for parents — is specifically designed for older adults and their caregivers.  The website sells a collection of products that serve the needs of older adults living at home but with the assistance of a caregiver, or in a community setting such as assisted living. Each product sold at Joe & Bella has been curated by caregiving experts, including social gerontologists, frontline workers at care communities, and industry thought leaders, according to the company.
The partners teamed up both to help raise awareness and to make shopping easier for PF patients this holiday season.
"PF Warriors is a phenomenal organization that is making a meaningful difference in people's lives," said Jimmy Zollo, Joe & Bella's co-founder. "Helping to increase awareness about the organization and its mission allows us the opportunity to give back."