PRM-151 Receives FDA Breakthrough Therapy Designation for IPF Treatment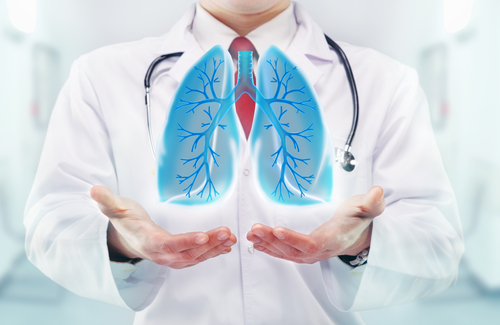 The U.S. Food and Drug Administration has granted breakthrough therapy designation to PRM-151, a compound being investigated for the treatment of idiopathic pulmonary fibrosis (IPF).
PRM-151 is a recombinant (lab-made) version of the protein pentraxin-2. This protein acts on immune cells called macrophages; it can activate these cells to help resolve scarring — essentially reversing the process of fibrosis. The therapy is being developed by Promedior.
The FDA's decision was based in part on the success of a double-blind, multicenter Phase 2 clinical trial (NCT02550873) that compared PRM-151 treatment with a placebo in 111 IPF patients.
In this trial, patients who received PRM-151 had slower lung function decline, as measured by forced vital capacity — treated patients had an average decrease of 2.5%, whereas those who received the placebo had a decrease of 4.8% after 28 weeks.
Additionally, patients treated with PRM-151 had better exercise capacity, as measured by the six-minute walk test. After 28 weeks, patients given the placebo had an average decrease of 31.8 meters in distance walked, while those on PRM-151 averaged a half-meter decrease. This is particularly important because a decrease of more than 25 meters over the course of 24 weeks is associated with an increased likelihood of death in IPF patients.
Concerning safety, the monthly infusion of PRM-151 was found to be well-tolerated.
The breakthrough therapy designation "underscores the disease-modifying potential of PRM-151 in IPF," Jason Lettmann, CEO of Promedior, said in a press release.
The designation is a way for the FDA to fast-track the regulatory process for experimental compounds that have the potential to treat serious and/or life-threatening diseases. The general idea is that compounds that show a lot of promise in early clinical trials — especially in diseases for which the available treatments aren't adequate — can get reviewed more quickly so that, if they're effective, they can be made available to patients as soon as possible while still ensuring that the treatment is both effective and safe.
To receive this designation, preliminary evidence has to show that the compound has the potential to offer a serious improvement over therapies that already exist. PRM-151 is the first compound to receive this designation for IPF since 2014.
PRM-151 will now begin a Phase 3 clinical trial, the design of which has already been agreed on by Promedior and the FDA.
Furthermore, since PRM-151's effects are generally antifibrotic, the therapy may have applications in other fibrotic diseases besides IPF, including some kinds of liver and kidney diseases, and even some types of cancer — though more research is needed to determine just how effective this compound might be, and to ensure that it can be used safely.
"Our pivotal program in IPF is designed to show outcomes that could provide meaningful benefit to patients and differentiation in the market over the standard of care, " Lettmann said. "Outside of IPF, PRM-151 can address additional fibrotic diseases, and the team remains committed to evaluating strategic opportunities for advancing this promising candidate in other respiratory, oncology, hepatology, and nephrology indications."