Potential Role of Ninj1 Protein in Promoting Pulmonary Fibrosis Uncovered in Study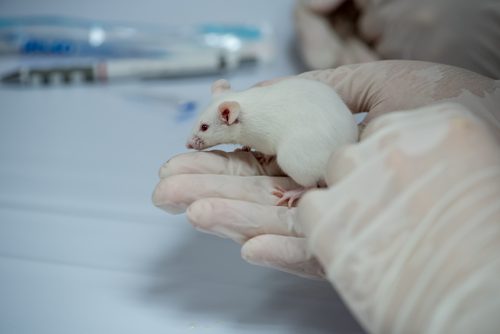 The nerve injury-induced protein 1 (Ninjurin1, or Ninj1) may contribute to pulmonary fibrosis (PF) by promoting the inflammatory response of immune cells, called macrophages, leading to the activation of lung fibroblasts, a study shows.
The study, "Ninjurin1 Plays a Crucial Role in Pulmonary Fibrosis by Promoting Interaction between Macrophages and Alveolar Epithelial Cells," was published in the journal Scientific Reports.
Ninj1, a protein present in the membranes of certain immune and nerve cells, has been shown to help immune cells cross blood vessels and promote inflammation.
Since inflammation is potentially linked with idiopathic pulmonary fibrosis (IPF) progression, a team of researchers have now investigated the role of Ninj1 in patients with PF. Researchers analyzed the levels of Ninj1 in lung samples of 29 IPF patients and eight controls with no lung disease.
Results showed that Ninj1 was present in high levels in IPF lung samples. The team also found that Ninj1 levels increased as the disease progressed in the well-established bleomycin-induced PF mouse model.
Since Ninj1 is present in inflammatory immune cells such as macrophages, the researchers looked at these particular cells. Macrophages are cells of the immune system that may also participate in fibrosis development by releasing pro-fibrotic factors.
Researchers found that the number of macrophages positive for Ninj1 increased after seven days of bleomycin, which is the chemical used to induce PF in the mouse model tested.
Increased levels of Ninj1 were also detected in the alveolar epithelium — cells that line the alveoli, the tiny air sacs of the lungs where oxygen and carbon dioxide are exchanged.
These results support a potential role for Ninj1 in PF development.
Furthermore, this finding was confirmed using a mouse genetically engineered to lack Ninj1, known as a "knock-out." Using bleomycin to induce PF in these animals, the researchers observed that Ninj1 knock-out mice exhibited a mild fibrosis compared with control mice.
"One of the major aspects in the pathogenesis of pulmonary fibrosis is the activation of lung fibroblasts, whose proliferation increases and which are transformed into myofibroblasts [the cells responsible for the synthesis and build-up of scar tissue]," the researchers wrote.
In the Ninj1 knock-out mice, the accumulation of fibroblasts and myofibroblasts in the lungs was lower than that of control mice, as well as the accumulation of alpha-smooth muscle actin, a factor known to promote fibrosis (tissue scarring).
The release of pro-inflammatory and pro-fibrotic factors was also found to be significantly lower in the Ninj1 knock-out mice after bleomycin injection than in control mice.
Further experiments showed that Ninj1 stimulates an inflammatory response through macrophages that culminates in the activation of fibroblasts, promoting fibrosis progression.
"Ninj1 may be involved in the development of pulmonary fibrosis by enhancing inflammatory response of macrophages," the researchers wrote.
The team concluded that "Ninj1 could be a potential target to inhibit activation of macrophages for preventing future episodes of IPF incidence."