Three Lakes, CHEST Team Up to Shorten Lung Disease Diagnosis Time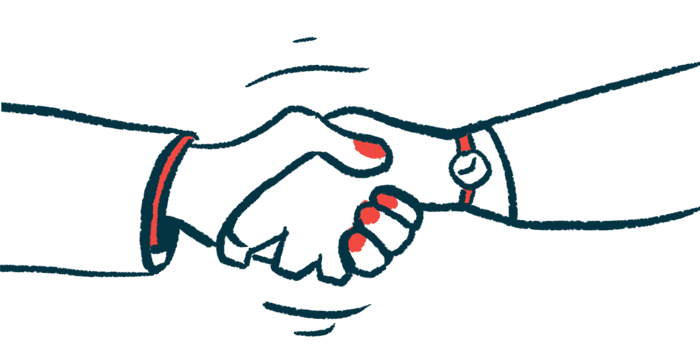 A new multiphase educational collaboration seeks to slash the time it takes for many people to receive a diagnosis of interstitial lung disease (ILD), including pulmonary fibrosis (PF).
The Three Lakes Foundation and the American College of Chest Physicians (CHEST) will work together to heighten disease awareness among healthcare providers and to equip them with the knowledge to spot high-risk patients with pulmonary conditions with the aim of ultimately improving outcomes.
"CHEST has built a global reputation for advancing the best patient outcomes through innovative chest medicine education, clinical research and team-based care," Robert A. Musacchio, PhD, CEO of CHEST, said in a press release.
"Three Lakes Foundation is known for its work in improving time to diagnosis and accelerating treatment options for PF. Through this partnership, we aim to change the trajectory of diagnosis, treatment and care for patients with ILDs like PF," Musacchio said.
With initial funding from the foundation, CHEST will begin crafting an educational effort that will focus on addressing knowledge and practice gaps. The foundation will also oversee program development.
CHEST will bring together key healthcare providers in the fields of family practice, primary care, nursing, and pulmonary medicine to brainstorm ways to improve diagnoses and ILD awareness. The goal is to reach more than 100,000 healthcare providers by the time the program is fully implemented. CHEST will then assess the program's effect on clinical practice.
"As a catalyst for change in the PF community, we spoke with patients, healthcare professionals, physicians, and advocacy groups to advance an understanding of the PF diagnostic experience," said Dana Ball, executive director at Three Lakes Foundation.
"We approached CHEST when it became apparent that primary care physicians could use specific tools to identify high-risk patients with pulmonary conditions. This collaboration is the result of our common need to increase awareness among healthcare professionals and to improve patient outcomes," Ball said.
ILDs, which are thought to affect some 400,000 U.S. residents, are a group of disorders that cause lung inflammation and/or fibrosis (permanent scarring). Even with scientific advances and the increased availability of information, patients are frequently misdiagnosed and accurate diagnoses can take several years, largely because symptoms often mimic those of other lung diseases.
Idiopathic pulmonary fibrosis (IPF), the most common ILD, causes lung tissue to become scarred and stiff, reducing its size and capacity. About 30,000 to 40,000 people are diagnosed with IPF annually, and 40,000 ultimately die of the disorder.
In some cases, the condition advances rapidly, underscoring the need for earlier diagnoses, which would lead to earlier treatment. As it now stands, many patients require hospitalization and supplemental oxygen by the time  learn they have PF, putting them at risk for poorer quality of life and a markedly shorter lifespan.
CHEST is a global leader in the prevention, diagnosis, and treatment of chest disorders. The nonprofit Three Lakes Foundation works to unite research, industry, and philanthropy in the fight against PF.