Pulmonary Fibrosis Complicates Small Tasks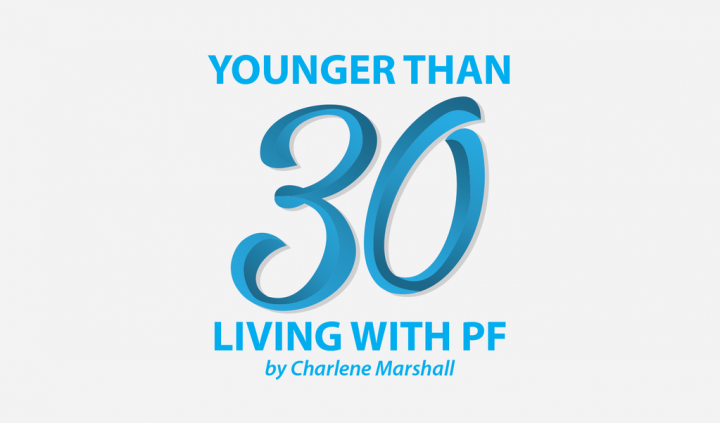 When thinking of chronic lung conditions, you may visualize the use of supplemental oxygen or a person struggling with physically demanding tasks, such as walking up a flight of stairs.
People living with idiopathic pulmonary fibrosis (IPF) often struggle with daily tasks. As our disease progresses, our ability to exchange oxygen is limited, causing significant dyspnea or breathlessness. Before my IPF diagnosis, I didn't know how scary it was to feel short of breath.
I never feel as though I can adequately reflect the experience of IPF, no matter how hard I try to capture the feeling. People ask me if IPF is similar to having a cold when congestion prevents you from breathing easily. My answer is no because congestion typically occurs in the sinus cavities. I occasionally struggle with sinus infections because of a compromised immune system, but I can breathe through my nose despite having low lung function.
People also ask if the effects of IPF are similar to bronchitis. In bronchitis, breathing is accompanied by wheezing or sharp, acute chest pain after physical activity. Bronchitis is closer to my experience of IPF, but it's still not the same. My chest pain is dull and achy as opposed to sharp. IPF is a chronic rather than acute illness, and it's something I deal with every day. The muscles in my chest are usually sore from coughing. Additionally, I do not have the mental reassurance that my symptoms will subside and provide me with some relief.
It's easy to understand why IPF limits physical activity, considering the physiological effects of low blood oxygen levels, fatigue, and shortness of breath. Activities such as climbing stairs, walking rapidly, showering, or carrying heavy items are difficult. What I wanted to highlight in this column are the simple tasks that are difficult for people with IPF that healthy people might take for granted.
Brushing my teeth
To my surprise, brushing my teeth has become more difficult than I could have imagined. Bending over the sink is nearly impossible because of breathlessness and dizziness. I stand up straight while brushing my teeth and only briefly lean over the sink. I also have to focus on my breathing. The toothbrush makes it difficult to breathe through my mouth so I try to breathe through my nose while brushing my teeth.
Drying my hair
I once heard that going to bed with wet hair is unhealthy. Fungal infections can develop because of the moisture trapped between your scalp and the pillow. I try to blow-dry my hair after an evening shower, but keeping my arms above my head leaves me breathless.
Putting on shoes
You've probably experienced the head rush that comes from bending over too long to put on your shoes. IPF patients experience this head rush daily due to a lack of oxygen. When I bend over, I can only put one shoe on at a time and need to be sitting down to avoid dizziness, nausea, or flashes in my vision. I often have to ask for help if the shoes require tying or are hard to get on.
Cooking
The physical task of cooking isn't as challenging as the mental awareness necessary to ensure my safety. Supplemental oxygen and stoves are not a good mix, and leaning over a steaming dish with a plastic cannula can cause it to melt.
What easy tasks have become more difficult for you because of IPF? Let me know in the comments below!
***
Note: Pulmonary Fibrosis News is strictly a news and information website about the disease. It does not provide medical advice, diagnosis, or treatment. This content is not intended to be a substitute for professional medical advice, diagnosis, or treatment. Always seek the advice of your physician or other qualified health provider with any questions you may have regarding a medical condition. Never disregard professional medical advice or delay in seeking it because of something you have read on this website. The opinions expressed in this column are not those of Pulmonary Fibrosis News or its parent company, BioNews Services, and are intended to spark discussion about issues pertaining to pulmonary fibrosis.