Choosing to Let Things Go Since My IPF Diagnosis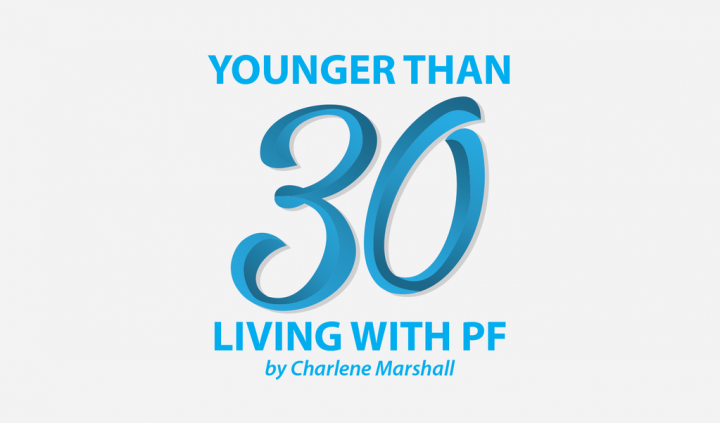 When you are diagnosed with a life-threatening illness such as idiopathic pulmonary fibrosis (IPF), the choices about how you live your life suddenly becomes illuminated. Since IPF literally steals a patient's ability to breathe, the prognosis of this disease is not very good, plus there is no cure. As an IPF patient, I am aware that a prognosis for any disease is just a number, yet many patients are often forced to consider how they want to live out their remaining days, months, or years.
In television and movies, we often see characters diagnosed with a terminal illness quitting their job to travel for the rest of their life. It is not usually this simple in real life due to the intensely experienced emotions and necessity of careful consideration when deciding how remaining life should be live. However, there are some things become easier to deal with if you are diagnosed with a life-threatening illness, one being that it becomes easier to let things go.
Recently, I was watching one of my favorite medical dramas, "Grey's Anatomy," on television. An episode was about two interns who had a disagreement over something that was not important, and both of them were holding grudges throughout the entire episode, which spanned four days. I thought to myself, "What a waste of energy and time it is to hold a grudge against someone, especially a friend, over something so unimportant." In reflection, I wondered if I would have the same reaction if I wasn't dealing with IPF and didn't realize intrinsically how short life is. If I was a typical young adult who had never experienced illness, or the threat of having my life extinguished early, would I really believe that holding a grudge is wasted energy?
I can't answer that question because I see it happen among my peers on a regular basis. These are, of course, the peers who have a much higher chance of living a long and fulfilling life than I do. They are also the peers who just haven't had to learn how precious life is, and this is by no fault of their own. This lesson comes as a cliché to most people who are not dealing with a life-threatening illness. But, I try to remind them about the importance of living days filled with quality as opposed to quantity. We simply don't know when our stories will end.
So often, people hang on to something that bothers them, and they don't make an effort to resolve what is bothersome with the person who they believe caused the issue.
No one really likes dealing with conflict, and even if someone doesn't, they have two choices that will help them feel better. The first is setting aside their discomfort and dealing with the conflict. The second option is simply choosing to let it go. If something really bothers me and it warrants resolving the conflict with someone, then I make my best effort to do so. However, I also question how important it is for me to invest the energy in resolving something that may not be such a big deal in the grand scheme of life. If I deem it unimportant, I choose to let it go.
When living with a life-threatening illness, determining what is important in the grand scheme of life becomes a lot easier to do. This is one gift of my IPF diagnosis. I have grown to realize what I value is important in my own life, and based on this, I can choose what I invest my energy in and what I don't.
Other things have become easier since my diagnosis as well, such as learning to walk away from a toxic situation or choosing to give someone a second chance. I believe that we all deserve and need that at some point in our lives.
Are there any other life lessons you've learned since your IPF diagnosis?
***
Note: Pulmonary Fibrosis News is strictly a news and information website about the disease. It does not provide medical advice, diagnosis, or treatment. This content is not intended to be a substitute for professional medical advice, diagnosis, or treatment. Always seek the advice of your physician or other qualified health provider with any questions you may have regarding a medical condition. Never disregard professional medical advice or delay in seeking it because of something you have read on this website. The opinions expressed in this column are not those of Pulmonary Fibrosis News or its parent company, BioNews Services, and are intended to spark discussion about issues pertaining to pulmonary fibrosis.