'I'm Not Contagious': Educating Others About IPF-related Cough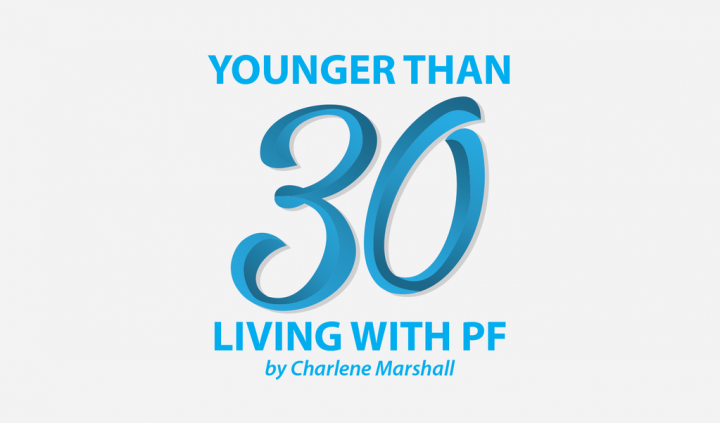 Idiopathic pulmonary fibrosis (IPF) has many pesky side effects. While many are invisible, such as dizziness, muscle pain, and shortness of breath, some are visible, like the chronic cough that accompanies this life-threatening lung disease.
Sometimes, patients with IPF experience a productive cough and are able to move excess phlegm around in their lungs, while other patients deal with a chronic dry cough. I have been dealing with IPF for three years now, but the chronic dry cough only began within the last year. When my cough is persistent, I constantly have to clarify to others that I am not contagious.
Oftentimes, we're quick to judge others, and unfortunately, I think this is one of our worst qualities as humans. Following my diagnosis of IPF, I've noticed people making judgments more than ever before. I remember having a conversation with a friend, who is another young adult with a pulmonary condition, about someone who judged her for parking in a disability spot.
The lady made a comment, informing my friend that the spot she had parked in was for those with disabilities. My friend had no response at the moment because she was in shock. She then pulled out her portable oxygen concentrator, hooked it up, and walked away. My friend hoped that if she kept her negative comments to herself but made her disability visible, the lady would think twice before passing judgment in future situations.
Recently, while in the waiting room for a non-medical appointment, my dry cough flared up and I had to navigate a situation in which judgments were made. Initially, a lady and her young child watched as my cough progressed and I struggled to catch my breath. However, observation soon turned to annoyance, as communicated by her body language.
She then reached into her purse and pulled out a bottle of hand sanitizer. When my cough began to let up, she let out a loud sigh, as if to tell me she was frustrated without verbalizing it. I was uncomfortable in the situation, but there was nothing I could do in that moment to stop my cough.
Recognizing that she was frustrated with my nagging cough, and seeing her take the precautions to avoid getting sick, I pulled out my Vogmask and put it on. She then informed me, as politely as she could, but in an annoyed voice, that I should consider staying home with such a cough.
Sheepishly, I told her that my cough is due to a fatal lung condition called IPF and that she and her child could not catch it.
I further explained that, due to my compromised immune system, I was significantly more at risk of catching a respiratory virus in that waiting room than she and her child were, which is why I put on my mask. I clarified that applying my mask was not to keep the two of them from catching my cough, and reiterated that I was not contagious.
In the moment, I'm not sure the lady believed me, as her body language didn't seem to soften. In an effort to smooth things over and eliminate the awkwardness in the room, I tried to empathize with her, letting her know how much coughs scare me when I know others might be sick. This was the trick to get her talking, and then came the opportunity to educate her about IPF.
While the initial moments of this conversation were very uncomfortable, I ended up having a lot in common with this woman who was initially passing judgment on me for my dry cough. When she asked if there was any way to get rid of IPF, I told her that the only option is a double lung transplant.
Surprisingly enough, her brother had received a kidney transplant, and she is a very strong advocate for organ donation. This was the common ground we needed for understanding and empathy to grow. In that moment, I realized that justifying my cough and telling others that it isn't contagious wasn't enough; I needed to add a layer of education, if the opportunity allowed.
As patients with IPF, it can be easy to respond negatively to judgments or comments from strangers, especially when we're already not feeling well. However, it is also important for us to educate people on the symptoms of our disease, largely by identifying that our cough is not contagious to others.
As a result of this conversation, I will be trying harder to educate others about IPF and its symptoms.
***
Note: Pulmonary Fibrosis News is strictly a news and information website about the disease. It does not provide medical advice, diagnosis, or treatment. This content is not intended to be a substitute for professional medical advice, diagnosis, or treatment. Always seek the advice of your physician or other qualified health provider with any questions you may have regarding a medical condition. Never disregard professional medical advice or delay in seeking it because of something you have read on this website. The opinions expressed in this column are not those of Pulmonary Fibrosis News or its parent company, BioNews Services, and are intended to spark discussion about issues pertaining to pulmonary fibrosis.