Focusing on Happiness and Quality Moments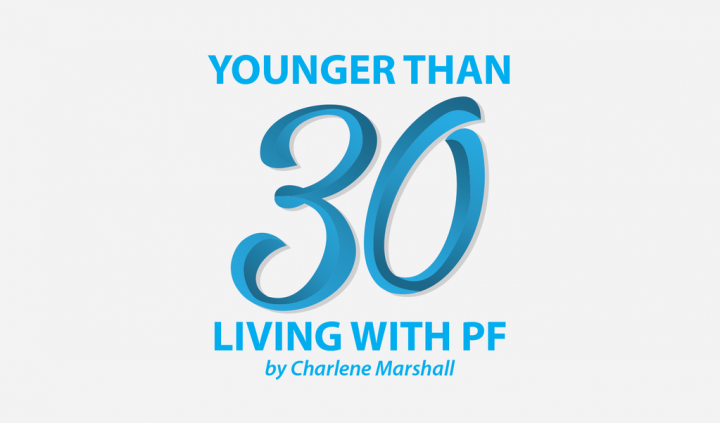 While it sounds cliché to talk about the importance of focusing on quality moments in our lives rather than quantity, doing so is how I choose to live and cope with my life-threatening lung disease.
I have learned so much since being diagnosed with idiopathic pulmonary fibrosis (IPF) nearly three years ago, but that learning curve has been steep. Only in the last few months can I truly say that I am focusing on quality moments in my life rather than quantity, and it has made a big difference in my mental health.
In addition to my diagnosis, other factors have influenced my approach to living this way, which is to "not sweat the small stuff" and learn to appreciate quiet, quality-filled moments. I value catching up with two of my closest friends over dinner more than ever because it makes me happy to see them being successful in everything they strive for.
I thoroughly enjoy the deep belly laughs when watching my dog play in the snow, or staying in on the weekend to Skype with close friends who live a few provinces away. I recently spent a Friday night with a girlfriend catching up over a glass of wine, and then half the next day in our pajamas drinking coffee and talking about what's to come this year.
These are all moments that are etched into my heart, and I am grateful for the memories. I can't say with certainty that I would have appreciated them the same way before my diagnosis.
I am a reflective creature by habit, which means I like to think about changes within myself and ponder why they might have occurred. While thinking about the changes in what I value and cherish, I've concluded that my diagnosis undoubtedly influenced them. However, other factors have, too, and some have had a direct impact on how I interact with the world and live my life. Others have had an indirect impact.
One of my heroes is the American comedian Ellen DeGeneres. She has overcome so much adversity in her life, especially while trying to build a successful career. She has given hope to many marginalized or vulnerable people. I follow Ellen's social media page and continue to be inspired by her messages of kindness to others and living our best lives.
Recently, I had the opportunity to see Ellen in person with my mom when the comedian visited Canada. Many of her messages resonated with me. At the show, Ellen was interviewed, and she focused on how she overcame adversity through storytelling. Each story was embedded with a message that could be applied to our own lives, and she really hammered home the importance of spending quality time with friends and family. I am going to try even harder to continue living my life with this message in mind, especially when my time might be limited due to this life-threatening lung disease.
Part of my approach to living a happier, more quality-focused life is likely due to growing older. I believe this is a difficult lesson to learn until we've reached a certain age. While I wish no one would have to deal with IPF or any other life-threatening illness, I hope that people have the opportunity to shift their thinking and focus on what matters in life. This shift makes a huge difference in our happiness and how we choose to live each day.
Another reason I've shifted is because of my colleagues at BioNews Services, the parent company of Pulmonary Fibrosis News. BioNews Services employs rare disease patients and gives us a voice that is unfortunately silenced in many other aspects of our lives, including in the workplace. I am privileged to work with columnists, social media specialists, editors, and researchers who also have PF or other lung diseases such as pulmonary hypertension and cystic fibrosis. I work among patients who have had successful lung transplants and with other columnists facing numerous diseases. Their stories inspire me to focus on living my best life and being happy.
It is so important to live each day and focus on what makes you happy.
What factors have inspired you to focus on quality vs. quantity since your IPF/PF diagnosis? I'd love to hear from you!
***
Note: Pulmonary Fibrosis News is strictly a news and information website about the disease. It does not provide medical advice, diagnosis, or treatment. This content is not intended to be a substitute for professional medical advice, diagnosis, or treatment. Always seek the advice of your physician or other qualified health provider with any questions you may have regarding a medical condition. Never disregard professional medical advice or delay in seeking it because of something you have read on this website. The opinions expressed in this column are not those of Pulmonary Fibrosis News or its parent company, BioNews Services, and are intended to spark discussion about issues pertaining to pulmonary fibrosis.