What I Don't Need as a Patient with IPF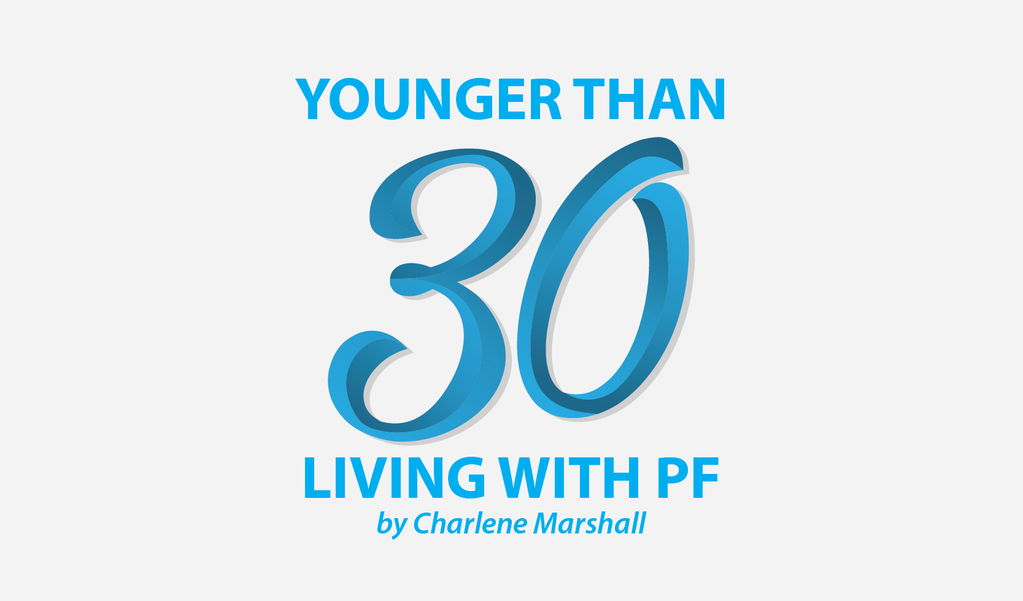 Sometimes when people ask me, "What do you need" or "What can I do to help," I feel like a broken record since my response is usually, "I don't know." I wish I did know what I need when I am in a poor emotional state, sobbing uncontrollably about what my life is now like with idiopathic pulmonary fibrosis (IPF).
I wish I had a quick answer for how you could help me when I feel like I am falling apart and everything around me is crumbling, but I don't. I don't know how to explain to you what it is like not being able to breathe and feeling constantly exhausted, not only mentally but also physically, due to being chronically under-oxygenated. I don't know how to explain to you how painful it is and how stressed I feel about having medical expenses that are added bills on top of trying to manage everything else financially as a young adult.
Sure, I know everyone has bills, and I am not trying to whine. But on a single income, it is very difficult to manage so many expenses, including rent/mortgage, student lines of credit, utilities, credit cards, groceries, car payments, insurance, etc. When there are medical bills on top of that, it feels incredibly stressful and unfair because I didn't do anything to deserve this disease. What is the solution to this, you may ask? I don't know, because I can't just cut out the medical expenses that I need.
As you can see, I don't have many answers to what you can do that is helpful. I just don't know what I need sometimes. That said, I certainly know what I don't need, and I thought I would write this column to gently remind family, friends, and caregivers who have a loved one dealing with IPF, or any other chronic illness, what we don't need. And that is:
Putting expectations on us. I know that I used to be more helpful with a number of things for others, but given my fatigue and limited energy due to my IPF diagnosis, I can't keep up anymore. Please don't expect me to be present at social events or to go from one activity to another without resting. Please don't expect me to entertain your children (a task I used to thoroughly enjoy) or be able to take on your emotions around my illness. Being supportive of my friends used to be something I was proud of, and I always offered to help and wanted to listen and be there for them. Lately, and I wish this weren't the case, I am grappling with my own emotions. And as much as I wish I could take on things for others, I just can't.
Placing blame on my (past) financial choices. Sometimes I need my friends and family to be there for me when I just need to vent. Lately, this need to vent is about finances. I don't need you to offer me a solution, nor do I need you to blame my choice to partake in an international master's degree program (before I got sick), or to travel and experience different parts of the world. Don't blame me for my choice of residence when I wish I could live somewhere cheaper. The reality is that I live in a city where housing costs are astronomical right now, and I can't find anything cheaper. Living in a walk-up apartment with a lung disease isn't exactly ideal. In hindsight, I probably could have done things differently financially, but when I am just asking you to listen to me, not resolve things for me, I would really appreciate you not placing blame. I am doing the very best I can right now.
Dismissing me when I need to talk. Believe it or not, this certainly has happened with family members, and while I don't expect you to drop everything to support me when I need you, I am hopeful that we can set aside a time to talk if you are busy when I reach out. When you want to be supportive, this is one of the biggest ways you can be: Please just listen to me when I need to talk. I am not always looking for an answer; sometimes I just need an ear or a shoulder to cry on.
I know supporting someone with a chronic illness, such as IPF or something else that is life-threatening, is not always pleasant. I know that it can be incredibly frustrating, especially when you can't do anything about the fact that we have been diagnosed with this disease. Believe me, as patients we feel these things as much as you do, and often we feel things more because we have the disease, symptoms, and medication side effects to go with the feelings. That said, please accept this gentle reminder about the things we don't need from you.
The things I've listed amplify our guilt and make us feel worse. You have every right to vent to others about these things, and you should have a support system of your own — you deserve to have that. So, when you ask about what you can do to help, I may not have an answer about what I need, but please keep in mind these are things I do not need.
***
Note: Pulmonary Fibrosis News is strictly a news and information website about the disease. It does not provide medical advice, diagnosis, or treatment. This content is not intended to be a substitute for professional medical advice, diagnosis, or treatment. Always seek the advice of your physician or other qualified health provider with any questions you may have regarding a medical condition. Never disregard professional medical advice or delay in seeking it because of something you have read on this website. The opinions expressed in this column are not those of Pulmonary Fibrosis News, or its parent company, BioNews Services, and are intended to spark discussion about issues pertaining to pulmonary fibrosis.