Managing 'Scanxiety': Tips for Rare Disease Patients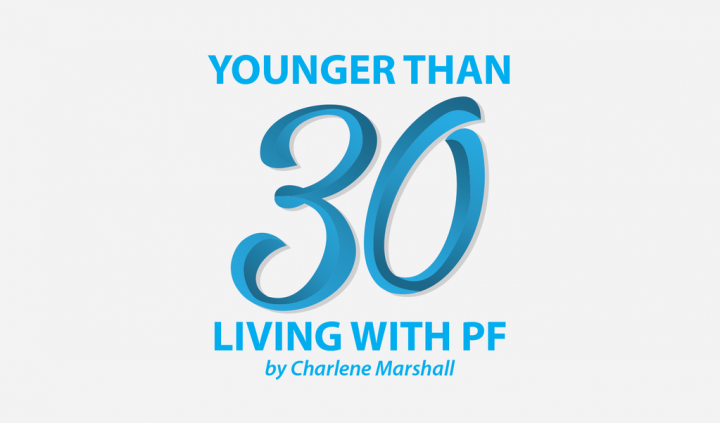 A study published early last year revealed that patients living with a rare disease have a greater risk of developing anxiety and other mental health issues compared with people with more common diseases, The Lund Report noted. While more than 6,000 rare diseases have been identified around the world, patients with idiopathic pulmonary fibrosis (IPF) are no exception to experiencing high anxiety due to their disease.
I recently spoke with a friend who is newly diagnosed with an autoimmune condition and has started taking a weekly medication. Unfortunately, the medication can wreak havoc on her blood counts, so she regularly has bloodwork done to monitor those levels. While the rare disease we have differs, both of us commiserated about the anxiety we feel during regular medical appointments.
This friend has been there for me throughout most of my journey with IPF, which has lasted over five years. She's seen me thrive when my disease is stable and crumble under the emotion and physical exhaustion of disease progression, poor test results, and acute exacerbations. Today, she asked me for advice about how to deal with the anxiety caused by the appointments, bloodwork, and scans that are all too common among rare disease patients.
During the conversation, I introduced her to the phenomenon in the rare disease world known as "scanxiety." As the name implies, rare disease patients often feel anxious about the results of their scans, or in my friend's case, what her bloodwork would reveal. As an IPF patient, I experience a lot of scanxiety when I have pulmonary function tests (PFTs) to better understand how my lungs are functioning.
I wish I could say the anxiety I feel about scans and other diagnostic testing improved with time, but that isn't the case for me. Before every high-resolution CT scan, PFT, or chest X-ray, which are done to monitor IPF progression, I find myself dealing with scanxiety. It makes me unable to sleep, makes me irritable with others, and causes a loss of appetite.
Because I still deal with scanxiety, I didn't have a lot of advice to offer my friend. However, tips and strategies to manage generalized anxiety would likely help. Amid the COVID-19 pandemic, the majority of the world is dealing with increased levels of anxiety, so tips on how to manage it are readily available and easy to find on the internet.
Following are some of the most effective nonmedicinal and easily implemented tools to help manage anxiety.
Meditation
I used to be skeptical about meditation before I tried it. Those who know me well know I have a hard time sitting still, so the practice of resting the mind and the body, which is a goal of meditation, never really resonated with me.
However, I'm trying harder to implement mindfulness meditation practices into my daily routines. This helps me focus on the present moment rather than think ahead to my medical appointment, tests, or scans, when my anxiety builds.
Meditation can be effective in different contexts, as no equipment is needed. Sometimes I even try to focus on meditation while I'm in the CT scanner during a medical appointment.
Positive affirmations
Positive affirmations are simple words or phrases that help challenge negative thoughts and disrupt anxious thinking patterns. They can be as simple as, "I can do this," or "This might be hard, but I can handle it." Changing the way we think through positive words can improve the way we feel and act.
Arts-based activities
I often carry around a coloring book filled with intricate designs of landscapes and other shapes in the bag I use for hospital visits, along with a package of colored pencils. Coloring inside the lines of a mandala helps me focus only on the task at hand, rather than worry about an upcoming medical procedure. This is also a strategy to keep my hands busy and stop me from touching my face, which we should all avoid in clinical environments.
While I am a strong advocate for nonmedicinal tools to manage anxiety, I'm not opposed to medications. Being a rare disease patient is hard, and living with scanxiety isn't easy; it can affect the ability to function in daily life prior to an appointment or test. However, if you want to try some nonmedicinal tools, keep these three suggestions in mind the next time you're feeling particularly anxious about a scan, bloodwork, or test result.
***
Note: Pulmonary Fibrosis News is strictly a news and information website about the disease. It does not provide medical advice, diagnosis, or treatment. This content is not intended to be a substitute for professional medical advice, diagnosis, or treatment. Always seek the advice of your physician or other qualified health provider with any questions you may have regarding a medical condition. Never disregard professional medical advice or delay in seeking it because of something you have read on this website. The opinions expressed in this column are not those of Pulmonary Fibrosis News or its parent company, BioNews, and are intended to spark discussion about issues pertaining to pulmonary fibrosis.