As a PF Patient, I'm Begging You to Please Be Considerate of Where You Smoke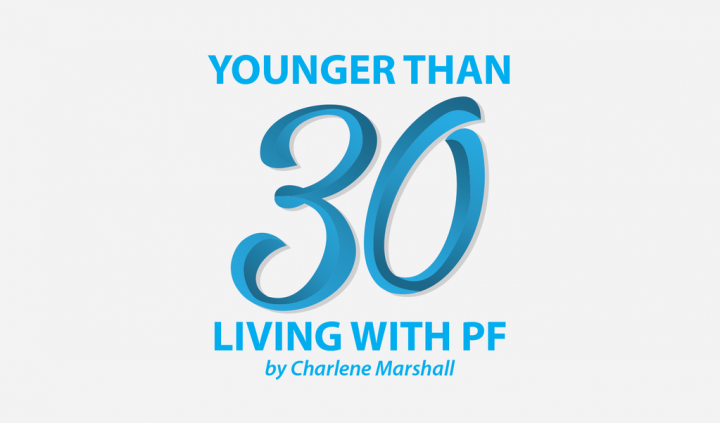 I am writing this column from my hospital room, and I'm feeling pretty frustrated. As I was rushing into the grocery store this evening with my oxygen tank strapped to my back and a million things on my mind, I unfortunately didn't notice the person smoking right outside the exit doors. I took a breath in — at what must have been the same moment he was blowing out a puff of cigarette smoke. This stranger likely had no idea of the impact his act had on me, as I was loaded into an ambulance and sent to the hospital after a coughing attack.
I try not to ask much of other people in terms of managing or coping with my lung disease. After being diagnosed with idiopathic pulmonary fibrosis (IPF) in early 2016, I knew that it would be my responsibility to keep myself as healthy as possible. This means wearing a mask in large crowds of people or washing my hands frequently to avoid exposure to airborne illnesses. It also has meant, and still means, not attending social venues or events with friends when someone is feeling unwell. This latter limitation is hard to accept sometimes, but the risk of permanent damage to my lungs, if I get sick, is just not worth it. It is my responsibility to take the proper precautions to protect myself; however, sometimes the lack of knowledge as to others' actions puts my health in jeopardy — albeit unknowingly.
My experience was very unpleasant, and while it is anyone's right to smoke, there are laws in Canada about smoking near a public entrance for a reason. This is where I get a little upset, because I am paying the price for someone choosing to break the law. I realize that this man did not know that I would be entering the store with a serious lung condition. However, that also means he would not be aware of a child with asthma, or a senior with chronic obstructive pulmonary disease. Both scenarios potentially put their health in jeopardy as well. The point of awareness I am trying to raise here is that we never know what someone else is going through, and if you engage in potentially health-hazardous behavior (i.e., smoking cigarettes), it should be in a designated area as per the law.
So, what is my responsibility or obligation now that this has happened? Well, my priority is ensuring I let myself rest and accept the medical help my lungs need to bring my oxygen saturations back up. Beyond that, I am thinking of having a conversation with the store owner, asking that staff keep a closer eye on those who choose to smoke outside their store. I'm not sure if this is asking too much, as I realize staff resources and time are limited. I can't address my concerns with the individual who was smoking, as I have no way of contacting him. I'd also want to be sensitive in how I do this, as I know his intention was not to wreak such havoc on my lungs.
The only other way of raising awareness that I can think of is choosing to write about my experience in a column published on this website. Maybe it will engage others in a conversation with people they know who smoke, even if it is just sharing my experience so they're more conscientious of where they light up a cigarette in the future. Perhaps this column won't change anything, but I feel that writing about it is beneficial in more ways than one. It could start a conversation and save someone else from this experience, and it is therapeutic for me to get out my frustrations.
As a patient living with a serious and chronic lung condition, I know that I am at increased risk for environmental triggers or the hazardous habits of people (coughing, sneezing, smoking, etc.). Further, I know it is my responsibility to protect myself as much as possible against these things. However, as tonight, that sometimes is beyond my control. In these instances, I can't help but feel a little frustrated or discouraged, as I will now have to miss work tomorrow as I spend a day recovering.
How do you deal with falling ill or being unwell with IPF despite your best efforts to remain healthy? Continue this discussion in our Pulmonary Fibrosis News forums.
***
Note: Pulmonary Fibrosis News is strictly a news and information website about the disease. It does not provide medical advice, diagnosis, or treatment. This content is not intended to be a substitute for professional medical advice, diagnosis, or treatment. Always seek the advice of your physician or other qualified health provider with any questions you may have regarding a medical condition. Never disregard professional medical advice or delay in seeking it because of something you have read on this website. The opinions expressed in this column are not those of Pulmonary Fibrosis News or its parent company, BioNews Services, and are intended to spark discussion about issues pertaining to pulmonary fibrosis.