Sentiments that Actually Help People with Chronic Illness Cope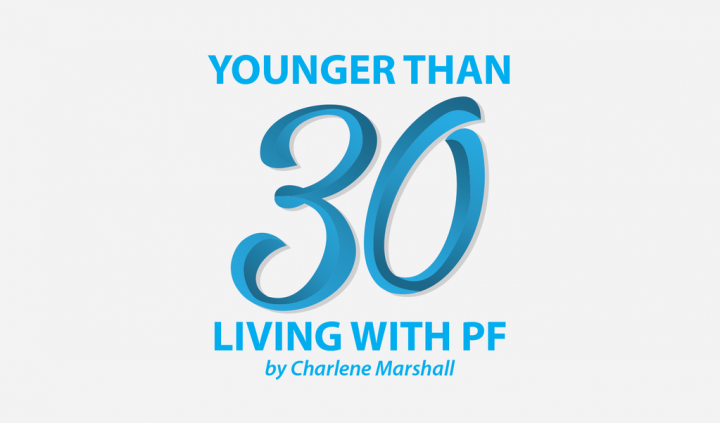 It's really difficult for me to hear from others that they understand what I am going through. Despite the motive for this sentiment usually being supportive, I struggle to accept the words, because unless they also have IPF, others do not understand what I endure.
I certainly appreciate that sometimes people do not know what to say when I tell them that I have a fatal lung disease at 30 years old. It can be uncomfortable accepting mortality, and naturally, people want to relate to my story. This is what we do as humans in general — we strive to feel connected to others regardless of how we do so.
So, people try to tell me they understand what it is like to lose breathing ability due to a disease that literally takes your breath away. Even though this infuriates me at times, I flatter them and accept their comments because I know they are only trying to help, and I am grateful for this.
It has become obvious in my two years of living with this disease that people often aren't sure what they can say to me that is helpful. This situation is similar to supporting someone who grieves the sudden death of a loved one: What is there to say that can be comforting during such a painful time?
Recently, I started a dialogue about this in our Pulmonary Fibrosis News forums and will compile a collective document on helpful things people can say to others with IPF during difficult moments. Following are some of my ideas:
"That just sucks": This has been said to me many times by the person I respect most. Usually, she says it because there is nothing else to say as I hit bump after bump in this battle against IPF. But, somehow, the words comfort me. It does suck. While the statement doesn't offer solutions to my struggles, it is authentic. The statement doesn't focus on solving the problem — no one can fix my lung disease. It is blunt and truthful: IPF life does suck.
"What do you need?": This is a surprisingly uncommon question. I think people just don't realize how helpful it can be, or they fear that it puts pressure on patients to identify what they need when we sometimes don't know. While the latter is true, this question gives us an opportunity to assess what it is we might need at the moment, and ask you for it. Please don't be alarmed if a patient takes some time to answer this question. We appreciate the offer very much, and want to give an honest response.
Different metaphors: I know this is very vague, but metaphors are often really helpful. In a recent conversation with other patients, many discussed the different helpful metaphors that others have shared with them. My manager shared one that really resonated with me. In response to yet another hiccup that I am facing, she told me to tie another knot in the rope and hang on tight. This gave me a good visual of my strength and helped me realize that I am capable of fighting this setback. I really enjoy metaphors. If you have a good one, please share in the comments. 
What are some helpful sentiments that people say to you? I'd love to hear from you and anonymously add them to the collective document I am compiling. Thanks in advance.
***
Note: Pulmonary Fibrosis News is strictly a news and information website about the disease. It does not provide medical advice, diagnosis, or treatment. This content is not intended to be a substitute for professional medical advice, diagnosis, or treatment. Always seek the advice of your physician or other qualified health provider with any questions you may have regarding a medical condition. Never disregard professional medical advice or delay in seeking it because of something you have read on this website. The opinions expressed in this column are not those of Pulmonary Fibrosis News or its parent company, BioNews Services, and are intended to spark discussion about issues pertaining to pulmonary fibrosis.