Highlighting the Unique Support Needs of Young Adults with PF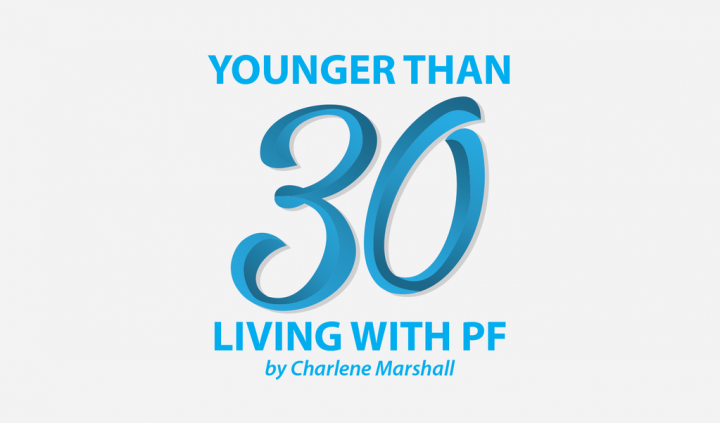 When I was diagnosed with idiopathic pulmonary fibrosis (IPF) three years ago, I had never heard of the disease. I was told that it was rare. Even rarer, my doctors said, was my diagnosis at 28. They had considered IPF when first looking for answers for my breathlessness, fatigue, and dry cough, but thought I was too young.
I am a passionate advocate for the unique struggles of young adults learning to live with a fatal lung disease. I know dozens of young adults living with IPF, or pulmonary fibrosis (PF) secondary to another disease. It can be irritating to hear how rare it is when looking at the activity on social media.
I recently pulled analytics from two Facebook platforms supporting those living with PF and the numbers surprised me. Out of approximately 19,000 followers across these platforms, 3,300 are ages 18 to 44. Although there is overlap between the platforms — and some of those followers are caregivers — there are clearly young adults in need of support.
How can we, as a community, support this demographic?
Support groups are important for anyone living with a chronic illness. Connecting with others going through similar experiences is validating, comforting, and reduces feelings of isolation. But the groups are not as effective when your age prevents you from relating to group discussions. The needs of young adults are often overlooked.
Where can young adults receive the support they need, and what are the issues they face while living with IPF?
I've been privileged to work with several advocates in our community to help highlight the needs of this demographic. Breathe Support Network launched a Facebook group for people under 40 living with PF. I am thrilled to use this platform to share my experiences and to discuss topics relevant to me and others my age. Respivant Sciences has also been open to discussions about supporting this demographic. I have found them to be kind and compassionate in their conversations with me. And the IPF Foundation is committed to helping others understand that older adults are not the only ones affected. I am grateful for the efforts of of these companies.
As for the issues facing young adults with IPF, here are a few:
Infertility: Some medications used to manage IPF can cause reproductive issues. It is strongly advised not to start a family while on either of the two anti-fibrotic therapies for IPF. The grief associated with infertility can be overwhelming.
Secondary diseases: Even for those who receive a lung transplant, secondary diseases such as diabetes are common.
Financial implications: Medication, travel for medical appointments, hospital parking, and time missed from work are costly. These expenses can be prohibitive for young adults just starting out and making big purchases, such as a first home.
Predeceasing your parents: It is not natural for children to die before their parents. I often think about how my parents will cope with the likelihood that I will die before them.
Please join me in talking about the fact that IPF is not as rare in young adults as some might think!
***
Note: Pulmonary Fibrosis News is strictly a news and information website about the disease. It does not provide medical advice, diagnosis, or treatment. This content is not intended to be a substitute for professional medical advice, diagnosis, or treatment. Always seek the advice of your physician or other qualified health provider with any questions you may have regarding a medical condition. Never disregard professional medical advice or delay in seeking it because of something you have read on this website. The opinions expressed in this column are not those of Pulmonary Fibrosis News or its parent company, BioNews Services, and are intended to spark discussion about issues pertaining to pulmonary fibrosis.