show less
show more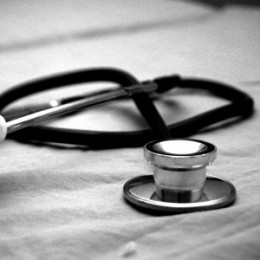 Public Group
active 1 week, 6 days ago
This group unites PF patients, caregivers, researchers and medical professionals in a platform to discuss the latest research and medical advances related to PF. Information shared in this group is public and therefore can be read, shared and discussed by all members. Everyone's contributions are welcome and encouraged.
New Study: Increased Risk of PF Among World Trade Responders
This topic contains 6 replies, has 2 voices, and was last updated by
Charlene Marshall 5 months, 1 week ago.
Author

Posts

March 31, 2019 at 5:33 pm

#18037

I would almost bet that no one forgets where they were when the world trade centres collapsed on September 11th, 2001. Hard to believe it was so long ago already, but I remember exactly what I was doing and where I was. I also recall not having any idea about the impact of this act of terrorism and the magnitude of effects it would leave behind, even years later.

When I visited New York this past December, I took my Mom to visit the 9/11 museum. I had been once before, but I knew this was something she needed (and wanted) to see so I went a second time. This time I kept in mind what the first-responders would have went through on that day, and the days following the word trade centre attacks. I remember seeing the artifacts in the one exhibit that were covered in thick concrete particles. Shoes that were once black and retrieved from within the towers that day were now grey due to the dust that remained on them. I was shocked, and as a patient living with pulmonary fibrosis (PF); I also worried about the impact of those on scene that day who were breathing in this filth.

I wondered what health issues might emerge for the first-responders of the 9/11 attacks, and feared that many of them would experience respiratory problems or lung diseases, especially after seeing some of the artifacts in the exhibit. Not so surprising, a new study has been released which finds an increased risk of PF among those who responded to the world trade centre attacks.

I know emergency personnel were focused on saving lives that day, and likely didn't think about the importance of personal protective equipment. I simply wish people knew more about the importance of protecting your lungs from damage, and not taking the ability to breathe well for granted. I am sad for the responders of 9/11 and the fact that as a result of their heroic efforts, they are at an increased risk of dealing with this fatal lung disease. A cure for IPF cannot come fast enough!

Have you ever been told your lung disease is directly linked to any environmental or hazardous exposure? If so, what was it?

Are you surprised by the results of this study?

April 3, 2019 at 7:57 am

#18121

Hello @charlene! I too visited New York in the December just gone and we visited the Memorial sites as well as the Museums. It is such a humbling and humbling poignant site to visit so I urge anyone to do so if possible. We had great tour guides that spoke of the purpose and design of the memorials as well as speaking about individuals who lost their lives that day.

One thing our tour guide mentioned was that soon there will be just as many people who have died since the attacks, as on the day due to illness linked to primarily lung diseases such as pulmonary fibrosis. This is absolutely terrifying and it baffles me that there isn't as much awareness of this fact. He pointed out a new memorial currently being built that will honour the names of those who have since passed after the day itself.

Here's an insightful Q&A about the direct impact of the attacks on people living with lung disease.

https://www.lung.org/about-us/blog/2016/09/respiratory-impacts-sept-11.html

April 3, 2019 at 8:22 am

#18138

Oh my gosh Katie! We could have been there at the same time and passed one another, not even knowing it. I so wish I'd known you were there! I highly encourage folks to visit the museum as well and to spend the time it deserves walking through the exhibits and memorials. What struck is me just how thoughtful the museum is! It isn't about what happened that day as much as it is about memorializing those lost, and honoring the bravery of the first responders. This was something both my Mom and I greatly appreciated about the museum. No wonder it took so long for it to open after the attacks. The care, thoughtfulness and creation of the museum blew my mind…

Thanks for sharing that link, I'll definitely check it out. Very distressing to know how many folks have experienced lung/respiratory diseases following their heroic efforts that day. What's worse is indeed the lack of awareness about this, I agree! What day were you there? My Mom and I went there first upon arriving in NYC, so we were there on Thursday, December 13th.

Take care,
Charlene.

April 3, 2019 at 9:08 am

#18143

Oh goodness we just missed each other by a week! We were in New York from the 7th until the 11th and then caught the Amtrak to Washington DC where we flew back to the UK on December 14th. I cannot believe how close we were to being in the same place! How frustrating! And awesome!

The museum was stunning wasn't it? To be honest I didn't know what to expect, but it was so tastefully done and such a peaceful reflective space. I loved that they separated the exhibition of the chain of events in a more soundproof area so people can choose to go into such a sensitive space. A tour guide was telling us that a lot of relatives and first responders visit to pay their respects but don't necessarily like to be bombarded with full on reminders of the actual day itself. The fire truck in the museum really caught me off guard in such an upsetting way of bringing it all home. We had a lovely volunteer tell us the story of the crew that all unfortunately passed that day but it was lovely to hear about who they were as people and how they worked together.

Did you see the roses on the memorial outside and how they honour the birthdays of those who have died? Such a simple and poignant idea that was initially started by a volunteer which the museum/charity then adapted to continue on. https://www.911memorial.org/blog/white-rose-signifies-remembrance-911-victims-birthdays

I would love to visit again as this was such a serene space to truly reflect whether it be 9/11 itself or of other events that we often push to the back of our minds. I would love to hear more of your NYC trip so we can compare notes! I remember it being absolutely freezing more than anything else!

April 5, 2019 at 6:24 pm

#18217

Hi Katie,

Ah bummer, so hard to believe we were so close!

Yes, the museum is amazing and I have no ponderings now as to why it took "so long" to open it following the attacks. They were so thoughtful in everything they saved from that day, and the stories that are told within each of the exhibits. I first went in 2017 when I was in NYC but I had been in a car crash the night before, so I was very sore and stuff (my legs were injured) so walking around was tough and I didn't get to enjoy it as much as I'd hoped. However, when my Mom and I went in December of last year I could spend more time looking around. Both my Mom and I were stunned at the thoughtfulness that went into the museum!

The waterfalls were beautiful, including the white roses for people's birthdays. A Canadian won the design of the waterfalls actually, the idea is that the water is recirculated beneath the ground and back up through the pools again, honouring those who were never recovered beneath the rubble. That's what I've been told anyways, so I should check into this theory.

The rest of my trip with my Mom was so busy, we did: Lady Liberty, Wall Street, Rockefeller (tree and plaza shops), 5th avenue shopping, saw the Radio City Rockettes show, Plaza Hotel, Central Park, Macy's… it was a full few days but everything really worked in our favour and my lungs thankfully cooperated! 🙂

Talk to you soon,
Charlene.

April 7, 2019 at 11:49 pm

#18244

Ah yes I remember the Canadian architect, I didn't realise it was part of a competition until they told us. They told us about how no matter what angle you stand at ground level, you can't see down into the second pool where the water falls and this symbolises loss and grief and how you will never get that person back. I really connected with this notion, it's a strong desire to want to see but you'll never be able to. Both heartbreaking and frustrating all at once. They also have the names grouped together by significance at the request of those who knew them rather than in any other kind of order. So some names are together because they worked together, but there was one where a girl had requested both her father and her best friends names be together which came to pass so she can visit them in the same spot when she visits the memorial. Lots of thought when it to the design that makes it all the more poignant. It was a beautiful area in general to visit though, did you go into the new subway station where the big shopping area is right next to the museum? It looks like a giant rib cage, it's architecturally magnificent!

You sounded just as busy as us! How long were you there for? Had you been at Christmas time before? I really want to go back in the Summer as we never had chance to see Central Park properly with the daylight hours being limited in December. Sounds like you did a lot of similar things to us. We did Empire State Building, Bryant Park and New York Public Library, Rockefeller Centre and Top of the Rock, 9/11 Museum and top of the new One Trade Centre building, Statue of Liberty as well as St Patrick's Cathedral and Saks Fifth Avenue, oh and we had food in the Plaza Hotel which was gorgeous too. Not bad considering we were there three days! Our hotel had a rooftop terrace/bar but unfortunately it was closed out of season which was a bit gutting. I truly recommend Washington DC as well, I can't wait to go back in June. And Boston too, one of my favourite places!

April 10, 2019 at 10:50 am

#18312

I absolutely agree Katie, so much of the story behind the architecture of the water falls at the 9/11 site resonated with me, and I am sure millions of others who have experienced the depths of grief. It was so thought out and well done. Glad the story of the construction of the water falls is included in the digital version of the tour. Did you also see the skyline including the old towers that is built into the water falls and show beautifully when the water is falling over it? It can be tough to see, I had to point it out to my Mom…

Yes, we did go into the building, its called the Occulus and it is in the shape of a Dove. Beautiful too – my Mom loved this spot and had to check out a few stores within it 🙂

We were there for 3 nights, 4 days and were very busy! I had been at Christmas before but my Mom had never been so she was nervous to go (not a big traveler) but she knew I knew my way around and could navigate us so that made her happy. She loved this trip together! I hope to go next summer as I too would love to see Central Park in the summer months. Glad you're going back, Boston is a great city too!

Cheers,
Charlene.

Author

Posts
You must be logged in to reply to this topic.