Open Letter from an Unwilling Patient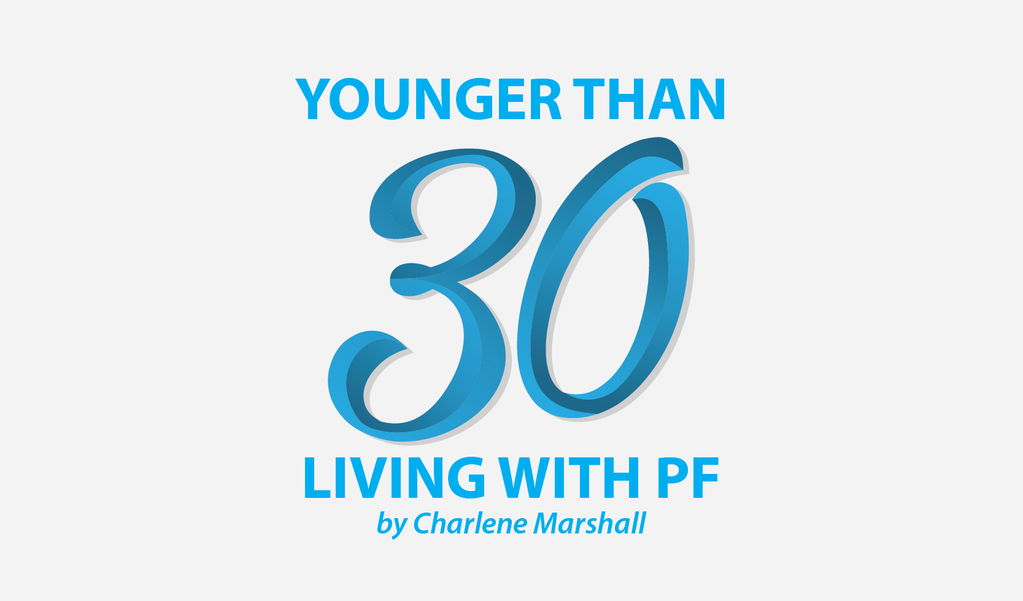 Typically speaking, I pride myself on consciously choosing not to express hatred toward anyone or anything. It is my personal belief that the word hate is overused in our society, and that it can have terribly negative effects on people overall, impacting the general mood, creating a toxic work place, hindering social relationships, and the list goes on and on.
Like all people, of course, I have things I strongly dislike: winter/being cold, wearing socks, inconsiderate and aggressive drivers, the sound of nails on a chalkboard, and sweet potatoes. Despite strongly disliking these things, they aren't things I hate. I actively try not to use that word. However, the last few weeks have been filled with tough news in relation to my lung function, what is to come for me, and decisions that I've had to make. So I can confidently, but still tearfully, say: I hate you Idiopathic Pulmonary Fibrosis (IPF)!
This column was sparked by a conversation that I had last week with someone I really look up to. And although I fully acknowledge that much of what she said was correct, I feel incompetent trying to navigate all the issues associated with living with this disease. For the first time in my life, IPF, you have left me uncertain of my future, and I hate you for that.
I feel privileged to say that I have always had somewhat of a clear plan in life, knew what I wanted to achieve in terms of my schooling, volunteer opportunities, career experience/area of work, travel destinations, and extra-curricular interests. While some may argue that I am accomplished in some of these areas, the thought of not knowing whether to continue pursuing them because of the label on this disease ("fatal") is excruciatingly painful.
I hate that IPF has caused this pain, this confusion, this uncertainty toward my future. I am angry – how dare anyone or anything create such chaos about the life plans someone has worked toward and invested so much time in establishing? This does not just apply to me, but to everyone faced with a life-threatening disease or event.
Overall, I consider myself a fairly strong problem-solver and someone who does not shy away from an opportunity to creatively resolve or brainstorm an issue. I hate that IPF has caused me to answer: "I don't know" to many of the questions people ask of my disease, or that it makes me say, out loud, "I don't know how" to many things. Thanks to IPF, there now seems to be an overwhelming number of things that "I don't know how" to manage. I always used to know how!
One of the things that came from our conversation was the importance of prioritizing things I need to continue doing, and identifying the things that I can let go of in an effort to conserve my energy. Thanks to declining lung function, many tasks are becoming more difficult, despite having oxygen, and the suggestion of creating a list of ideas to help conserve my energy is a good one.
But I don't know how to do it …
I've never been someone to sit through a movie or a television show without multi-tasking. As a child, my mom used to tell me that the only way she ever knew I was sick was if I was lying on the couch or in bed. She said I would be out with friends or climbing trees, playing tag or swimming in the lake, from sunrise until sunset. I don't know how to adapt to these new physical limitations … I've never done 'still' or 'slow' well, and now I have no choice. Fighting my strong desire to be active against the physical limitations of my body is very emotional and upsetting.
I have always lived with a busy schedule, filled with volunteering, extra-curricular activities, working more than one job and maintaining an active social life. Now thanks to IPF, which one(s) of these do I eliminate in an effort to conserve my energy?
I have never had trouble carrying items around (which probably lends to my obsession with large handbags), but now I have to modify what I carry because I have an oxygen tank added to the load. And making more than one trip is often not feasible, either.
Germs have never bothered me! Now, when I hear anyone cough, I take every precaution possible to avoid catching those germs, including wearing a mask and sanitizing my hands frequently.
Among all of these things, the hardest  and probably the reason I hate IPF the most is: I don't ask for or accept help well. I never have. It is something that is very hard for me, and so many people have offered to help me through this in ways that I would have never imagined.
Some of the help offered includes: making donations on my behalf, carrying my oxygen up and down stairs so I don't always have to take the elevator, cooking meals, offering a hug, agreeing to put modifications in place to support my needs — all of which I am so thankful for. IPF, you have changed my life in a way that is hard to describe, and I hate you for that. But hate, as it never will, does not win, and neither will you!
How do you counter the negative feelings, the frustration, anger, and even hate you may feel toward your disease? What has it changed for you? I'd appreciate hearing from you!
Note: Pulmonary Fibrosis News is strictly a news and information website about the disease. It does not provide medical advice, diagnosis, or treatment. This content is not intended to be a substitute for professional medical advice, diagnosis, or treatment. Always seek the advice of your physician or other qualified health provider with any questions you may have regarding a medical condition. Never disregard professional medical advice or delay in seeking it because of something you have read on this website. The opinions expressed in this column are not those of Pulmonary Fibrosis News, or its parent company, BioNews Services, and are intended to spark discussion about issues pertaining to pulmonary fibrosis.