Why Gratitude Feels More Important Now Than Ever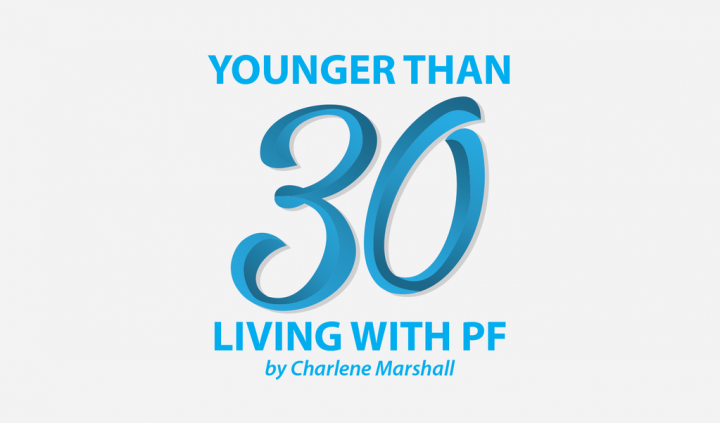 As I sit down to write this column, my heart feels heavy. As a Canadian, I can't help but shed tears for the senseless act of violence that occurred over the weekend a few provinces to the east of me in Nova Scotia.
A seemingly respectable man in a small coastal community shot many victims over a 12-hour period in the deadliest act of gun violence our country has ever seen. The waves of grief from the loss of life are being felt across the country.
In addition to this upsetting news, our country, along with the rest of the world, continues to grapple with the COVID-19 pandemic and the loss of life resulting from a new, unpredictable, and scary virus.
Many news reports over the last few weeks have shared depressing content, leaving viewers, including myself, feeling sad and often overwhelmed. The chaos our world is facing these days can take a toll on our mental health, which can already be compromised when living with a chronic illness such as idiopathic pulmonary fibrosis (IPF).
Focusing on gratitude feels more important now than ever before.
Since my IPF diagnosis four years ago, I've faced many moments of feeling overwhelmed, as managing my disease often feels like a full-time job. I initially struggled with my ability to cope and the knowledge that I had a terminal lung disease as a young adult. However, I've since implemented successful coping strategies that I heavily rely on when overwhelmed, even if those feelings are a result of something other than IPF.
While feeling overwhelmed by COVID-19 and the recent violence, I am turning to familiar strategies. One includes finding gratitude no matter the circumstance. While that may not always be easy, gratitude and giving thanks can make me happier. Tonight I am trying to reframe my thoughts and focus on gratitude.
Although they may seem small and insignificant, I am grateful for each of the following things, which have helped to ease my overwhelming feelings and immense sadness for what our world is facing.
Sunshine and warm weather: Cold and dreary Canadian winters can drag on for months, so those of us who enjoy warmer weather eagerly anticipate springtime. Earlier today, I sat in a sunbeam shining brightly in my room. It was wonderful to feel the sun's warmth. I also noticed some budding on trees in my neighborhood, a sign that spring is coming, albeit slowly. (Snow is forecast again next week.) I am grateful for the sunshine and warmer weather, which means my favorite season is almost here, giving me much to look forward to.
Happy mail: It seems like such a strange concept in our ever-changing digital world, but I love receiving handmade cards and letters in the mail. Many friends and family members know that with a compromised immune system I am in strict lockdown, so some have been sending what I call "happy mail." This is either cards they have made or little trinkets to let me know they are thinking of me. I am blessed to have a wonderful group of friends and family who take it upon themselves to brighten my day with mail.
Competent healthcare: I continue to be in and out of the hospital as I recover from a setback last fall. As you can imagine, being admitted to the hospital during this scary time causes great anxiety. I see the exhaustion and worry on the faces of my healthcare providers. However, despite the pandemic, their care, competence, and commitment to their patients has never wavered. I am grateful to trust the competence of my healthcare team and admire all of them for their hard work and dedication.
Remaining employed: While BioNews Services is a virtual company, it has felt the impact of the COVID-19 pandemic like many other companies. It means so much to me to continue writing this column, which has connected me with many other patients around the world. It is a therapeutic outlet, and I am grateful to have this opportunity.
In a world that feels a little broken right now, what are you grateful for? Please share in the comments below.
***
Note: Pulmonary Fibrosis News is strictly a news and information website about the disease. It does not provide medical advice, diagnosis, or treatment. This content is not intended to be a substitute for professional medical advice, diagnosis, or treatment. Always seek the advice of your physician or other qualified health provider with any questions you may have regarding a medical condition. Never disregard professional medical advice or delay in seeking it because of something you have read on this website. The opinions expressed in this column are not those of Pulmonary Fibrosis News or its parent company, BioNews Services, and are intended to spark discussion about issues pertaining to pulmonary fibrosis.