Life After COVID-19: Here's What I Think Will Change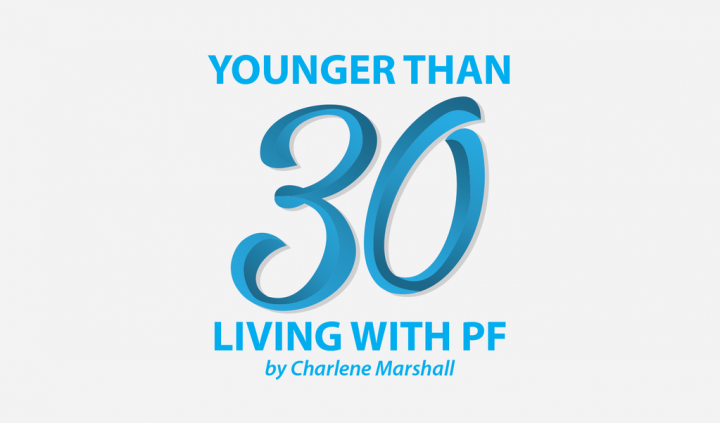 I can't recall how many weeks we've been enduring physical distancing unless I actually sit down to think about it. The days seem to blur together, and the time at home seems similar today to what it was yesterday, and to the days before that.
However, if this is what we need to do to rid ourselves of COVID-19, then so be it. We will continue self-isolating and maintaining physical distance from others for as long as it takes. During this time indoors, I've been thinking about how things are now compared with how they used to be. I've also been pondering what life will be like after COVID-19.
I often wonder if things will ever be the same as they were before this pandemic. While I can't be certain, I imagine they won't. One of my hopes is that we as a human race will reevaluate the life we used to live and prioritize what is important, such as quality time with family and friends.
Living with idiopathic pulmonary fibrosis (IPF) has taught me to despise what nutritionist Melissa Ramos calls the "glorification of busy." We're all guilty of being too busy, and I hope this pandemic teaches us to slow down a little more and take better care of ourselves and those around us.
In addition to slowing down to care for ourselves, rumor has it that Mother Nature also is healing while we're isolating. It's a huge speculation, but I've also wondered if this virus might be what the Earth needed to reverse some of the climate change damage. I hope that as this pandemic eventually ends and our regular routines resume, we reevaluate our former normal. We must treat ourselves and our planet more gently, realize the fragility of life, and recognize that everything can change in a moment. After all, a virus has virtually shut down the world and we could not have prevented it.
I also believe that several subtle changes will occur as a result of COVID-19. Following are some of the smaller changes that I anticipate will occur after COVID-19.
Wearing masks: As a patient with a chronic lung disease, I joke that I was wearing masks before they were cool. Kidding aside, a popular discussion on the Pulmonary Fibrosis News Forums is about the awkwardness of wearing masks in public. Forum members have supported one another when this was difficult in the past. Going forward, I think that life after COVID-19 will see a lot more masks, and people won't think twice about using them or seeing others wearing them.
Reduction in physical contact: I'm an extrovert who loves people dearly, and I relish in the joy of a good hug from friends and family members. It is common in North America to extend a hand for a handshake, especially when meeting someone for the first time. I can't help but wonder if this type of physical contact will change after COVID-19. I think people will be more reluctant to have physical contact with others, and we'll see a reduction in gestures such as hugs and handshakes.
Responding to a cough: Unfortunately, many patients with IPF also suffer a debilitating cough that can turn heads in public, based on the assumption that we are contagious. Following the pandemic of a global respiratory virus, I can only imagine the stares that those of us with chronic cough will receive. Fear might grip those who hear this cough, and they might keep their distance from us for a long time to come. Perhaps this isn't a bad thing, especially for those of us who are immunocompromised.
Annual fears about the virus: Some predict that a "COVID-19 season" might become similar to our annual cold and flu season. I can't imagine the fear that people will have about this each year, at least until a vaccine is available.
I imagine that life will be very different after COVID-19, which in some ways might be a blessing. Other changes, however, might be difficult to deal with, especially when compared with life as we knew it before the pandemic.
How do you think life will change after COVID-19? Please share in the comments below.
***
Note: Pulmonary Fibrosis News is strictly a news and information website about the disease. It does not provide medical advice, diagnosis, or treatment. This content is not intended to be a substitute for professional medical advice, diagnosis, or treatment. Always seek the advice of your physician or other qualified health provider with any questions you may have regarding a medical condition. Never disregard professional medical advice or delay in seeking it because of something you have read on this website. The opinions expressed in this column are not those of Pulmonary Fibrosis News or its parent company, BioNews Services, and are intended to spark discussion about issues pertaining to pulmonary fibrosis.