How I Selectively Share Updates About My PF Experience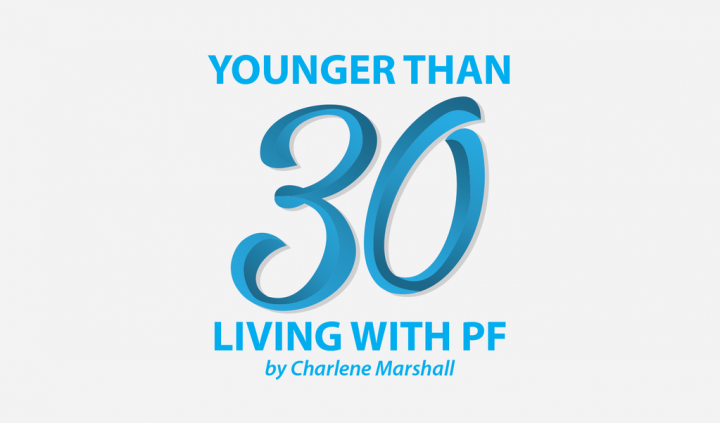 Most of my friends and family members would say I am an open book about my chronic illness. After the initial shock wore off from being diagnosed with a life-threatening lung disease at 28, I decided to share my story through writing. Serena Lawrence, the late senior managing columns editor for BioNews Services and a friend, convinced me that others would want to read about my life with idiopathic pulmonary fibrosis (IPF). This column is the result.
Throughout the years of writing for Pulmonary Fibrosis News, I've shared some pretty personal details, including my emotional outbursts, cognitive difficulties, physical changes, and even how some of my most important relationships have suffered as a result of IPF. I also spent time writing about the grueling recovery from two acute exacerbations I've had in the four years of living with this cruel lung disease. Given this, some readers might agree with those who say I am an open book about my experience with IPF. But this really isn't the case.
When I receive bad news at a doctor's appointment or face results of a pulmonary function test that show further disease progression, I am selective about whom I share it with. As an empath, I worry about how bad news will affect those who love me. Sometimes, I choose not to share that information and summarize the appointment as "nothing new to report."
Have you ever been concerned about telling someone difficult news because you're worried about how they will handle it? If so, you know it can feel like being caught between a lie by omission and the guilt of upsetting people with difficult news. Neither feels good to any patient living with a chronic illness.
The reason I wanted to write about this and reflect on how I've chosen to share updates about my experience with IPF, both good and bad, is because I've been unwell lately. I have been experiencing what appear to be symptoms of COVID-19, but they could be from other viruses circling the globe, though we seem to have forgotten about them.
I also might be experiencing yet another progression in my disease in which my symptoms mirror an acute illness. Ultimately, explanations abound as to why I am feeling unwell, and I worried about informing my friends, family members, and colleagues about these symptoms.
Of the close friends I did tell, all had an opinion about how I should proceed with being evaluated, especially at a time when being in the hospital is not ideal for someone who is immunocompromised. It was hard to navigate many differing thoughts, and it wasn't until I spoke with my transplant team that I felt better about being seen in the emergency room for an unusual symptom.
After being discharged, and over the next few days, my phone didn't stop alerting me to text messages from friends and family asking how I was feeling. I am not complaining about this. Of course I understand that it is because they all care. But their level of concern and the amount they're worried about me leave me feeling guilty.
One lesson I am working on is whether I can internally "hold onto" the actions, feelings, or thoughts of others. Most of the time I can't, so I speak my truth and hope those I choose to surround myself with understand and respect me for it. In the context of sharing my IPF journey, this is a lesson I need to remember: How people respond to the information I share, whether good or bad, is not something I should take on. However, this is easier said than done and is a big factor in why I remain selective in sharing both results and updates about my life with a chronic lung disease.
As we continue to investigate the cause of these unpleasant symptoms, I continue to decide how much I should share with those closest to me and think about my reasons for being selective about it. So far, this has worked out well for me, but I also am aware it is something I can always improve. 
How do you decide when or how much to share about your chronic illness journey? Are you more of an open book or private when it comes to your IPF/PF story? Please share in the comments below. 
***
Note: Pulmonary Fibrosis News is strictly a news and information website about the disease. It does not provide medical advice, diagnosis, or treatment. This content is not intended to be a substitute for professional medical advice, diagnosis, or treatment. Always seek the advice of your physician or other qualified health provider with any questions you may have regarding a medical condition. Never disregard professional medical advice or delay in seeking it because of something you have read on this website. The opinions expressed in this column are not those of Pulmonary Fibrosis News or its parent company, BioNews Services, and are intended to spark discussion about issues pertaining to pulmonary fibrosis.