To Succeed, I Must Share My IPF Identity With Others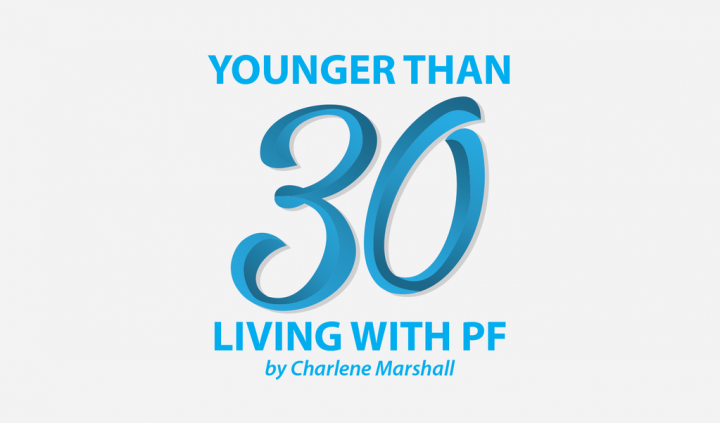 I write a lot about the importance of person-first language and illuminating the identities that make me who I am. I often point out that my diagnosis of idiopathic pulmonary fibrosis (IPF) is just one part of me.
In narrative therapy, we call these our preferred identities, a term in which others maintain their characteristics and strengths at the forefront of a problem they might be facing. Applied to the context of my life, IPF is the problem, and my preferred identities include a long list of titles other than "IPF patient."
While I advocate for living with IPF and am proud about being able to do things like traveling and snorkeling, I am not naive about the help I need at times due to this life-threatening lung disease. Learning to ask for help has been one of the hardest parts of having IPF, and I haven't mastered it yet, despite having this diagnosis more than four years.
I tend to alternate between being too stubborn to ask for help — secretly fearful that if I do, my ability to be independent will be compromised — and reluctantly asking because I need to. This pendulum swing occurs often. I believe it's because of the varied responses I get when I do ask for help, especially when I am not wearing my supplemental oxygen and my lung disease is invisible to others.
Last fall, I asked members of the Pulmonary Fibrosis News Forums whether they identified with being disabled as a result of their IPF diagnosis. Some felt this disease did disable them from what they were previously capable of doing, while others did not.
When I was first diagnosed, I did not want anyone to see me differently. Even when I was short of breath, I tried to get by without using my oxygen, because I did not identify with being disabled and didn't want others to see the crippling effect this disease can have on someone who was previously healthy, active, and independent. However, I have now shifted what I want others to know about my lung disease and am asking them to acknowledge it.
While it still feels uncomfortable to reveal my diagnosis to new people, I've discovered that sharing this information makes it easier to interact with them in the long term. When I tell others about my lung disease and explain what it is, we can work together on accommodations that can help me succeed.
Especially in the context of work, this disease causes limitations such as fatigue or brain fog. Asking others to acknowledge my lung disease, whether or not it is visible to them, allows my employer and me to work out accommodations to help me excel at my job. I still don't identify as being disabled, but I do accept that I have disabilities as a result of this cruel lung disease, and there is no point in fighting it.
It has taken me years to reframe my thoughts from not wanting others to know about my disease to sharing it with them in open conversation. I want them to acknowledge that "patient with IPF" is just one of my identities now, but not a preferred one. Many other identities in my life are far more important.
However, because IPF has no cure apart from lung transplantation, which arguably is not a cure, "patient with IPF" is likely an identity I will have for years. As a result, asking others to see my disability as a result of IPF is important for my overall success.
I would advise creating boundaries about discussing an illness or disability. Because I was diagnosed with IPF so young, people are curious about what it might mean for my future. Because I am uncertain and have a difficult time discussing it, I try to place boundaries on answering these types of questions.
When I do this, most people are understanding. I explain that I share my experiences to help me succeed or provide ways they can help me. For example, several workers at my local grocery store know of my lung disease and now help me with my groceries when needed. This is just one situation in which acknowledging my disability and asking others to do the same enables me to receive the help I need or the accommodations required to be successful.
***
Note: Pulmonary Fibrosis News is strictly a news and information website about the disease. It does not provide medical advice, diagnosis, or treatment. This content is not intended to be a substitute for professional medical advice, diagnosis, or treatment. Always seek the advice of your physician or other qualified health provider with any questions you may have regarding a medical condition. Never disregard professional medical advice or delay in seeking it because of something you have read on this website. The opinions expressed in this column are not those of Pulmonary Fibrosis News or its parent company, BioNews Services, and are intended to spark discussion about issues pertaining to pulmonary fibrosis.