It's Time to Stop Stigmatizing the IPF Cough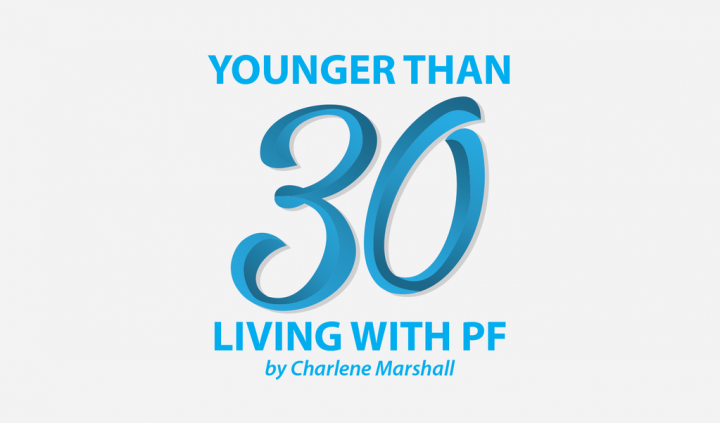 The dry, persistent cough associated with idiopathic pulmonary fibrosis (IPF) is arguably the most difficult symptom of this life-threatening lung disease.
Pulmonary fibrosis is defined simply as scarring in the lung, which always is progressive in patients with IPF. Unfortunately, there is nothing simple about this disease, and the scarring that develops often triggers a persistent, hard-to-treat cough as overall lung function declines.
Since my IPF diagnosis four years ago, I'm considered immunocompromised. This means I'm more susceptible to viral or bacterial infections due to having an immune system that is weaker than that of my peers. As a result, I am always on high alert when I hear a cough in public, especially during cold and flu season.
The current global reality has significantly heightened my awareness of who is coughing around me, even though I'm rarely out in public these days. Because I do the same thing, I don't blame others who look when I cough. But it is important that we destigmatize the IPF cough and make life more comfortable for those of us with the disease by educating others about it.
If you've ever had a prolonged bout of pneumonia or bronchitis, you can likely relate to how tiring a persistent cough can be. A 2011 study of cough as a predictor of prognosis reported that approximately 84% of IPF patients in the study had a chronic cough, though this number varies. For many IPF patients, coughing causes anxiety, fear, and exhaustion.
Layers of social implications also are associated with the IPF cough, especially when others make assumptions about it. Unfortunately, due to its persistent nature, the IPF cough often affects a patient's quality of life and can leave them feeling very uncomfortable.
Everyone has become hypersensitized to coughs lately, even though the IPF cough is not contagious. As a moderator of the Pulmonary Fibrosis News Forums, I've heard stories of patients being treated poorly as a result of other people assuming things about their cough.
As a result, I thought it would be beneficial to debunk some of the most common myths about the IPF cough. Let's talk about it and educate others to prevent the further stigmatization of patients like me who suffer this debilitating symptom.
Here are some myths:
The IPF cough is contagious. Unfortunately, I've been asked this during a coughing fit in the past. Sometimes it doesn't matter how much I assure others they cannot catch the cause of my cough, they still move away from me, assuming they can get sick. If you know a patient with IPF or any interstitial lung disease, please help others realize that underlying pulmonary conditions often cause a cough that is not contagious.
The IPF cough can be controlled. Some believe our cough is short-lived and will stop soon after it starts, or that we can proactively avoid it. Both are untrue. Unfortunately, most patients experience a prolonged cough that causes their exhaustion, and few therapies relieve it. When I cough, my supplemental oxygen can alleviate it slightly, but how long it lasts is unpredictable. Similarly, there is no way to predict what might trigger a cough in IPF patients. Therefore, many of us cannot avoid coughing, and it can't be controlled.
The IPF cough is painless. I have experienced people looking at me in disgust rather than with compassion when my cough persists. I wish others understood that the IPF cough is painful and causes anxiety. If we could avoid coughing, we would. Some patients cough so hard they pull muscles and feel pain throughout their back and neck.
The IPF cough responds to medications. As previously mentioned, occasionally my supplemental oxygen will relieve my dry, chronic cough, but it's never a certainty, and I don't know if it helps other patients. I now rely on various inhalers more than ever, which may alleviate coughing for a couple minutes, but no therapies seem to effectively eliminate it indefinitely.
These are only a few of the common myths or assumptions associated with the IPF cough. When possible, please help educate others about our cough and the importance of destigmatizing it, especially now.
***
Note: Pulmonary Fibrosis News is strictly a news and information website about the disease. It does not provide medical advice, diagnosis, or treatment. This content is not intended to be a substitute for professional medical advice, diagnosis, or treatment. Always seek the advice of your physician or other qualified health provider with any questions you may have regarding a medical condition. Never disregard professional medical advice or delay in seeking it because of something you have read on this website. The opinions expressed in this column are not those of Pulmonary Fibrosis News or its parent company, BioNews Services, and are intended to spark discussion about issues pertaining to pulmonary fibrosis.