How Much Risk Can Pulmonary Fibrosis Patients Mitigate?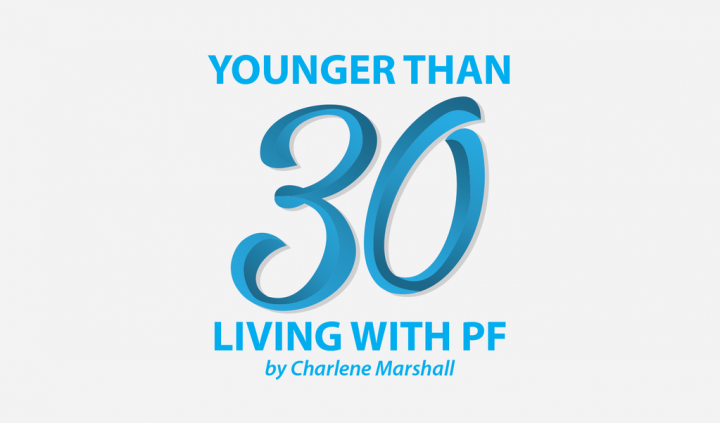 The world must learn to address our widespread anxiety about the ongoing health crisis. As a patient living with idiopathic pulmonary fibrosis (IPF), a life-threatening lung disease that makes me increasingly vulnerable to respiratory infections, I'm familiar with this anxiety. But life must continue, and it's necessary to find a balance between anxiety and being realistic about our new reality.
At the same time, it's important to mitigate risk as a patient with a chronic illness. Sometimes I wonder if it's ever truly possible to do this while living with IPF.
Since my diagnosis four years ago, much of my time and energy is spent on trying to care for my mental, physical, and emotional health by avoiding unnecessary risks for my lungs. How that looks each day is a little different. For example, I am always on the lookout for people smoking in public places in an effort to ensure I avoid inhaling their secondhand smoke. Being on alert all the time is exhausting, but it is necessary to protect my lungs.
The efforts to mitigate risk and avoid getting sick that many of us with a chronic illness make every day is becoming normalized amid our global health crisis. A friend recently shared with me that current events have helped her have empathy and gain insight into the efforts required to stay safe as a chronically ill patient. While I wish no one had to understand this based on experience, it is comforting to know that people are becoming aware of all the risks we face as patients living with IPF.
Some of these things include acute exacerbations, sudden disease progression, and increased susceptibility to illness due to being immunocompromised.
While awareness of risk is important, sometimes despite all our efforts, the risks associated with having a life-threatening lung disease can't be mitigated entirely. I am currently pondering a decision I know could be risky, and I'm thinking of every possible solution to help keep me safe. At some point, though, I have to let go and accept that life must go on, and that my efforts may not be enough to protect me. Does that mean that I should stop living my life and decline opportunities? I don't believe it does.
I am a strong advocate for learning to live with IPF, which means not letting my disease dictate my life and working hard to do the things that are important to me, even if modifications are required. This includes things like traveling, working, and spending time with friends and family. While there are varying degrees of risk associated with each of these things, I don't want to become a passive patient.
There are many clichés about the importance of living each day as if it were your last, because none of us are guaranteed another day. I am often guilty of saying things like, "We could be hit by a bus tomorrow," or "None of us are getting out of this alive."
I usually say these things when I'm encouraging people to live a quality life, but I know mitigating risk whenever possible and doing things safely is important. The years I'm guaranteed likely are fewer than those of my peers, so I simply don't want to spend time always worrying about risks associated with things I love to do.
As I continue to determine what is safe and what is a risk, I lean more toward thinking there is always risk with my disease, and I don't think it is possible to mitigate that entirely as a patient living with IPF. Unfortunately, that is just my reality, and I can only be as proactive as possible in thinking about scenarios that could occur, and putting steps in place to respond to them. At some point, I must let go and accept that ultimately, my fate is out of my control.
What are some of the ways you try to mitigate risk as a patient living with IPF/PF? In our current situation, something we all can do to help mitigate risk for ourselves and one another is to regularly wash our hands.
***
Note: Pulmonary Fibrosis News is strictly a news and information website about the disease. It does not provide medical advice, diagnosis, or treatment. This content is not intended to be a substitute for professional medical advice, diagnosis, or treatment. Always seek the advice of your physician or other qualified health provider with any questions you may have regarding a medical condition. Never disregard professional medical advice or delay in seeking it because of something you have read on this website. The opinions expressed in this column are not those of Pulmonary Fibrosis News or its parent company, BioNews, and are intended to spark discussion about issues pertaining to pulmonary fibrosis.