There Is Power in Your Pulmonary Fibrosis Story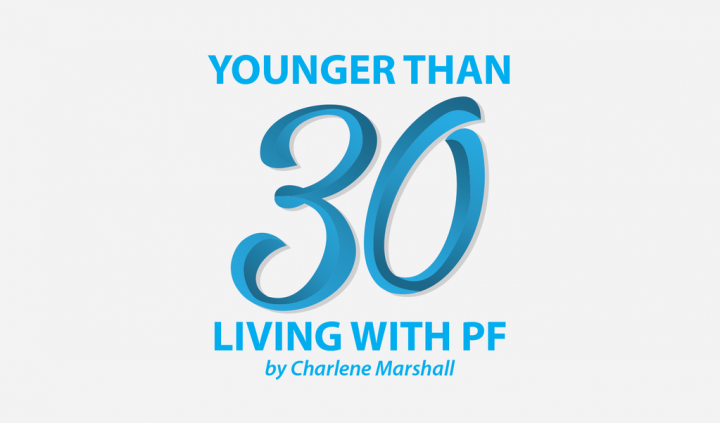 I have always been uplifted and inspired by stories of hope, resilience, and people overcoming challenges. I would argue that many others feel the same way, because as humans, we all crave connection with one another, and stories are powerful tools that can unite us.
In our current global health crisis, we need inspiration and hope more than ever. We also need unity. Our world feels more divided than it's ever been, which goes against some of our most basic human needs, including connection.
This year has likely been harder than most of us could have imagined, but I challenge you not to lose sight of what matters most, even amid a global pandemic: relationships and helping others.
Despite being an avid reader as a child and always enjoying the powerful stories others shared about their lives, I never imagined I would be in a position to help others by sharing my own story. After all, I considered my childhood, youth, and even early adulthood very mundane.
Growing up, I loved my friends, played sports, attended university, and otherwise kept to myself. There was little in my life that would encourage or inspire others. When I was diagnosed with idiopathic pulmonary fibrosis (IPF) in 2016, I was unable to see beyond how unlucky I was to receive a life-threatening lung disease diagnosis at 28. However, I've spent a lot of time reflecting on how sharing my story and showing vulnerability can help others. Now I believe there is power in my IPF story.
During my teenage years, I loved the "Chicken Soup for the Soul" books, which were compilations of short stories, often about hope, resilience, and inspiration. After speaking with a publisher recently, I am considering a new project that will capture the benefits of story-sharing. It will help people with chronic illness realize the power of their stories by offering hope and inspiration to those who need it.
In October, I wrote about the launch of a new peer support group through the Pulmonary Wellness Foundation (PWF). This new initiative I'm considering was inspired by the group's participants and the powerful learning that resulted from those eight weeks. We learned so much from one another on a variety of topics, and sharing our stories was the first step to building rapport, fostering connection, and considering how we can help others based on our own experiences.
Many members of the PWF peer support group are also willing to help with a few post-program initiatives that are geared toward building new leaders in the IPF community and helping others. We look forward to accomplishing these initiatives and sharing them, as it has been our personal experience that there is much to gain from patients helping other patients.
Living with IPF is difficult enough to manage. It's like having another full-time job. You may be wondering why helping others is so important, especially when IPF patients are often exhausted and mentally drained. The benefits of helping other patients are plentiful, but sometimes you must accept your story and your disease before you can find power within them.
Simply stated: There are aspects of living with IPF that no one besides other patients can understand. Doctors try, and caregivers sympathize, but they just cannot understand. Having the ability to tell someone you do understand and you truly empathize with them builds hope, provides educational opportunities, and reduces feelings of isolation. This can transform a person's life; it can take them from the depths of despair and sadness to having a reason to live with their disease.
How can I do that for others, you may ask. By sharing your story and finding the power in your personal experience. No one else intrinsically understands IPF, a rare disease, like you do. The importance and benefits of learning from patients is echoed in various online support groups in the PF community, so it's time to harness the insider knowledge we have as patients and unite those of us living with this disease.
It's also important that healthcare teams and hospitals recognize patients' expertise and invite them to share their powerful stories. This can help people who are newly diagnosed or living with the same disease. However, this major undertaking is already a work in progress thanks to some amazing professionals in the PF community. Sounds like a topic for a future column!
***
Note: Pulmonary Fibrosis News is strictly a news and information website about the disease. It does not provide medical advice, diagnosis, or treatment. This content is not intended to be a substitute for professional medical advice, diagnosis, or treatment. Always seek the advice of your physician or other qualified health provider with any questions you may have regarding a medical condition. Never disregard professional medical advice or delay in seeking it because of something you have read on this website. The opinions expressed in this column are not those of Pulmonary Fibrosis News or its parent company, BioNews, and are intended to spark discussion about issues pertaining to pulmonary fibrosis.