Chilled to the Max: Canadian Winters and IPF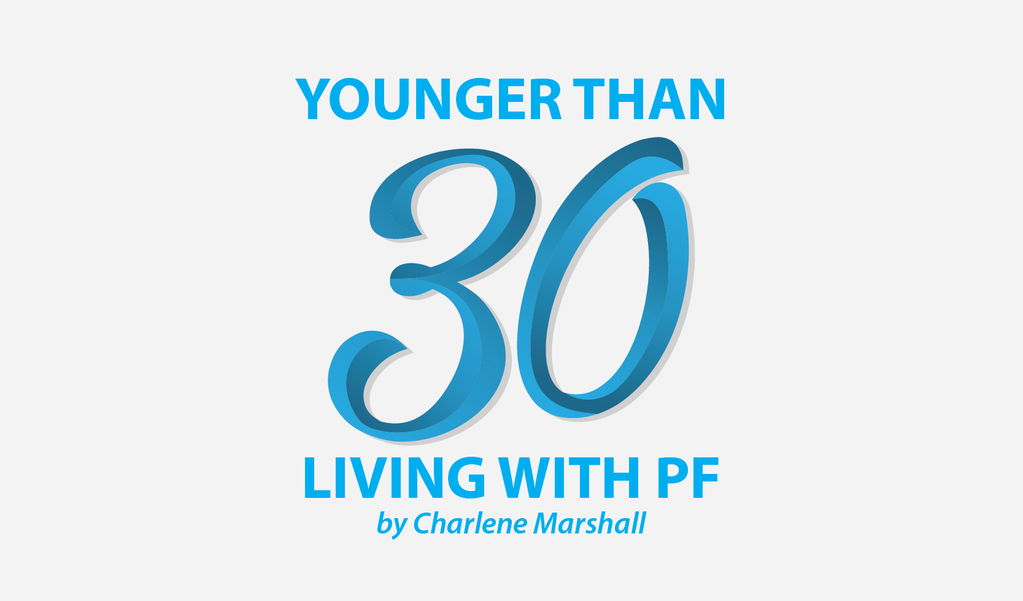 As a typical Canadian winter commenced with vengeance this weekend, bringing blistery cold winds, snow and ice, I find myself both fearful and anxious about how my lungs will fare throughout these upcoming months. While I have never been someone who has loved winter, I do appreciate the beauty of a fresh snowfall or the slick shine of ice on the branches of trees — sights that can only come with frigid temperatures.
Last year, when I didn't know that IPF had formed in my lungs, I thought my intolerance to cold was just due to getting older. Or, maybe, I was just having a hard time adjusting following my second trip to Australia, where it was very warm at the time. Little did I know that I was being deprived of oxygen due to the fibrosis growing in my lungs. Now, I wonder, what will worsening lung function mean for the upcoming months?
On Friday, the temperatures were well above seasonal and hit a peak of 18 degrees Celsius (about 64 Fahrenheit), which is abnormally high for late November in Canada. That very night, I was talking to friends about how I was feeling, and I pleasantly told them that I was not having any pain associated with my IPF. That, however, quickly changed as frigid winter weather arrived.
Saturday, with the temperatures hovering around +3, I went out to run some errands. Once outside I felt an unfamiliar and uncomfortable pain in my chest and tightness in my lungs that I can only attribute to the cold. I used to be able to run three to four errands without any trouble, and while I managed Saturday, there was a continuous discomfort that I was aware of while out. I also noticed how quickly I became cold despite layering, and despite wearing a winter coat and boots.
Didn't dare step into the cold
Upon returning to the warmth of my house (and Christmas tree), it took me a long time to warm up! This was all still in weather that was above zero. On Sunday, between the roaring wind, blowing snow, and a daily high temperature in the minuses, I didn't dare step outside. That being said, it worked because it was the weekend. But it is unrealistic to avoid going outside regularly. For this reason, I am asking people for suggestions on how to manage the discomfort of IPF during the winter months.
Some tips I have compiled so far include:
Having someone warm up the car in advance of needing to go outside/drive somewhere.
Layer clothing, but particularly keep your toes and hands as warm as possible.
Use a warm scarf to cover your face and nose. (This is a good suggestion, but I do worry about the ability to breathe with a warm or heavy scarf covering my face.)
Once inside, run your hands under warm water or hold a hot beverage to warm yourself up faster.
If you have any tips for managing the difficulty that IPF brings with breathing in the cold air, or with how to manage always feeling cold, I'd love to hear them! I am currently sitting inside, with the fireplace on and the thermostat at 72 degrees Fahrenheit and am still freezing, particularly my nose, hands and feet. Perhaps there is also a physiological component to this?
In any case, with November only coming to an end, it's anxiety-provoking and worrisome to think about how I'll get through the next several months of blistery cold Canadian winter weather!
Note: Pulmonary Fibrosis News is strictly a news and information website about the disease. It does not provide medical advice, diagnosis, or treatment. This content is not intended to be a substitute for professional medical advice, diagnosis, or treatment. Always seek the advice of your physician or other qualified health provider with any questions you may have regarding a medical condition. Never disregard professional medical advice or delay in seeking it because of something you have read on this website. The opinions expressed in this column are not those of Pulmonary Fibrosis News, or its parent company, BioNews Services, and are intended to spark discussion about issues pertaining to pulmonary fibrosis.