Avoid Toxic Positivity to Help PF Patients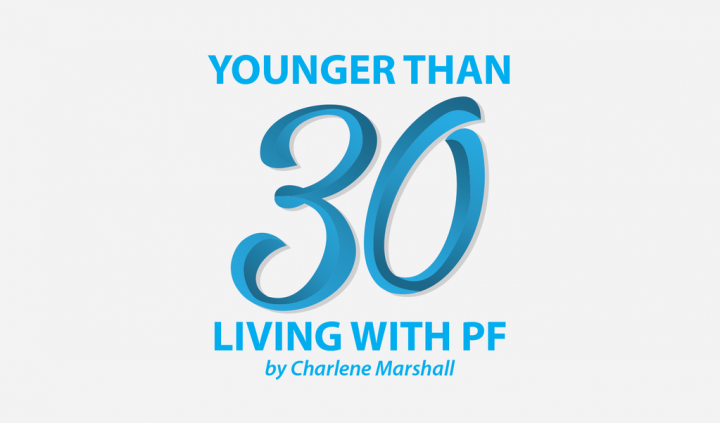 I began hearing the term "toxic positivity" this year, and the pandemic has illuminated the term's meaning for me.
According to The Psychology Group in Fort Lauderdale, Florida, toxic positivity refers to "the excessive and ineffective overgeneralization of a happy, optimistic state across all situations." Since the beginning of the pandemic, I've encountered people and phrases that fit this definition several times.
Upon further reflection, I can also apply this definition to various situations I've encountered since my idiopathic pulmonary fibrosis (IPF) diagnosis four years ago. Despite having good intentions, some people just don't know how to respond to those with a chronic illness. These people are often guilty of toxic positivity.
I have met many patients who customize descriptions of their chronic illness depending on the person with whom they're speaking. More specifically, I know patients who intentionally leave out the fact that their illness is fatal in new relationships.
I am guilty of this as well. In the majority of conversations, I neglect to tell others that IPF is fatal (without a lung transplant). I never know how people will react, and sometimes their responses are frustrating and upsetting.
Since my diagnosis, I have twice been asked, "What are some of the dumb assumptions people make or stupid things they say to you as a young adult living with IPF?"
I shared my answers with an amazing author friend, Kristan Higgins, who will be publishing a book about IPF in 2021. When people say dumb things, they are often well-intentioned, but some of the hardest comments to hear are those intertwined with toxic positivity.
The next time a friend, partner, or loved one shares something difficult, I challenge you to sit with them and absorb their pain. It will be uncomfortable and awkward. However, being present and not trying to fix the situation will be a welcome change from unrealistic, positive phrases about how things will get better. This is especially true if a situation won't improve, such as life with a progressive illness.
When friends and family try to minimize the difficulties we face by verbal-vomiting various positive phrases, it can be harmful. Toxic positivity can be dangerous because it often invalidates a person's struggle.
Instead of relying on comfortable and familiar phrases when helping someone through a difficult time, I challenge you to react differently. Be realistic, be honest, and don't suppress the patient's emotions. If you don't know how to react to a loved one's difficult news, an easy solution is to ask how you can help.
Following are some of the most common examples of toxic positivity. Do you have any ideas on what you could say instead? (Hint: You can find some great solutions online!)
'Don't worry. It will get better.'
Not only does telling a patient not to worry invalidate their struggle, but the second part of the statement simply isn't true. Unfortunately, IPF is progressive, which means a patient's health won't get better and is likely to get worse.
'It could be worse.'
This may be true, but I can assure you an IPF patient is thinking it could also be better. Being unable to breathe is one of the most difficult things to endure. Your lungs can never take a break, so no amount of rest alleviates the pain and difficulty of feeling short of breath.
'Don't think about it. Stay positive.'
It's nearly impossible not to think about IPF, especially when the shortness of breath or chronic cough that patients experience is present everywhere they go. This also makes it difficult to stay positive.
'Everything will work out.'
For IPF patients lucky enough to receive a lung transplant, things may work out in the short term. New lungs are unfortunately not a cure, but rather another chronic illness to deal with. While often welcomed, as they improve a patient's ability to breathe, lung transplant is not without its challenges. Also, very few patients end up receiving a transplant, so there is often a sense of hopelessness that things won't work out in the end.
Please share any other forms of toxic positivity you've experienced since your IPF/PF diagnosis in the comments below.
***
Note: Pulmonary Fibrosis News is strictly a news and information website about the disease. It does not provide medical advice, diagnosis, or treatment. This content is not intended to be a substitute for professional medical advice, diagnosis, or treatment. Always seek the advice of your physician or other qualified health provider with any questions you may have regarding a medical condition. Never disregard professional medical advice or delay in seeking it because of something you have read on this website. The opinions expressed in this column are not those of Pulmonary Fibrosis News or its parent company, BioNews, and are intended to spark discussion about issues pertaining to pulmonary fibrosis.