How I'm Managing Increased Breathlessness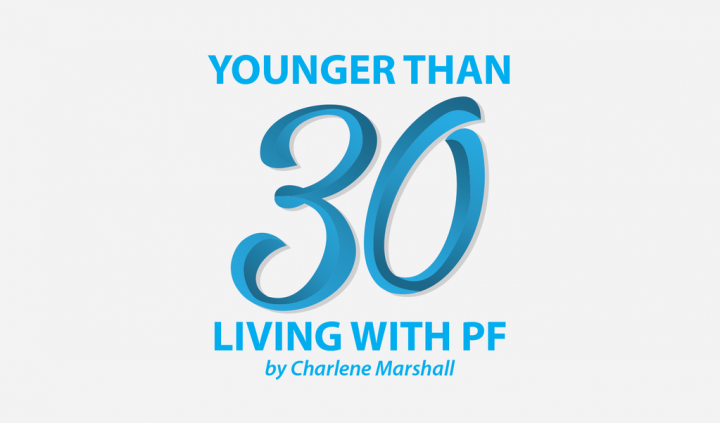 For the third day in a row, I've been feeling angry with my body, particularly my lungs. I've been experiencing severe breathlessness. While I don't have signs of a viral or bacterial infection, I'm struggling to hold a conversation because of my need to pause frequently. This level of breathlessness is unusual for me, despite living with idiopathic pulmonary fibrosis (IPF), a chronic lung condition that causes symptoms such as dyspnea, fatigue, and chronic underoxygenation.
I often use supplemental oxygen periodically throughout the day to give my lungs a "boost" or to feel more energized. However, I now need it for extended periods and more frequently. Over the last few days, I've struggled to climb stairs — an activity that I find challenging but usually manage to complete.
On the way upstairs to my office this afternoon, I had to stop to catch my breath. When I reached the top, I felt as if I couldn't get enough oxygen. I, understandably, felt a little nervous and started wondering about the cause of my breathlessness.
I decided to go online to look into the possible causes. However, after spending a few minutes browsing websites, I recalled the ineffectiveness of this approach. I discovered hundreds of frightening reasons for my breathlessness, all of which are unlikely. So instead I paged my transplant coordinator, who promised to get back to me the next day. My symptoms don't need immediate attention, but I am concerned at the intensity of my breathlessness and its sudden onset.
During my online quest for answers, I discovered some resources that had useful suggestions on ways to manage breathlessness. While this information is unspecific to those with IPF,  I found it helpful for future reference. Experiencing breathlessness is frightening, and the more tools that we have to bring us relief from this unpleasant symptom, the better.
Following are some of the suggestions I found to deal with breathlessness:
Mind-body connection: Relaxing your body and focusing on your mind while breathless is incredibly hard to do. A post on the British Lung Foundation's website describes a breathing control method to manage breathlessness: place one hand on your chest and the other on your abdomen, close your eyes, and focus on slow, controlled inhalations through the nose and mouth exhalations.
Adjusting your position: Unsurprisingly, how you position your body can affect breathlessness. The Cleveland Clinic recommends some physical positions that can help reduce shortness of breath.

Breathing techniques: Focusing on your breathing may be difficult during prolonged periods of breathlessness because of fear and anxiety, but exercises such as pursed-lip or diaphragmatic breathing can bring relief.

Medication relief: Like some of my fellow IPF patients, I have been prescribed rescue inhalers. Some members of the Pulmonary Fibrosis News Forums have found inhalers to be effective; others do not. Each patient has different needs and challenges, and any decisions about medications should be made in consultation with your doctor.
I still feel uncertain about how to deal with my breathlessness. I intend to wait until I can speak with my medical team to advise me on my next steps. However, the tips I've shared are helpful if I experience episodes like this one again. Unfortunately, I know that as this disease progresses, this symptom is likely to become more frequent.
Do you have any suggestions to help combat breathlessness?
***
Note: Pulmonary Fibrosis News is strictly a news and information website about the disease. It does not provide medical advice, diagnosis, or treatment. This content is not intended to be a substitute for professional medical advice, diagnosis, or treatment. Always seek the advice of your physician or other qualified health provider with any questions you may have regarding a medical condition. Never disregard professional medical advice or delay in seeking it because of something you have read on this website. The opinions expressed in this column are not those of Pulmonary Fibrosis News or its parent company, BioNews Services, and are intended to spark discussion about issues pertaining to pulmonary fibrosis.