Chronic Sorrow Is a Powerful Force in My Pulmonary Fibrosis Journey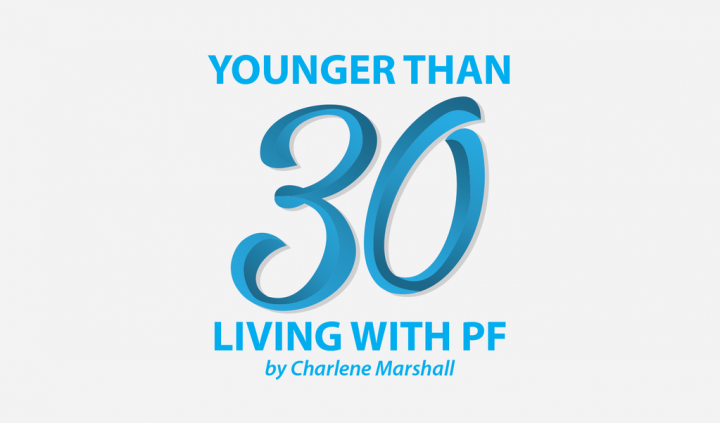 Following the diagnosis of a life-threatening illness, it is hard to put into words the gamut of emotions a patient might feel. This is true at the time of diagnosis and throughout the disease progression, as emotions ebb and flow while patients learn to cope. At least, this has been my experience after being diagnosed with idiopathic pulmonary fibrosis (IPF) as a young adult.
As I approach my third year of living with this life-threatening lung disease, I still find it difficult to summarize how I feel about IPF. I have both good and bad emotions associated with these last few years, but I can't seem to settle on just one emotion that trumps all others. For example, I experienced a lot of sadness when I was first diagnosed with IPF, but I can't say now that sadness is how I feel most of the time, because it isn't.
I recently stumbled upon an emotional state that more accurately describes how I feel living with IPF.
Have you ever heard of chronic sorrow? A website designed by a longtime pediatric nurse to educate others about chronic sorrow describes it is a normal grieving response for those facing a chronic illness. While the information mostly is aimed at parents of pediatric patients facing chronic health conditions, it likely could be applied to adult patients as well. According to a study published in the journal Scholarly Inquiry for Nursing Practice, chronic sorrow can be described as long-term periodic sadness, cyclical sadness, or intense feelings of grief.
The more I read about chronic sorrow, the more I thought it applied to my life with IPF. What was particularly notable for me was the fact that the emotions associated with chronic sorrow were cyclical. I do tend to go through periods in which emotions associated with chronic sorrow are more intense than at other times.
I still have moments in my life when happiness is the emotion that trumps all others due to the various good things happening aside from IPF, but they are short-lived. Contrarily, there are times that fear, grief, and sadness take hold and shake my ability to cope with IPF. This is when I tend to turn inward and engage only a small, select group of friends who support me during these times, which are among my most vulnerable.
Another interesting piece of information I learned while researching the topic of chronic sorrow was how parents might react to the chronic health issues of their child. Although I am an adult, I tried to think of how this information might apply to my parents and how they feel about my having IPF. I've previously mentioned in other columns that my relationship with my parents was difficult when I first was diagnosed. We didn't really know how to accept this news, and denial became part of our daily coping strategy. Reading further into the topic of chronic sorrow helps me understand why this might have happened.
Are there people in your life, such as caregivers, who might be experiencing chronic sorrow?
The last piece of information I read about chronic sorrow that resonates is that it is felt most when there is no predictable end to a chronic health situation. Sadly, for patients with IPF, the only predictable end is death, because even following lung transplantation, there are hurdles that patients must navigate with their new lungs. Lung transplantation entails so many details that patients must consider, as I've described in a previous column. These considerations include a potentially complicated post-transplant life of medication management, side effects, and unpredictability.
I am thankful to my friend who shared information about chronic sorrow on social media, as it sparked my interest in reading more about it. She is the mother of a child who has a chronic health condition and was also surprised at how relatable the information she found was to her situation. I now have a greater understanding of the many emotions that come from living with a chronic lung disease, and feel I can summarize them a little bit better when others ask.
Do you feel affected by chronic sorrow in your journey with IPF/PF? If so, what helps to counter these feelings?
***
Note: Pulmonary Fibrosis News is strictly a news and information website about the disease. It does not provide medical advice, diagnosis, or treatment. This content is not intended to be a substitute for professional medical advice, diagnosis, or treatment. Always seek the advice of your physician or other qualified health provider with any questions you may have regarding a medical condition. Never disregard professional medical advice or delay in seeking it because of something you have read on this website. The opinions expressed in this column are not those of Pulmonary Fibrosis News or its parent company, BioNews Services, and are intended to spark discussion about issues pertaining to pulmonary fibrosis.