Tips for Combating Anxiety Amid the COVID-19 Pandemic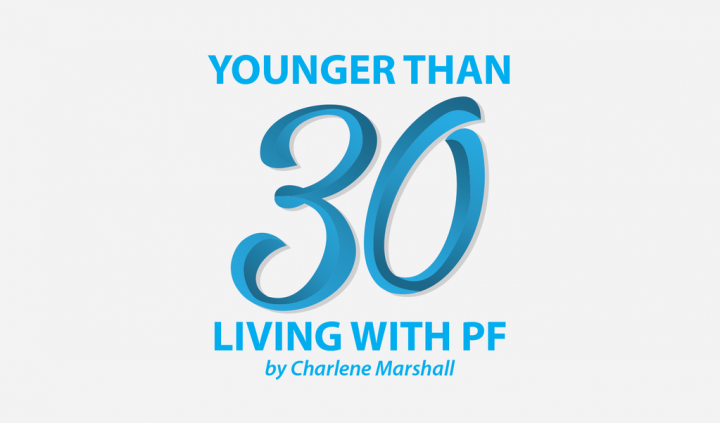 Like my readers on Pulmonary Fibrosis News, I'm doing my best to stay abreast of the global COVID-19 outbreak. With that said, I am finding it pertinent for my mental health to take breaks from social media and news reports which are inundating us with information surrounding this pandemic.
We're privileged to live in an almost real-time world, where as soon as information is released, we are privy to it as long as we have a Facebook or Twitter account. And while this access to instant information can be a gift, it can also be a great source of anxiety.
I consider myself lucky not to experience anxiety regularly. However, since my diagnosis of idiopathic pulmonary fibrosis (IPF), my anxiety has worsened. This is further exacerbated by news of the novel coronavirus spreading rapidly around the globe and relying on others to help flatten the curve. I want to believe in the commitment of our friends, family, neighbors, and community to do their part in helping to reduce the spread of this virus through social distancing. However, that has not happened so far, which is worrying for me and others in the pulmonary fibrosis community who are most at-risk for complications from this virus.
As I write this column, I am back in the hospital. Despite knowing that I am receiving excellent pulmonary care, I feel the tension among our amazing healthcare professionals. They are nervous and rightfully so. The impact on our healthcare system if the spread of this disease does not subside could be significant. It is important to be diligent and practice the recommendations laid out by the U.S. Centers for Disease Control and Prevention and the World Health Organization to stop the spread of COVID-19.
As well as following those recommendations, it is equally important to take care of our mental health — particularly for those who are in the high-risk category and are spending weeks in self-isolation.
Numerous COVID-19 memes have been shared on social media over the past few weeks. Some encourage laughter and others share information. One of my favorites is a list of things that are not closed or canceled — these include calling friends, going for walks, spending time with pets, and enjoying a quiet morning with coffee.
I've thought of some things I can do to help ease my worries about COVID-19. The following activities may alleviate our anxieties during these challenging times:
Limit social media: I am part of the generation that is always "plugged in." Social media can feel like my lifeline when it comes to obtaining information or connecting with friends. But spending time away from it allows me to focus on other important things, even while in the hospital. If you are on social media, I encourage you to obtain COVID-19-related information from credible sources to help manage your anxiety.
Engage in a creative hobby: I can't wait to return home to my craft room to work on cards and other creative projects. Engaging in creative tasks stimulates different parts of my brain and helps me focus on the task at hand, instead of letting my mind wander. Getting creative usually means being disconnected as well, and it is good for all of us to spend time offline and focus on hobbies that bring us joy.
Spend time outdoors or go for a drive: Many of us who are living with IPF are limited physically due to the breathlessness caused by this cruel disease. Going for a walk may not be feasible but taking a drive can be good for the soul. One of my favorite pastimes is taking a drive with friends and enjoying a nice coffee. When I can go out again, I may not invite a friend along, but I'll be happy to make my own coffee, load my dog in the car, and enjoy a scenic drive.
Call a friend: Despite my claims that I am always plugged in, sometimes I forget that cellphones have a call function and are not just for texting. During this potentially prolonged period of social isolation, pick up the phone and call a friend. Better yet, FaceTime them and say hello via video. Many of us who are highly susceptible to this virus feel very lonely and isolated, and you might be surprised by how much a quick phone call with a friend can help.
How are you combating your anxiety amid COVID-19? We'd love to hear from you in the comments below!
***
Note: Pulmonary Fibrosis News is strictly a news and information website about the disease. It does not provide medical advice, diagnosis, or treatment. This content is not intended to be a substitute for professional medical advice, diagnosis, or treatment. Always seek the advice of your physician or other qualified health provider with any questions you may have regarding a medical condition. Never disregard professional medical advice or delay in seeking it because of something you have read on this website. The opinions expressed in this column are not those of Pulmonary Fibrosis News or its parent company, BioNews Services, and are intended to spark discussion about issues pertaining to pulmonary fibrosis.