The Daily Impact Pulmonary Fibrosis Has on Patients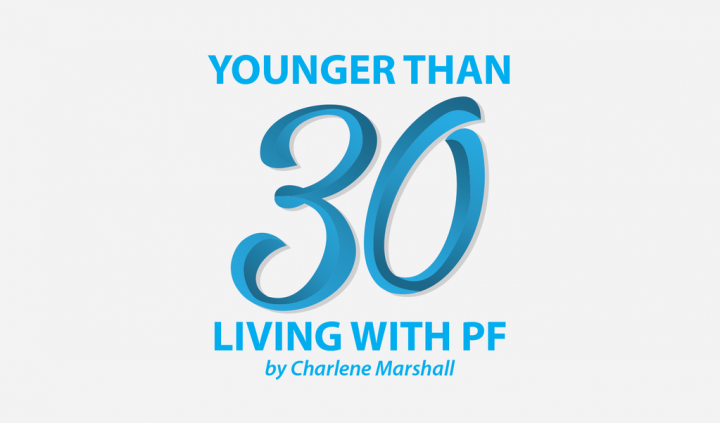 There is no question that living with pulmonary fibrosis is exhausting for patients and caregivers alike. Those who may not have any experience with PF might assume that it is only a physically limiting disease. I would have thought the same before my idiopathic pulmonary fibrosis (IPF) diagnosis in 2016. Unfortunately, what I grossly underestimated after my diagnosis was the emotional, mental, and social impact it has in addition to physical implications.
When I try to explain this to close friends and family, I see confusion on their faces. What they tend not to realize, through no fault of their own, is that even the smallest daily activities can take a toll. As our disease progresses, so do our physical limitations, which also affects us socially, mentally, and emotionally.
Some days are good, and I have learned to embrace them. Unfortunately, difficult days happen as well, and this is when I need to remember to be gentle with myself. I wrote a column about this, and it is a good reminder for me to revisit it from time to time.
Some might wonder how simple daily activities can be so impactful for a patient living with IPF. So, I wanted to take some time to outline the toll that daily activities can have on us. Feel free to share this with others within your network who may need reminding from time to time.
Emotional impact: Learning you have a life-threatening illness is emotionally exhausting, especially at first. For me, the long-term emotional impact is that I likely won't get to live as long as my peers and the people I love most. It is painful to think about and always at the back of my mind. However, regarding daily impacts, what gets to me most are the things I used to be able to do each day and no longer can. I see many of my friends enjoying their lives to the fullest, and I know a day will come when I can no longer do the things I love, such as travel, earn my own income, drive, etc. When I think of my peers and all they can accomplish in a day, it has a significant emotional impact. I can no longer buy groceries or do other activities after work because I am too tired. I have to plan to complete things, unlike my peers, who can do things sporadically. IPF stole that flexibility from me, and it is infuriating.
Social impact: I used to love being social and would spend hours on various committees, in volunteer roles, or hanging out with large groups of friends. While I still enjoy this occasionally, it exhausts me and I need a few days to recover. This is hugely impactful because I think to myself: What young adult needs to spend days in bed after hanging out with friends? As a result of limiting my social activities to only weekends, some friends have stepped away because I can't spend as much time with them, and this is something that IPF took from me.
Mental impact: This is probably the most detrimental impact that IPF has had on me, which I was blissfully unaware of until my disease progressed. I used to be cognitively sharp, remembering meetings or appointments without writing them down, navigating various technology devices, being capable of innovative thinking, and paying strong attention to details. Unfortunately, none of these apply to me anymore, and I need several tools to help me remember different tasks throughout the day. This has significantly affected my employability and my ability to feel confident at my job. While others say they don't notice a significant change in my abilities, it is something I feel in every aspect of my day, and it has had a huge impact on me mentally.
Physical impact: This one is easier to understand from an outsider's perspective; any lung disease is going to impact someone physically. Instead of being busy from sunup to sundown each day, I now require naps to maintain my energy level. Things that used to come easily, such as driving, have become exhausting. I realize that this will only worsen as my disease progresses, so I try to embrace doing what I still can. But it is tough when I see my peers and know that I can no longer keep up with them.
How does your disease affect you on a daily basis? How do you respond to complete the tasks you need to each day?
***
Note: Pulmonary Fibrosis News is strictly a news and information website about the disease. It does not provide medical advice, diagnosis, or treatment. This content is not intended to be a substitute for professional medical advice, diagnosis, or treatment. Always seek the advice of your physician or other qualified health provider with any questions you may have regarding a medical condition. Never disregard professional medical advice or delay in seeking it because of something you have read on this website. The opinions expressed in this column are not those of Pulmonary Fibrosis News or its parent company, BioNews Services, and are intended to spark discussion about issues pertaining to pulmonary fibrosis.