Despite IPF, We Should Find Joy in the Small Things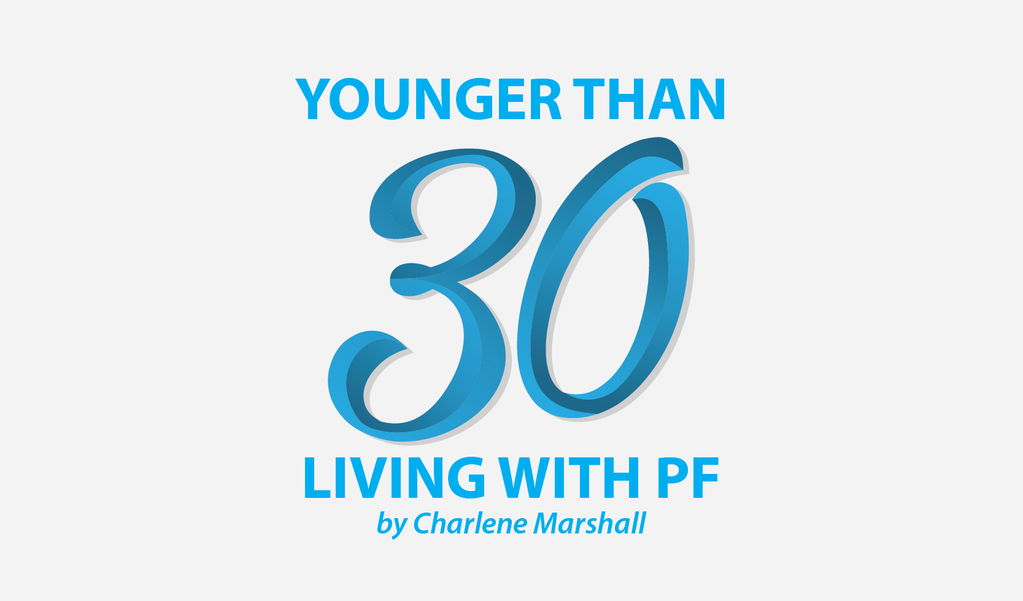 When I sit down to write these columns, I often reflect on something that has been difficult throughout my journey with idiopathic pulmonary fibrosis (IPF). I usually focus on something that has changed as a result of my disease — something I have lost, or something that has become difficult that I may have taken for granted. Sometimes I attribute these columns to difficult side effects resulting from medications, or from the disease progression. Other times, I am writing about the plethora of feelings I have been experiencing since my diagnosis.
It probably seems rare that I have something good to write about and sometimes, I feel that way as well, which is why I have chosen to dedicate this column to a wonderful evening that I had earlier this week.
It was not a day without pain and discomfort, and it was not a day without an appointment, and it certainly wasn't a day that I was without my supplemental oxygen. These are things that would typically make for a wonderful day for me. However, my wonderful evening happened rather sporadically with a friend, and it did not involve elaborate plans. Instead, our evening was focused on quality time spent together doing two simple things; enjoying a salt therapy treatment, and getting ice cream. That's probably pretty standard for most people, but it is something I long for in midst of so much chaos as I live with a rapidly progressing lung disease. I felt so content participating in this evening with a close friend. It reminded me that despite my diagnosis, I can find and appreciate the joy that comes from the smaller things in life.
I've been able to connect with other IPF patients as a result of writing this column, and we often speak about the things we have in common. When we share our struggles, one of the first things I like to ask other IPF patients is: What brings you joy in your day-to-day life?  Their answers always fascinate me because they are so varied. Believe me, I am often quick to forget that joy can be found in each day, even if it is something very small.
The friend who shared ice cream and the salt therapy experience with me often reminds me that I can find a reason to be joyful, laugh or smile every day. I am guilty of letting IPF take over, and forget about the things that can make us feel content despite our disease. That being said, I thought I would put a challenge out there for those reading this column. If you feel compelled, please leave a comment and share something that anyone can participate in that has brought you joy in the past few days, week, month or year. Perhaps we all can learn from one another, and in some way, experience the joy you felt by hearing your story. Stories are such powerful tools! Let me start by sharing the joyful experience that inspired this column.
When I felt as if I was getting a cold earlier this week, I spoke with a member of medical team about some non-medication options that might help me get rid of the cold and feel better quickly. (I prefer not to take additional medications if I don't have to). She made some great suggestions, and I asked about a salt therapy treatment at a spa, which entails sitting in a salt room where Himalayan salt is infused into the air. Lights are dimmed, chairs are extended back, blankets are given and soft music guides you into a state of relaxation. Once I was permitted to try this, I called the salt therapy room to ask if they had space that evening and they did. So, a friend and I enjoyed an hour of salt therapy with complimentary coupons I had received from my first visit.
Although the goal is to be relaxed and quiet, we just chatted about different things. Trust me, trying to get me to be quiet is a task in itself! After that, we decided to go for frozen yogurt and enjoyed a cool bowl of lots of unhealthy treats that was very satisfying. (It's okay once in awhile, right?)
We stayed and talked about everything for more than two hours. Some things we talked about were hard and brought tears. Some were happy tears, others were out of frustration and sadness. As I sat with my oxygen tank beside me, I remember thinking, it doesn't matter that I am tethered to my tank right now, because even if I wasn't, this is exactly what I would want to be doing.
It then dawned on me that despite a life-threatening illness, joy can be found as a result of the smallest and normal experiences.
Who would have thought that getting ice-cream and talking with a friend could leave me feeling so content?
***
Note: Pulmonary Fibrosis News is strictly a news and information website about the disease. It does not provide medical advice, diagnosis, or treatment. This content is not intended to be a substitute for professional medical advice, diagnosis, or treatment. Always seek the advice of your physician or other qualified health provider with any questions you may have regarding a medical condition. Never disregard professional medical advice or delay in seeking it because of something you have read on this website. The opinions expressed in this column are not those of Pulmonary Fibrosis News, or its parent company, BioNews Services, and are intended to spark discussion about issues pertaining to pulmonary fibrosis.